Project management of a Safety Instrumented System (SIS) related project is very challenging as this kind of project needs to undergo requirements specified in IEC61511/ISA84.
Project Management of Safety Instrumented System
As per IEC61511 – the requirement is to identify the management activities that are necessary to ensure the functional safety objectives are met.
This is the overall responsibility of the Project management team to fulfill the requirements.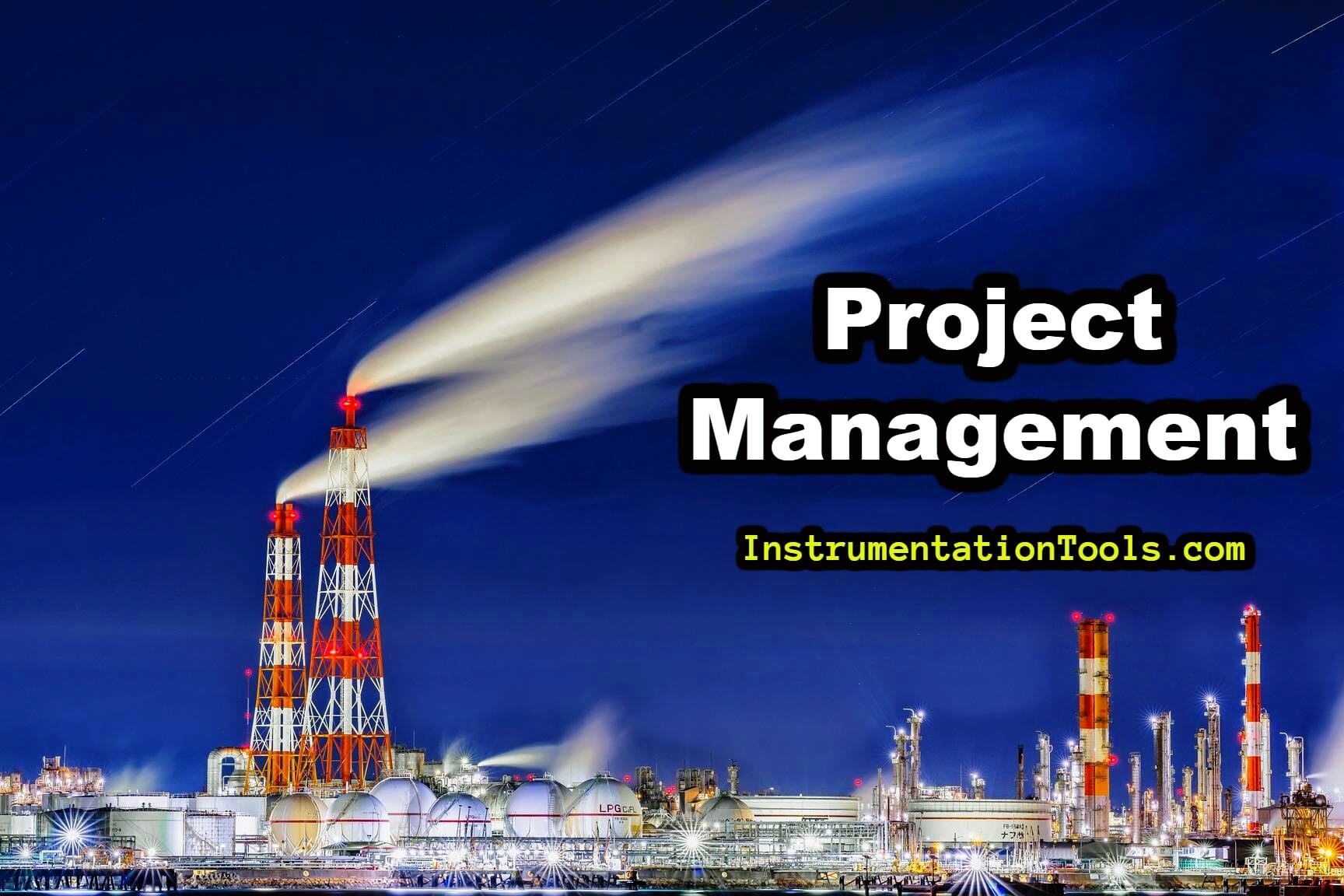 Persons, departments, organizations, or other units which are responsible for carrying out and reviewing each of the SIS safety life-cycle phases shall be identified and be informed of the responsibilities assigned to them.
Persons, departments, or organizations involved in SIS safety life-cycle activities shall be competent to carry out the activities for which they are accountable.
The following items shall be addressed and documented:
Engineering knowledge, training, and experience appropriate to the process application
Engineering knowledge, training, and experience appropriate to the sensors and final elements
Safety systems engineering knowledge (e.g., process safety analysis)
Knowledge of the legal and regulatory functional safety requirements
Adequate management and leadership skills appropriate to their role in the SIS safety lifecycle activities;
Understanding the potential consequence of an event;
Detailed information about the Safety Integrity Level of the Safety Instrumented Function being deployed in the project.
The complexity of the application and the technology.
The procedure shall be in place to manage the competence of all those involved in the SIS life cycle.
Periodic assessments are to be carried out to document the competence of individuals against the activities they are performing and on change of an individual within a role.
Safety Planning
Safety planning shall take place to define the activities that are required to be carried out along with the persons, departments, organizations, or other units responsible to carry out these activities.
This planning shall be updated as necessary throughout the entire SIS safety life-cycle and carried out to a detailed activity level commensurate with the role the individual or organization is performing in the Safety Instrumented System (SIS) safety life-cycle.
Challenges with Project Management
A distributed safety system may be different in each sub-unit of the plant based on the capacity requirements.
Process licensor packages and their specific safety requirements (for ex. Synthetic crude hydrocracker, Cracker unit, Polypropylene reactor, and Ethylene oxide reactor) may vary for each and a dedicated system design is required.
Mechanical vendor packages with diverse designs hardware, implementations, and application program requirements (Ex. Reactor, fired heater, compressor, etc)
Multiple Engineering contractors covering different parts of the plants & a lack of coordination between them may lead to project delays.
Varying design practices and procedures from the end user, process licensor, and Engineering contractors.
Aligning Safety Plan with Project Execution Plan
The safety system will contribute to 1 ~ 2% of Total Installed Costs on any project, hence least attention will be provided. It's the prime responsibility of Project management to handle this.
The safety system installation plan shall be embedded in the overall project schedule with proper care.
Safety instrumented system shall be thoughtfully tested and commissioned, hence it has to meet all the requirements specified in Safety Requirement Specification (SRS) and go through the different levels of approvals prior to installation and commissioning. All these timelines are to be integrated into the overall project plan.
Establishing the safety design requirements early in the project avoids modifications at the tail end of the project schedule. This may call for additional budget/technical & trained resources and time.
Safety PLC System Mistakes
Some of the common safety PLC system mistakes that could lead to delays in meeting the project schedule:
Safety function-related device selection and interface with the mechanical piping system.
Proper hazard identification to support correct safety function & final action.
Appropriate cable selection in the design of SIS instrument cable and cable routing to avoid interference with power wiring etc.
Appropriate software design that supports operational needs.
Designing safety functions, and location of safety instruments for ease of approach to the maintenance team.
Project Schedule Requirements
It is the responsibility of the Project Management team to include key elements of the Safety Instrumented System plan is included in the Level 3 schedule.
Under the Level 2 schedule, very high-level activities and deliverables are to be listed.
Key elements of the Level 3 schedule are:
P&ID Design review by the SIS team
PHA procedure preparation, review
Define project risk criteria and SIF allocation procedure
Plant operating narrative and Safeguard philosophy
Application program requirements of Safety system
Establish Safety Requirement Specifications
Prepare SIL verification requirements
Safety system testing – Validation & Verification
Project handing over criteria
Commissioning Documentation
Conclusion
By following the best Project management principles project installation & commissioning will be done without hassle. It is the responsibility of every plant/project owner to include SIS Project Management from the beginning of the project for successful implementation.
If you liked this article, then please subscribe to our YouTube Channel for Electrical, Electronics, Instrumentation, PLC, and SCADA video tutorials.
You can also follow us on Facebook and Twitter to receive daily updates.
Read Next: