In Safety Instrumented System (SIS), Emergency Block valves are very critical to plant to isolate the process completely in the event any hazardous condition happens which requires the process to be shut for the safety of the personnel & equipment.
EBVs are part of the mitigation layer and operate after a hazard.
Emergency Block Valves
An Emergency Block Valve (EBV) provides positive isolation of equipment, tanks, vessels, or piping, through operator intervention.
EBVs requirements, function in detail:
EBVs can be manually or remotely operated ON/OFF valve or MOV (Motor Operated Valve)
EBV is required to be operated in an emergency situation that has already developed.  i.e., they are not preventive layers, but these are mitigation layers.
EBV can also be part of the Safety Instrumented System or Basic Process Control System. Under such cases, these valves need to have a manual override to Close these valves irrespective of SIS or BPCS action.
MOV that are remotely operated EBV, the selector switch of such valves shall always be kept in Remote position. If the same valve is required to be changed to Local mode, it needs to go through bypass approvals.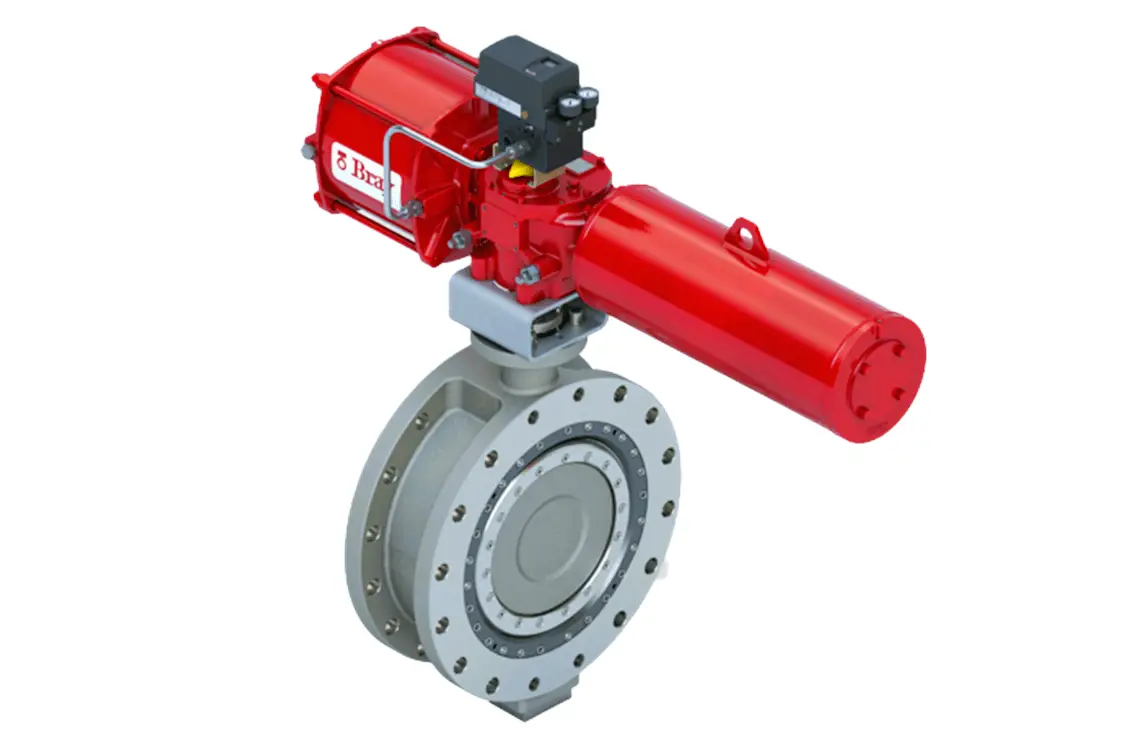 EBVs Location
As Emergency Block valves are the major isolation source in plants, EBVs are typically located at
Battery Limits

Loading / Unloading Stations

Compressor Suction / Discharge

Storage & Process vessels
EBV Marking
EBV shall be identified in the Piping & Instrumentation Drawings and tagged in the field as Block valve (with the standard tag plate per standard) and shall be included as part of the plant emergency response procedure.
EBV Testing
EBV shall be tested at a certain frequency (typically <= 5Y). If EBV is also Safety Instrumented System / Basic Process Control System, then the testing requirement as per SIS/BPCS will apply
As part of SIS testing requirements, EBV needs to have:
Visual Inspection
Proof testing
Overhauling
Proof Testing of Emergency Block Valve
Proof testing of Emergency Block Valve is typically For Automated valves: Stroke check @ 5Years and for Manual valves Operability check @ 3 years
Emergency Block Valves are required to operate after an event has happened and hence for these EBV's the Maximum Allowable Leakage Rate (MALR) is considered very high.
Hence Function test (Stroke test) can be considered as a Proof test with less diagnostic coverage (also known as the Imperfect proof test) and the Seat leakage test can be deferred until the Overhaul time.
Because of the imperfect proof testing (where the seat leakage during proof testing is not verified), Seat leakage for EBV are considered to be under "Deferred Seat Leakage".
Hence EBVs need to be tested for Seat leakage at a frequency of about 16 years (for clean service). This frequency can be less, approximately 8 years (if the application is severe).
Generic Rules for EBV
In cases where an EBV is required to continue to function during a fire, it shall be of fire-safe or fire-protected design.
EBVs shall be identified in the Maintenance documentation (e.g. in ERP/SAP or equivalent maintenance tracking).
In-line testing of EBVs is preferred.
Partial stroke testing may help to extend the required full test intervals.
Plant and site emergency responders shall be trained on the location of manually operated EBVs.
If you liked this article, then please subscribe to our YouTube Channel for Electrical, Electronics, Instrumentation, PLC, and SCADA video tutorials.
You can also follow us on Facebook and Twitter to receive daily updates.
Read Next: