In this article, we will learn the procedure of using the SOPAS engineering tool of SICK ultrasonic flare flow meter software.
Procedure for working with Flare Flowmeter with SICK software.
SOPAS Engineering Tool
We can use the SOPAS software for configuration, maintenance, and troubleshooting of SICK flow sensors.
Step 1:
Open SOPAS engineering tool (software).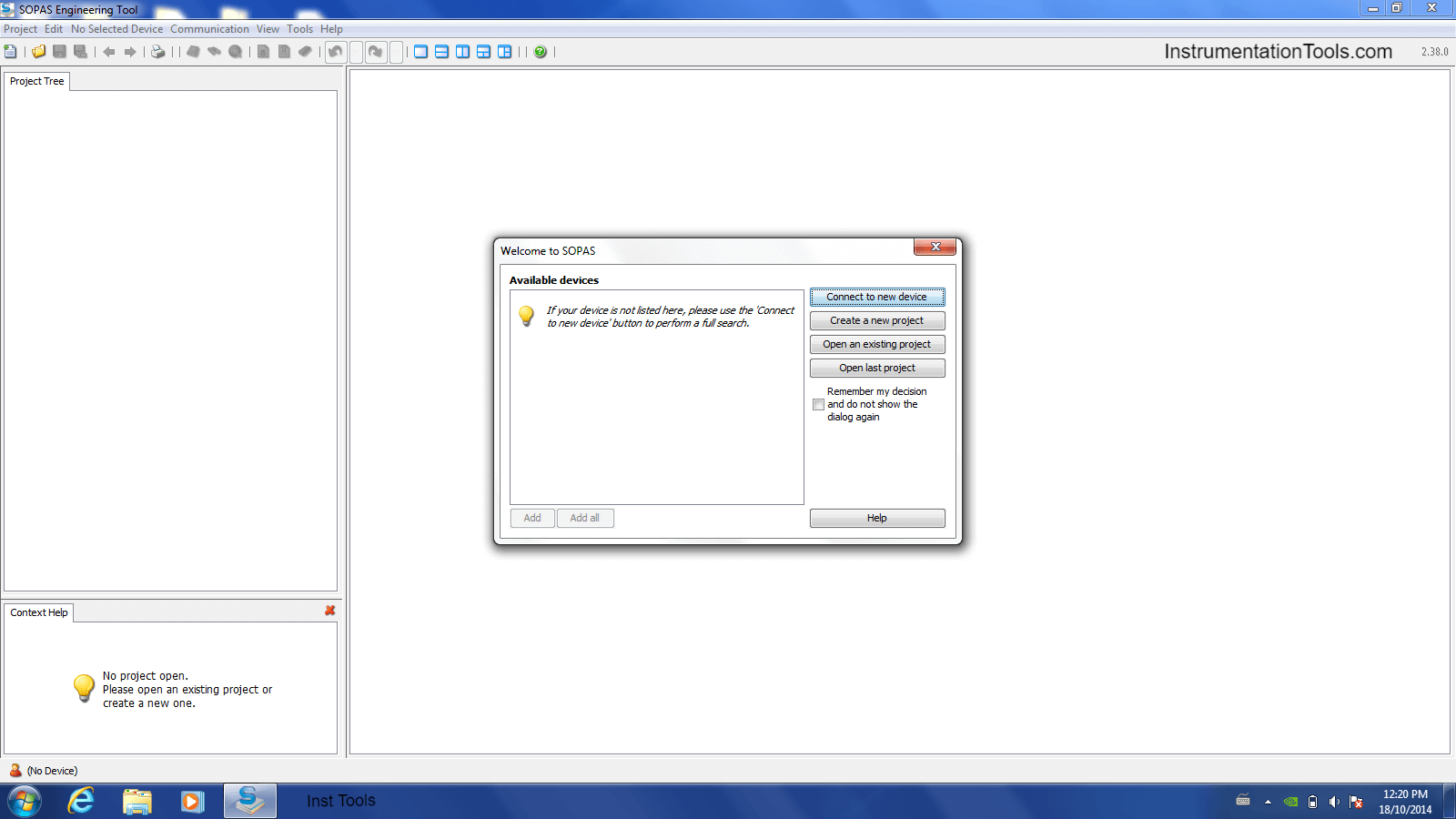 Step 2:
Select connect to new device
Step 3:
Select the standard protocol and USB selection.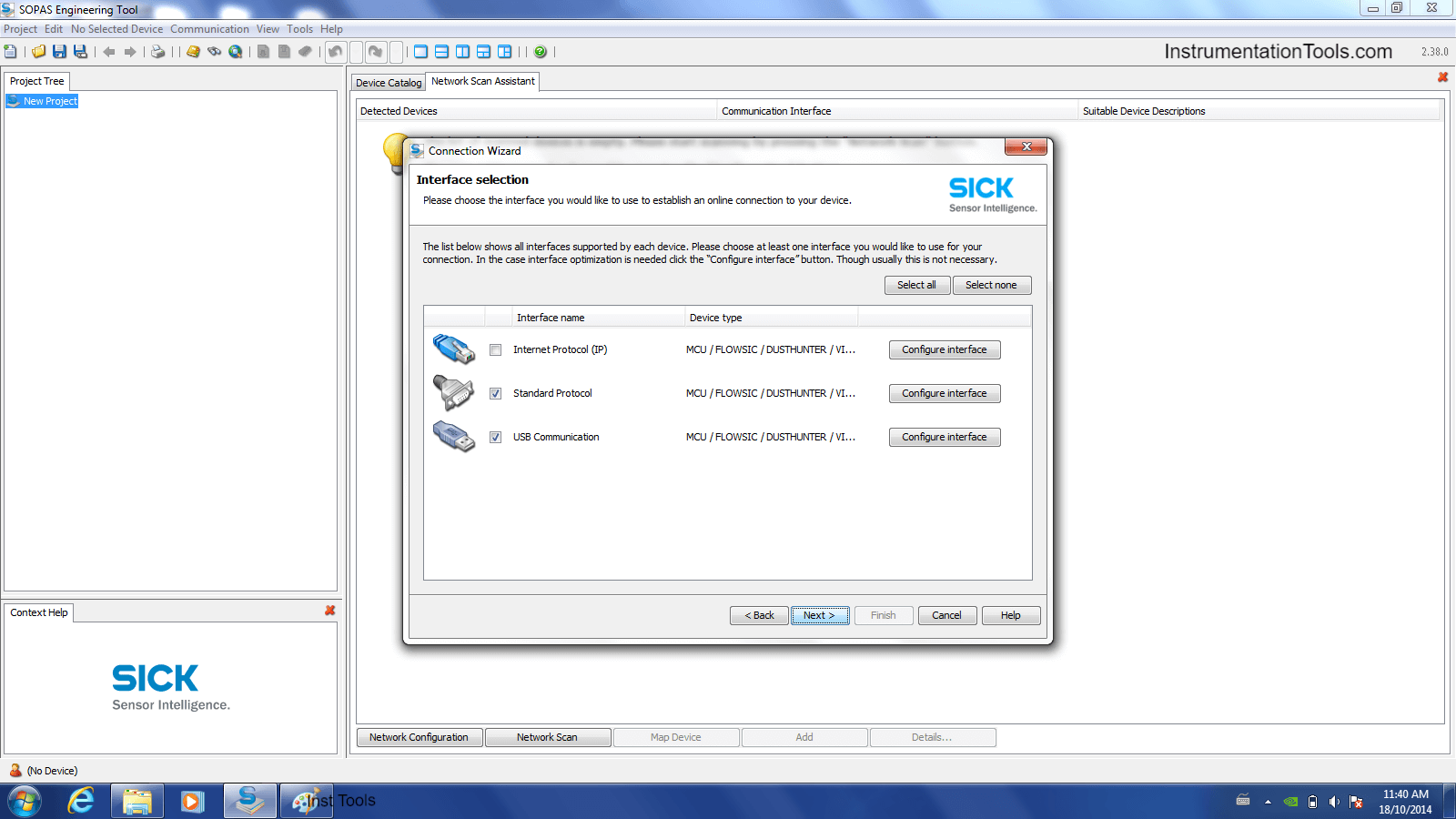 Step 4:
Then below screen will be opened and press the Next. (It will show the FT tag number )
Select the required flow meter.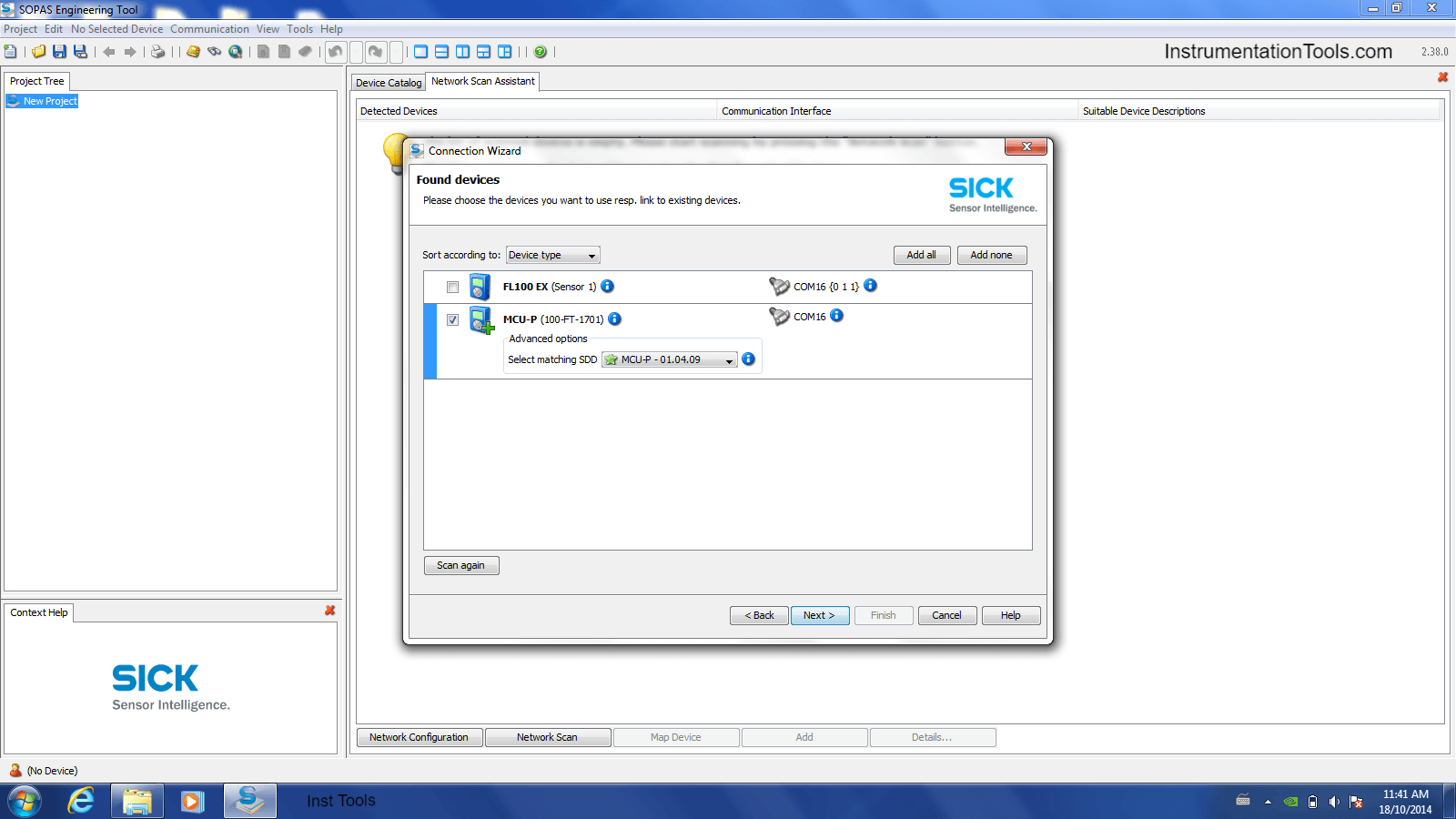 Step 5:
Now go to Login
User Level: service,
Password: service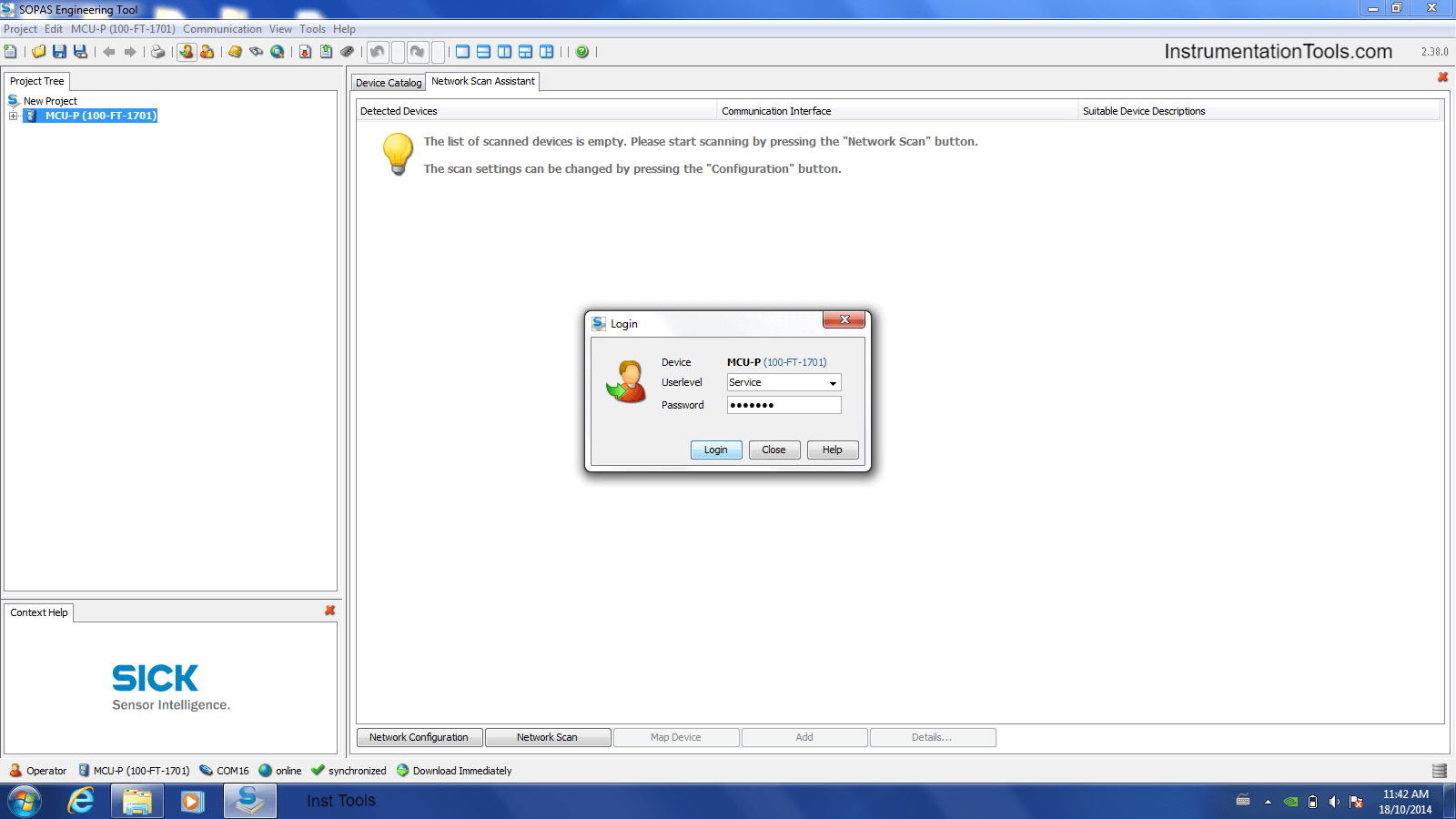 Step 6:
On your Left side, New project -> overview measuring point 1 -> Maintenance -> Maintenance mode.
(Click on this, the below window will open, and there click on the check box and click on set maintenance. Then Maintenance mode bubble will become yellow color)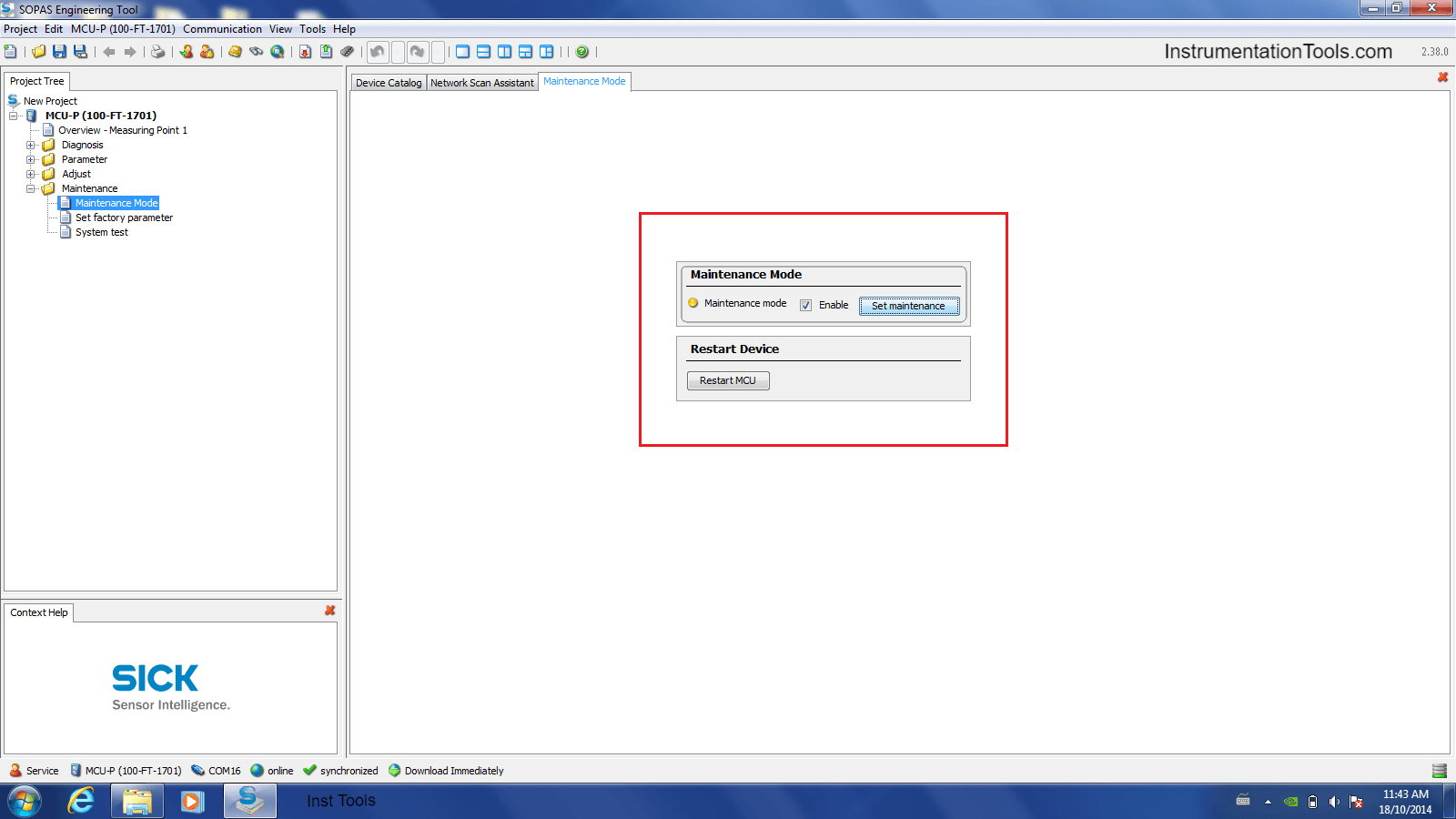 Step7:
To change Measuring from External value to Constant value or vice versa.
(External value means direct transmitter reading & constant means forcing to some value).
So MCU-P -> Measuring point-1 -> Analog input parameter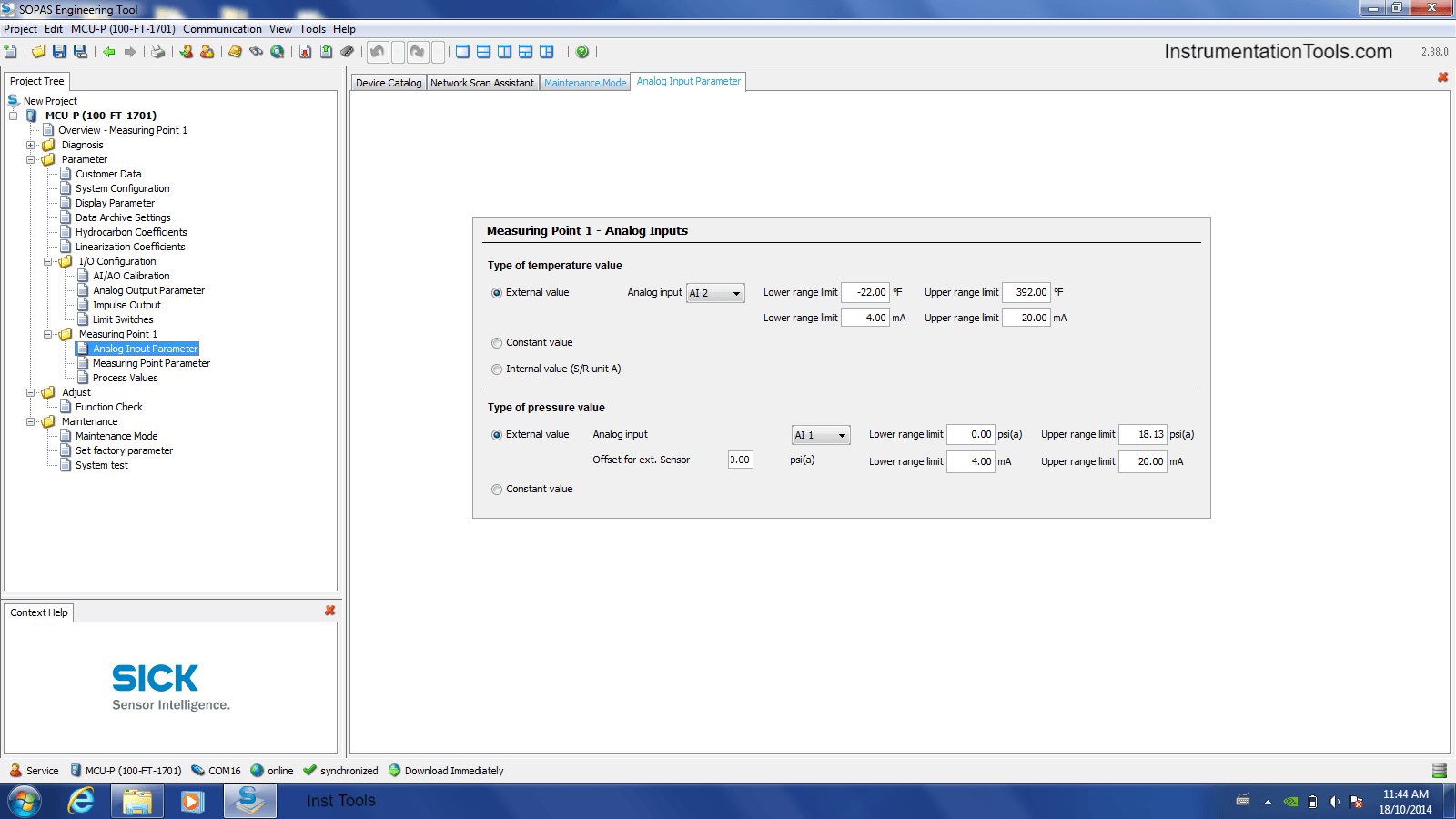 Step 8:
Once work has finished save it to desktop with some file name and date.
To disconnect it, Go to Maintenance -> Maintenance mode -> remove selection on check box & click on set maintenance than the yellow color bubble will fade out.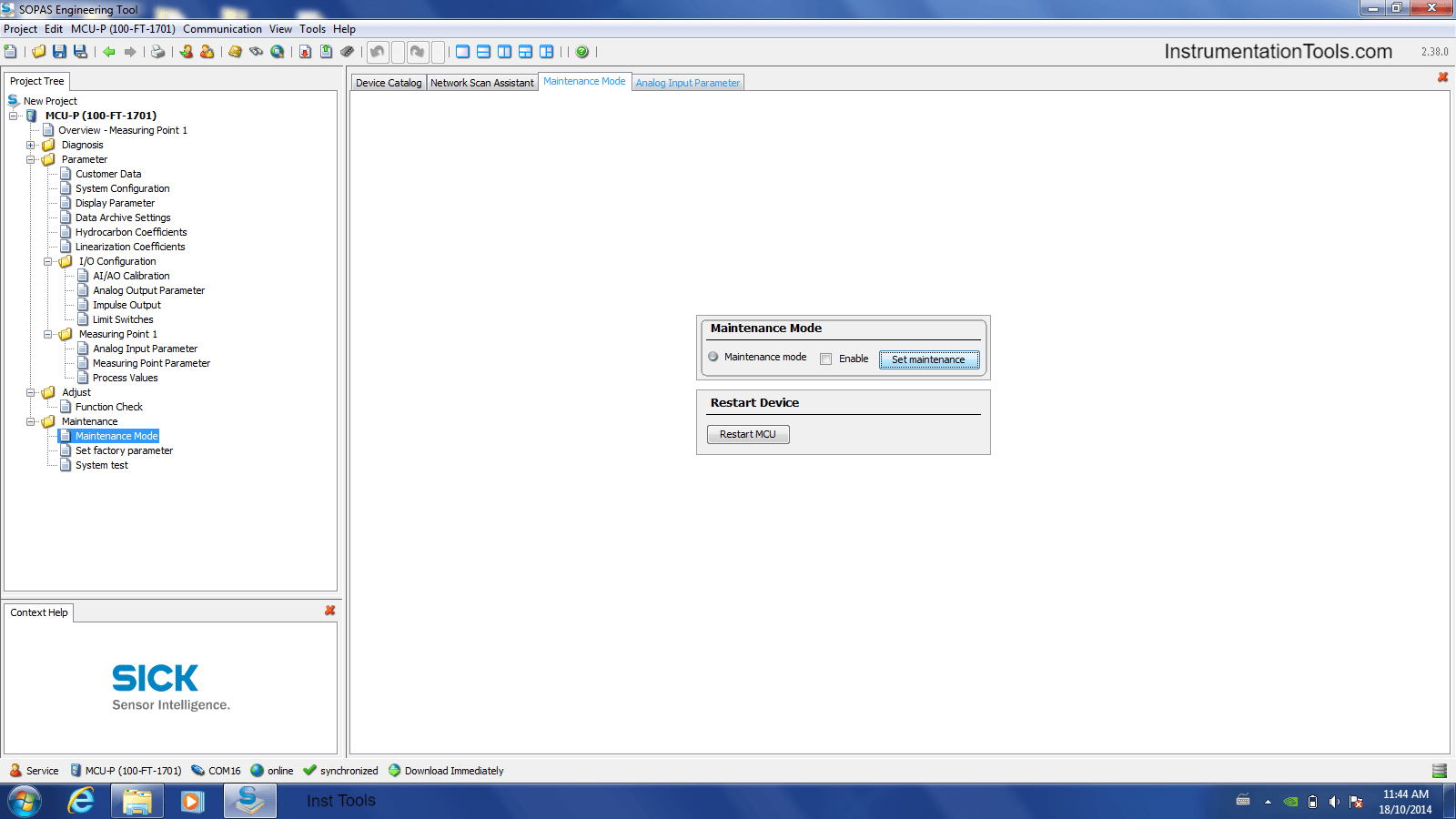 Step 9:
Then Logout from the device (CTRL+U)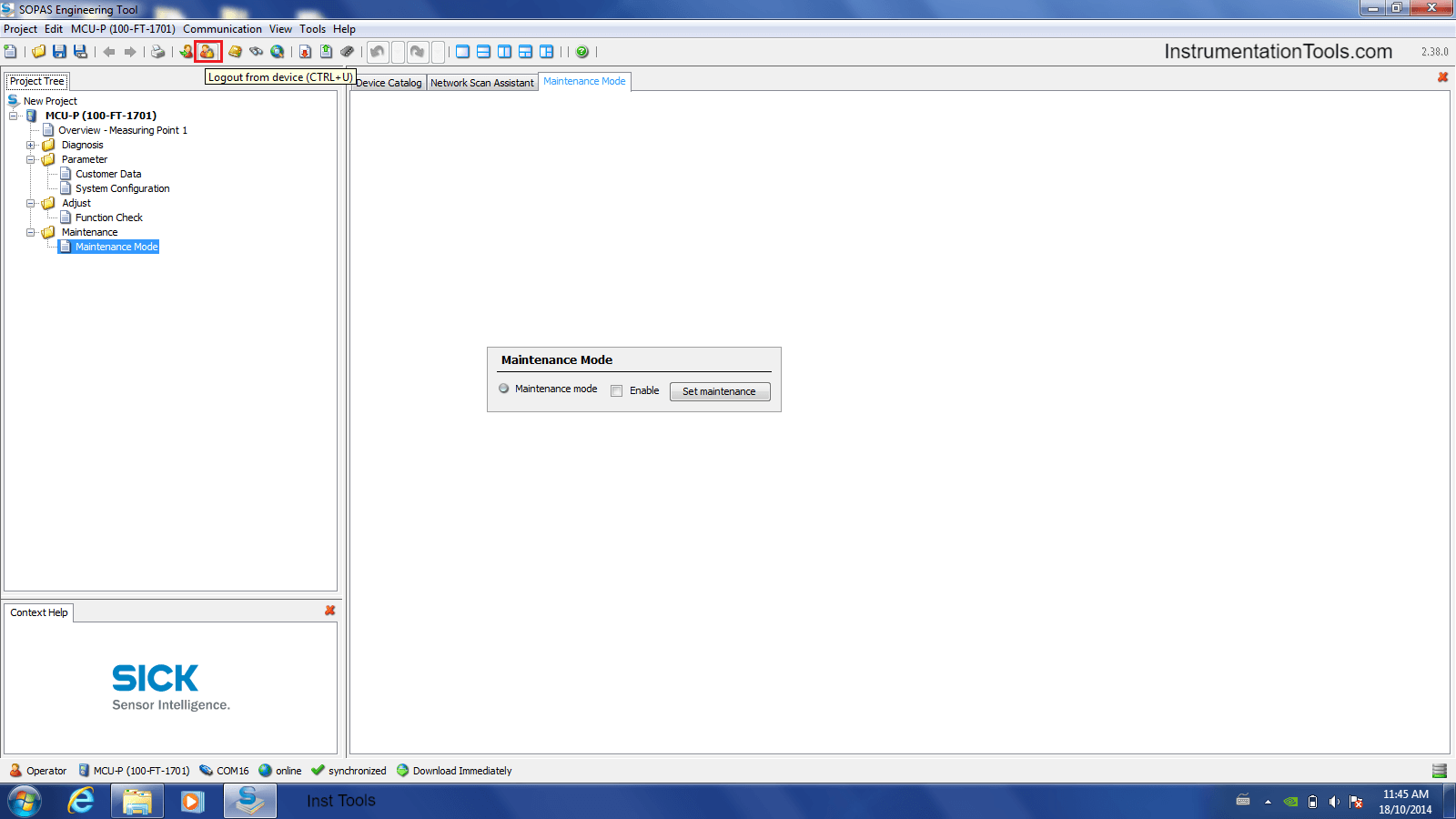 Credits: PLQP Instrumentation Team
If you liked this article, then please subscribe to our YouTube Channel for Instrumentation, Electrical, PLC, and SCADA video tutorials.
You can also follow us on Facebook and Twitter to receive daily updates.
Read Next: