Loading Gantry facilities are installed at onshore gas terminals to dispatch the stabilized condensate product to end customer. 
The condensate is processed in condensate stabilization unit and later stored in condensate storage tanks.
The condensate product from tanks is pumped to the loading gantry unit for further dispatching.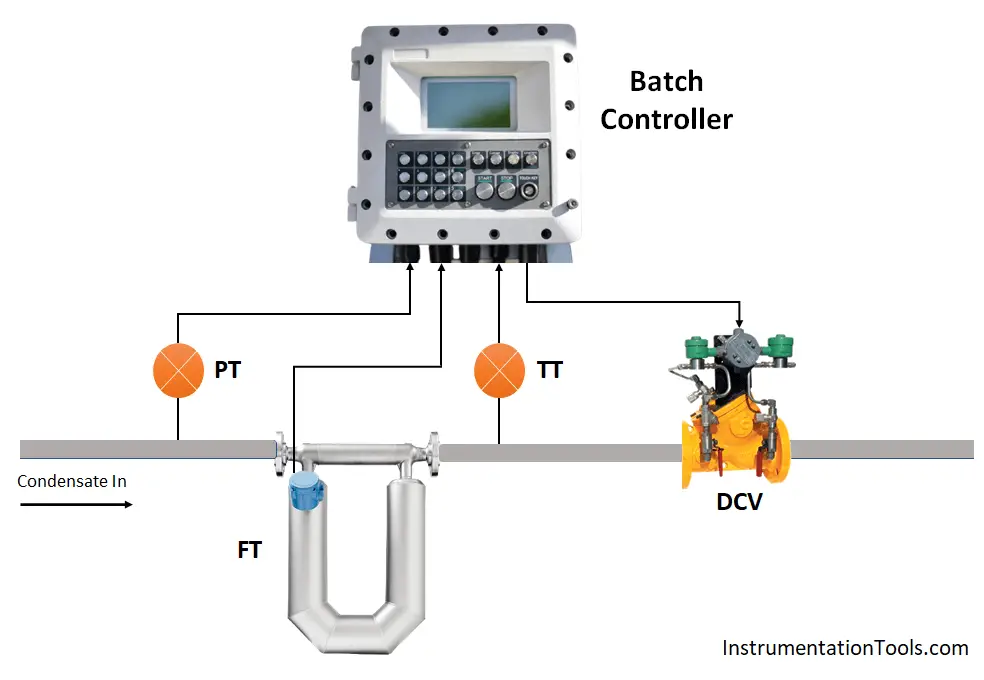 In this article, we are going to discuss the calibration procedure of the prover tank and mass flow meter (Coriolis) verification steps in a loading gantry.
Calibration Procedure of Prover Tank
Ensure Prover tank shall be cleaned, free from rust and grease.
Level the tank correctly with a screw jack and with the help of a sprit level bottle provided 90 degrees apart on the body of the tank.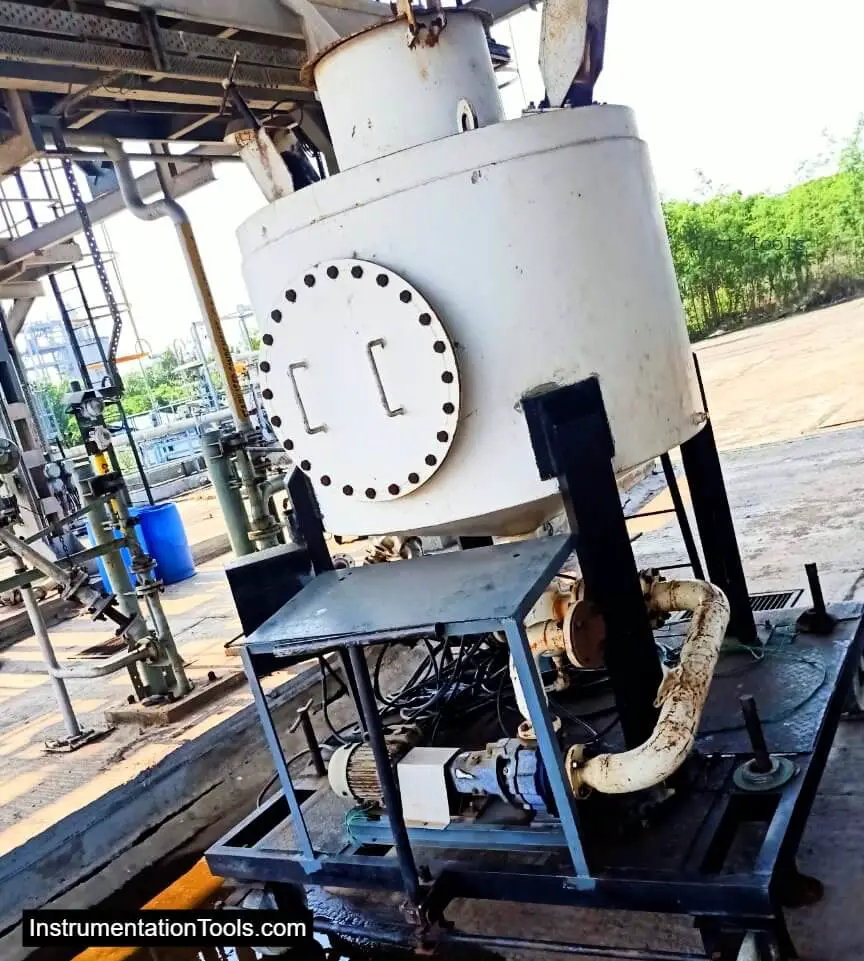 The Manhole cover is securely bolted and adjuster device assembly flange is tightened.
Bottom Inlet /Outlet valve is also securely bolted, and drain valve is closed.
Legal Metrology Dept. officials used to bring calibrated 20 Litre. conical jar and same will be cross verified with our owned 20 Litre. conical jar.
By using calibrated 20 Litre conical jar liquid will be filled into Prover Tank about 100 times. (i.e. 100 Times X 20 Litre. = 2000 Litres.)
After filling the liquid the reading will be cross verified at the top of the gauge class assembly where scale with graduation is marked.
(i.e. it should show the 2000 liters in Level Gauge glass).
If an error occurs, adjust the markings on the level gauge accordingly. (i.e. correct the outer marking to the correct reading)
After eliminating the error, same will be cross verified by re-filling the liquid 100 times and checked with glass reading (i.e.2000 Litres.).
If readings are found ok. Legal Metrology Dept. official will do the sealing, stamping, and re-certification of the Prover tank.
Now the Prover Tank is ready for cross verification of mass Flowmeter with 2000 liters capacity. 
Verification Procedure of Mass Flow Meter
Mass flow meter outlet line shall be connected to inlet of Prover tank by using flexible hose.
The outlet of the Prover tank line shall be connected to the CBD tank inlet line.
Ensure all the safety interlocks are satisfied, If interlocks are satisfied,
The liquid rate of flow will be measured by a Coriolis type MASS flow meter and an electronic signal ((4-20)mA) will be fed into Batch controller unit.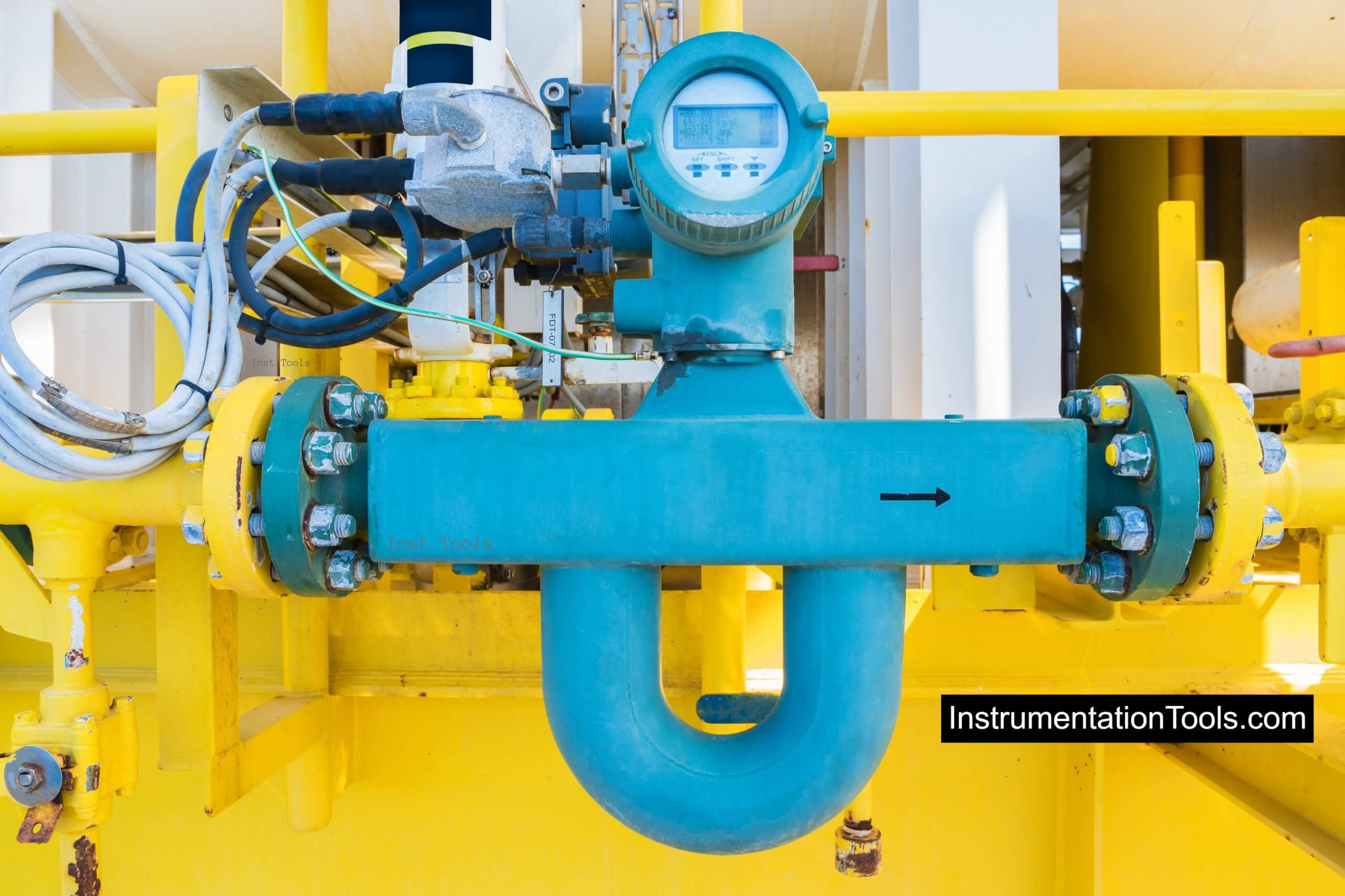 Ensure meter is showing Zero flow indication.
Pre-set quantity shall be set into the Batch controller unit. Say, Pre-set qty. is 2000 Litres.
Then press the acknowledge button from the local panel station.
Then Press the START push-button, the liquid filling will be started into the Prover tank through the Mass flow meter, Batch controller unit, and Digital control valve (DCV).
When the Pre-set qty. (i.e. 2000 Litres) reaches, the filling will be stopped (i.e. Batch controller will initiate the stop command to Digital control valve).
Then cross verify the filled liquid level in Prover tank and level should be matched i.e. 2000 Litres should come. (verify with prover tank level gauge markings which are done during prover tank calibration)
If the liquid level is not matched, then the "K-factor" will be adjusted in the Mass flow transmitter meter using the HART communicator or from the flow meter touch panel. After adjusting the K-factor again cross-verification will be done by loading the 2000 liters again.
Repeat the above step until you will get the required readings.
If readings are found OK. Legal Metrology Dept. official will do the sealing, stamping and re-certification of Mass flow meters and Batch controllers.
Now Mass flow meters and Batch controllers are ready for liquid dispatch to end customer.
Calibration Frequency
The frequency for verification & calibration checks of the Prover Tank and Mass Flow Meter is discussed below.
Loading gantry systems and their associated instruments are keeping in service at all times for dispatching the Hydrocarbon condensate and once in a year verification, stamping, and re-certification being done in Mass flow meter and Batch controller by Legal Metrology Dept.
if any abnormality observed in liquid flow measurement at that time also Legal Metrology Dept. officials will be intimated. After resolving the issues, again Legal Metrology Dept. officials will be called for re-verification and stamping of Mass flow meters and Batch controllers.
Notes:
As per OEM, Coriolis mass Flow meters are factory calibrated and do not drift or lose their calibration.
If any major abnormalities occur in the flow meter (Major drift, repeatability issues and etc.,). Flowmeters will be sent to OEM /OES factory location for calibration.
Author: N Vanaraja
If you liked this article, then please subscribe to our YouTube Channel for Instrumentation, Electrical, PLC, and SCADA video tutorials.
You can also follow us on Facebook and Twitter to receive daily updates.
Read Next: