Isolation valves are mounted on process lines, used for isolation of pressure gauge, pressure transmitters, at orifice plate pressure tapings, and various measurement instruments.
Isolation valves are installed in drain or vent lines of pressure measuring instruments, operated when contents are required to be drained or vented before commencing any maintenance work.
Purpose of Isolation valve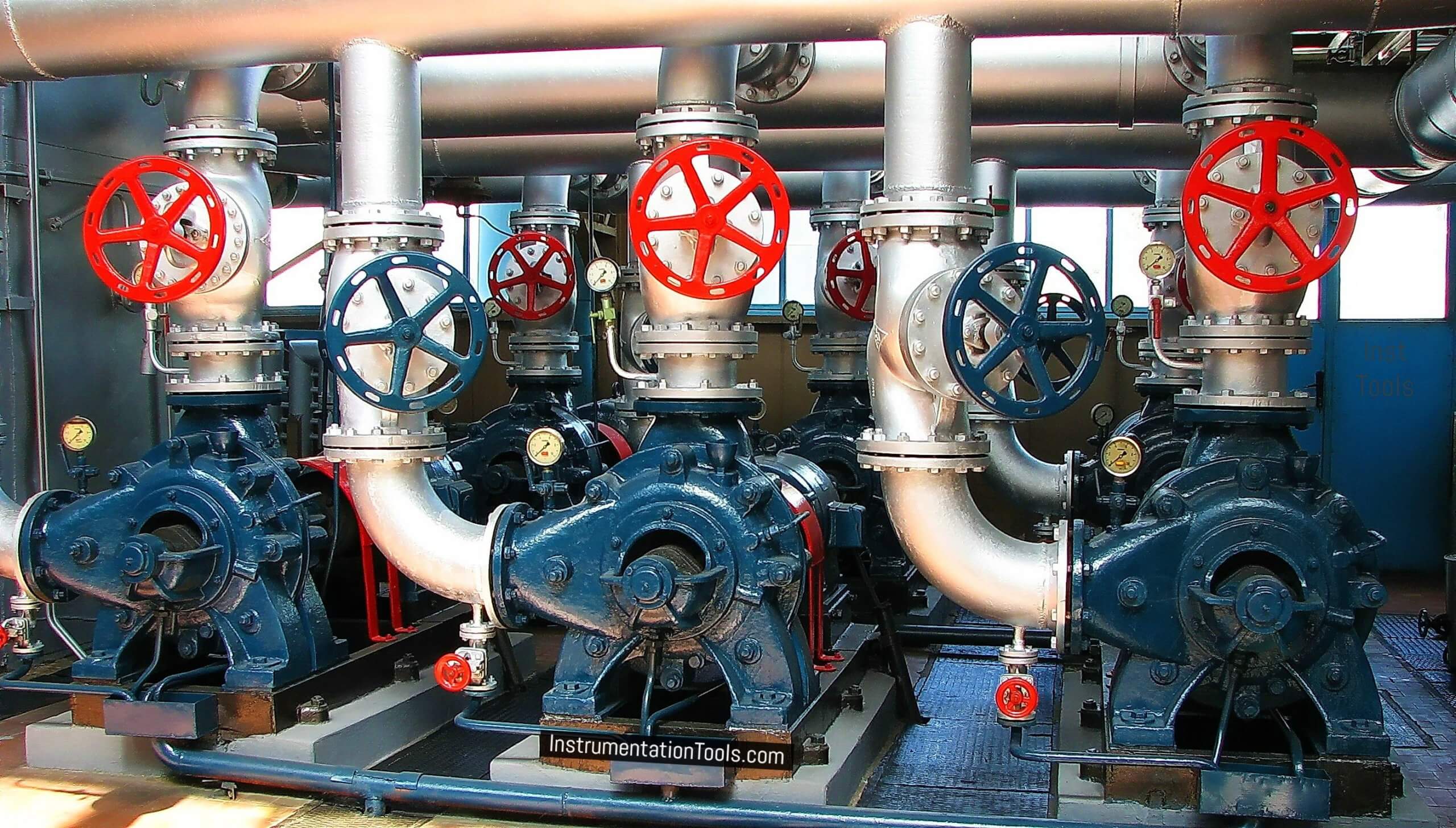 The Isolation valve is used to facilitate the removal of instruments for maintenance mounted on pipelines of process media such as liquids, gas, or steam.
In a process operation, an isolation valve can facilitate stopping and diverting process media to another chosen location. In the case of vent lines or drain lines, it is helpful in shutdown the process plants.
Under normal operation, these valves remain open. Under certain special circumstances, such as for safety reasons or for system maintenance or repair, that they are closed.
Isolating valves are also generally arranged at the blank end of lines or manifolds to allow future connection of additional equipment without shutting down operating processes.
Aspects involved in the selection of isolation valves include
Type of Process media (liquid or a gas, steam etc.).
temperature, and
Rate of flow.
Such factors are generally taken into account when selecting not only the type of valve to be used but also the material and valve size. The expected function of the valve is also taken into consideration in valve selection.
Types of Isolation Valves
Based on movement, Isolation valves generally of two categories:
Rotary movement valves and
Linear movement valves.
Rotary Movement Valves
Rotary movement valves are Ball valves and butterfly valves. Ball valves provide tight shutoff and the handle indicates its status whether the valve is open or close.
Slow operation is required because sudden open causes damage to the gauge or diaphragm of the transmitter.
Ball valves design enables easier cleaning and less potential for choke up.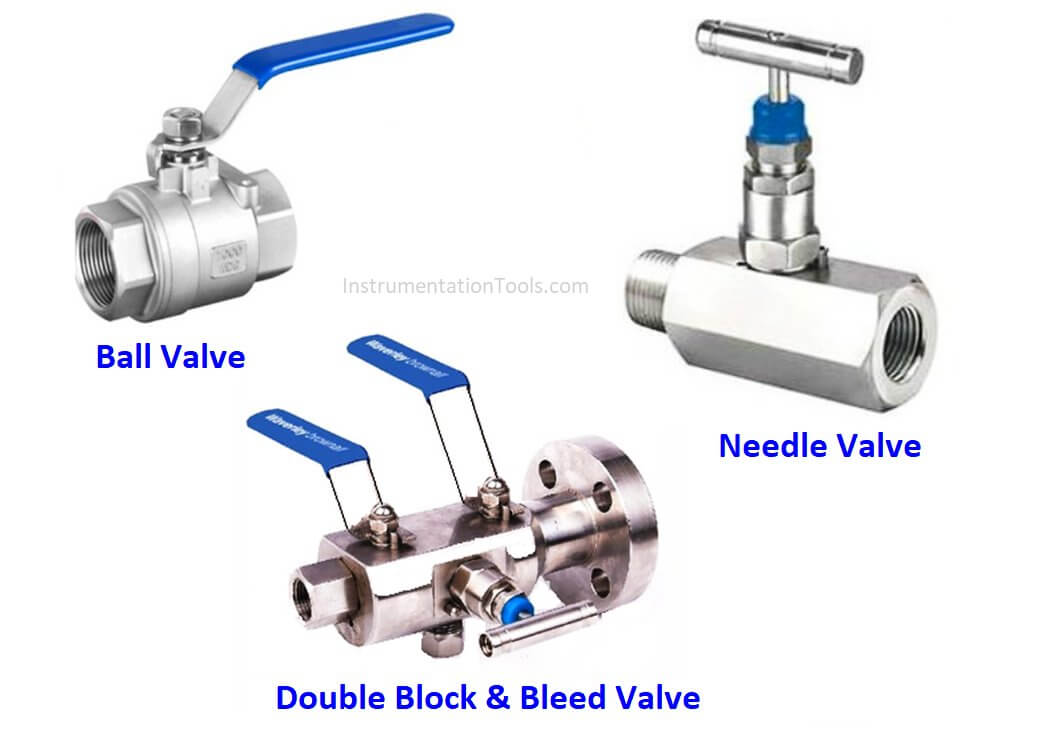 Linear Movement Valves
Ball valves and needle valves are mostly used for instrument isolation.   
Instrument needle valves provide a highly reliable task to regulate, throttle, and isolate gaseous, non-viscous liquid of various nature.
Needle valves are linear movement-based. Needle valves can control the flow of liquids or gases and that of flow can be decreased gradually and ultimately shut off completely.
Needle valves are used to control flow into delicate and sensitive gauges, fluids under pressure cause damage due to sudden surges.
Since the orifice is small, needle valves are usually easy to shut off completely with merely finger-tight pressure.
Isolation Valve Configurations
There are three types of Isolation valve configurations: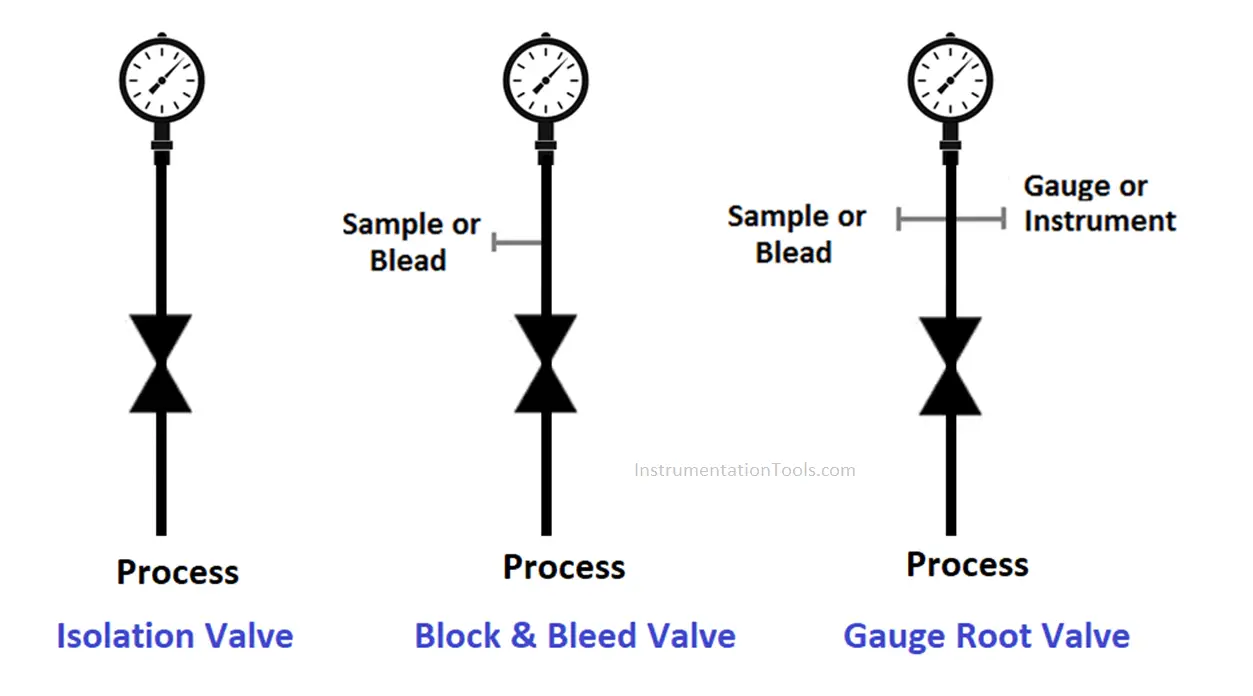 Isolation Valve
The simplest is the isolation valves with a single inlet and outlet. It provides isolation of a connected gauge or other devices to the operating process piping or vessel.  
Block and Bleed Valve
This type of valve performs the function of an isolation valve but has an additional port on the outlet side. On this side, a gauge or transmitter would be connected.
The added function of the port is to provide connection access for service, calibration, sampling, purging, all of which can be completed while the process remains in operation.
Double block and bleed valves primarily used for shutting off the upstream process and bleeding off the fluid or pressure of the system. DBB style valves are suitable for isolation, calibration, and venting purposes.
A double Block and Bleed valve is a compact valve system that provides more safe isolation in hazardous areas than with a single valve.
This smaller valve system or single valve unit serves to reduce the installation area, saves an extra piping demand, and reduces weight in critical areas. It saves space, time, and cost.
A double bleed and block valve is a single valve unit consists of two seating surfaces, when it is in the closed position, provides a seal against pressure from both ends of the valve.
Gauge Root Valve
This form of Isolation valve is a multi-port valve with a single inlet and three outlets.
It is often called a "root valve" and serves a number of purposes with its multiple outlet connections.
Sometimes two of the ports will be plugged and the instrument or gauge connected to the other ports.
If you liked this article, then please subscribe to our YouTube Channel for PLC and SCADA video tutorials.
You can also follow us on Facebook and Twitter to receive daily updates.
Read Next: