Needle valves are designed to allow precise flow control. Its name is derived from the sharp pointed disc and matching seat. They are extensively used for continuous blow-off or chemical feed control services.
The stem threads are finer than usual so that considerable movement of the hand wheel is required to increase or decrease the opening through the seat. Usually, these valves have a reduced seat diameter in relation to the pipe size.
Needle Valve Works
A variation on the stem-guided globe valve design is the needle valve, where the plug is extremely small in diameter and usually fits well into the seat hole rather than merely sitting on top of it.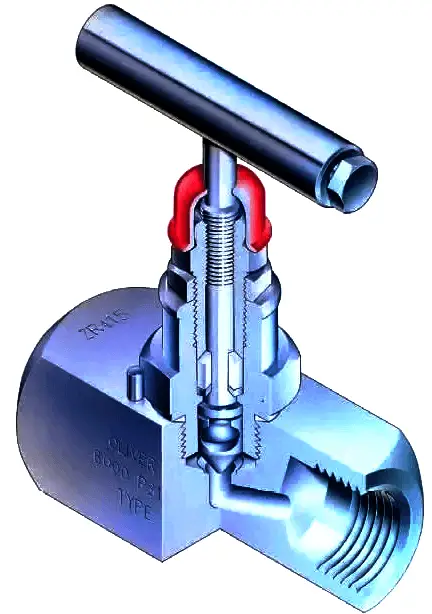 Needle valves are very common as manually-actuated valves used to control low flow rates of air or oil.
A set of three photographs shows a needle valve in the fully-closed, mid-open, and fully-open positions (left-to-right):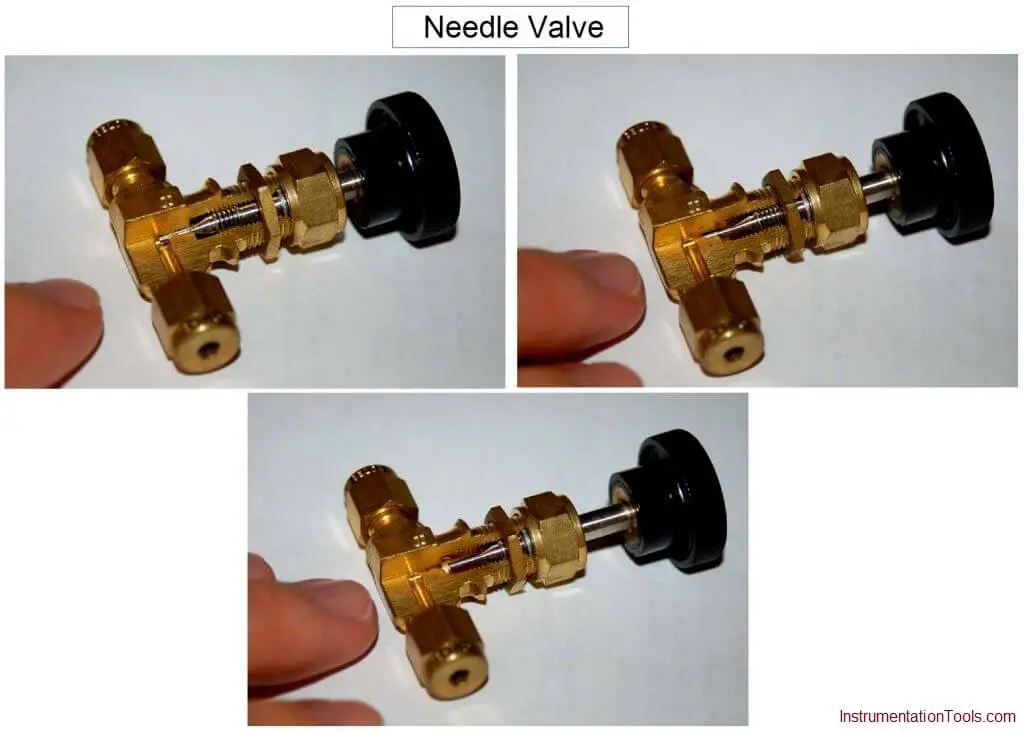 Uses of Needle Valve
Needle valves are usually used in flow-metering applications, especially when a constant, calibrated, low flow rate must be maintained.
Since flow rates are low and many turns of the valve stem are required to completely open or close, needle valves are not used for simple shutoff applications.
Since the orifice is small and the force advantage of the fine-threaded stem is high, needle valves are usually easy to shut off completely, with merely "finger-tight" pressure. The spindle and/or seat of a needle valve, especially one made from brass, are easily damaged by excessive turning force when shutting off the flow.
Articles You May Like :
What is Port-guided Globe Valve ?
Control Valve Working Animation