Noise is the result of energy dissipation in the control valve.
Types of Control Valves Noise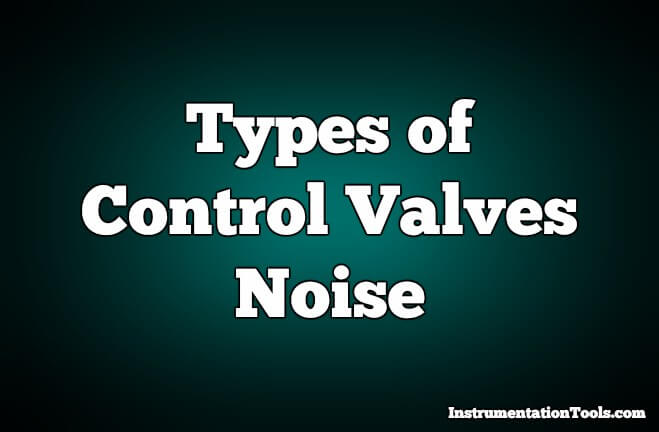 The major sources of control valve noise are
Mechanical vibration of components
Hydrodynamic noise
Aerodynamic noise
Mechanical Noise
Vibration of valve components is a result of random pressure fluctuations within the valve body and/or fluid impingement upon the movable or flexible parts.
Noise that is a by-product of vibration of valve components is usually of a secondary concern and may even be beneficial since it warns that conditions exist which could produce valve failure.
Mechanical vibration has for the most part been eliminated by improved valve design and is generally considered a structural problem rather than a noise problem.
Hydrodynamic Noise
The major source of hydrodynamic noise (i.e., noise resulting from liquid flow) is cavitation which is caused by implosion of vapor bubbles formed in the cavitation process.
Noise is produced by the energy dissipation of the imploding bubbles. Noise produced by cavitation in a valve has a broad frequency range, however, it can have appreciable energy at frequencies below 600 Hz.
Cavitation noise is often described as a rattling sound similar to that which would be anticipated if gravel were in the fluid stream.
Aerodynamic Noise
The major source of aerodynamic valve noise (i.e., noise resulting from gas flow) is a byproduct of a turbulent gas stream.
A control valve controls gas flow by converting potential (pressure) energy into turbulence. Most of the energy is converted into heat; however, a small portion of this energy is converted into sound.