Security Plays an important role in an Automation system or plant. Imagine a situation where a Company is manufacturing an energy drink and the plant is fully automated. The recipe used to make the drink is stored somewhere in the system.
The management doesn't want everyone in the plant to see the recipe and it's Ratio details due to their recipe getting leaked to their competitors. They will restrict certain operations to Engineers, Supervisors, Managers, and so on. Here is where the security feature in SCADA plays an important role.
Now, Knowing the importance of Security let's jump into How to implement that feature in Intouch SCADA.
Security in InTouch SCADA
After creating an application open the Windows viewer and got to Special – Security – Select Security type – Intouch.
After clicking, press Logon.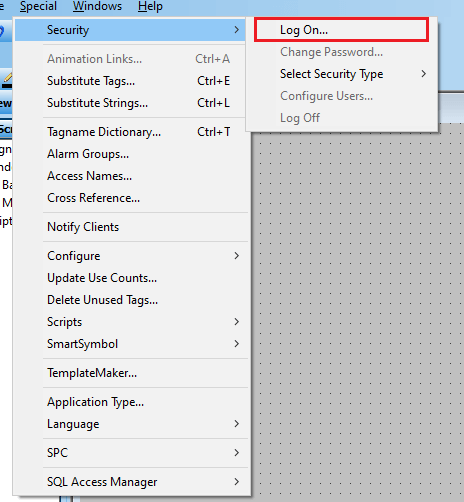 After pressing Logon, a window will appear asking you to logon.
Enter the username as ' Administrator' and Password as 'Wonderware' by default it is the username and password in Intouch to turn on the security feature.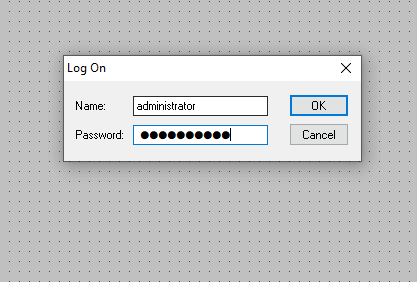 Press Ok now. Go to special and Click on Configure users the following window will appear.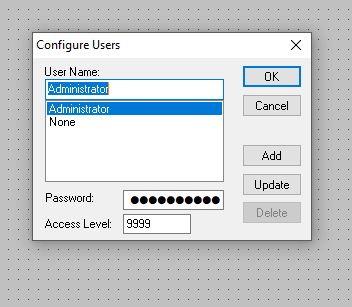 Just type any username on the text box and give any password respective to that user name.
Go to the access level and give any level you need. Then click on add, the user will get added.
I have added Manager, Supervisor, and Engineer with the access levels 7999, 8999, and 9999 respectively.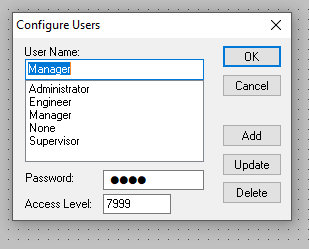 Now I will put 3 buttons on the window, I am gonna make each button accessible for each level of the position.
Click on each button and go to Visibility under Miscellaneous,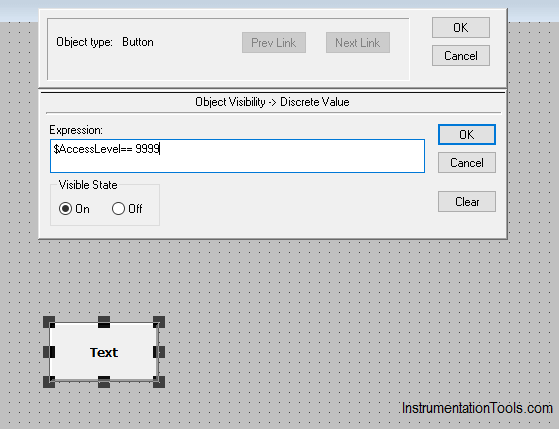 On the expression give $AccessLevel==9999. This means when an engineer logins the access level will be given as 9999 and this button will be only visible to the Engineer when Logged in.
Likewise, Give this expression for manager and Supervisor.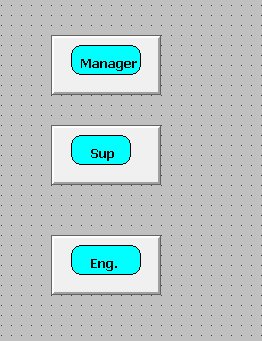 Now go to run time, a blank window appears since we have not logged in.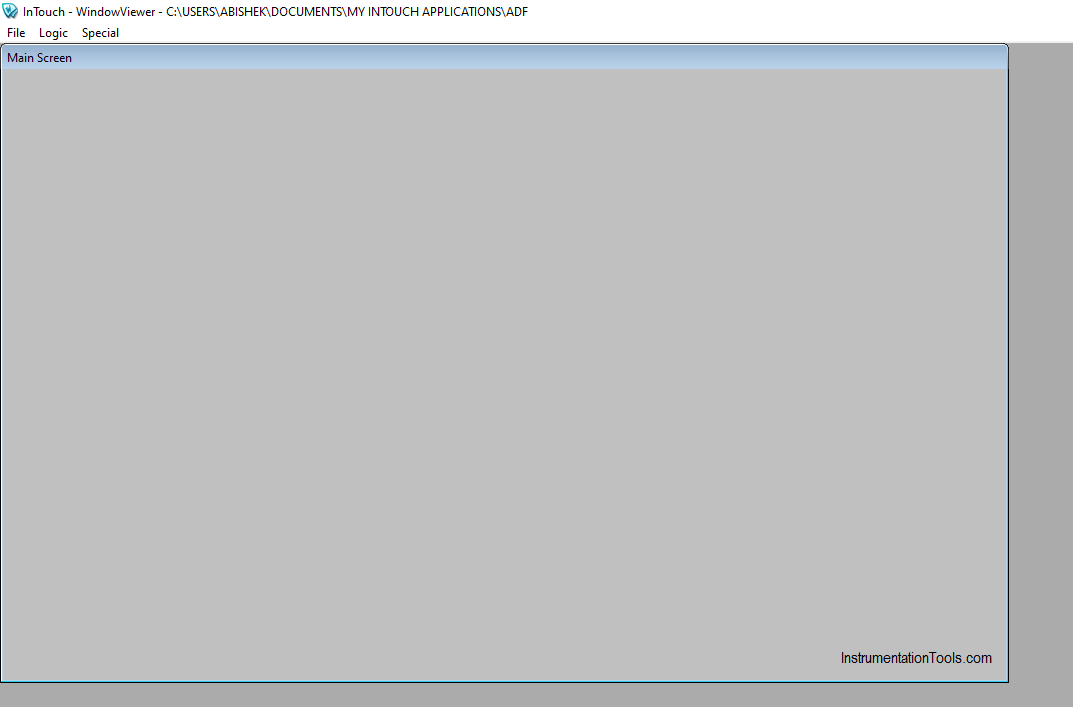 Now click on Special – Security – Logon.
A window to logon will appear. Type the user name and password then logon.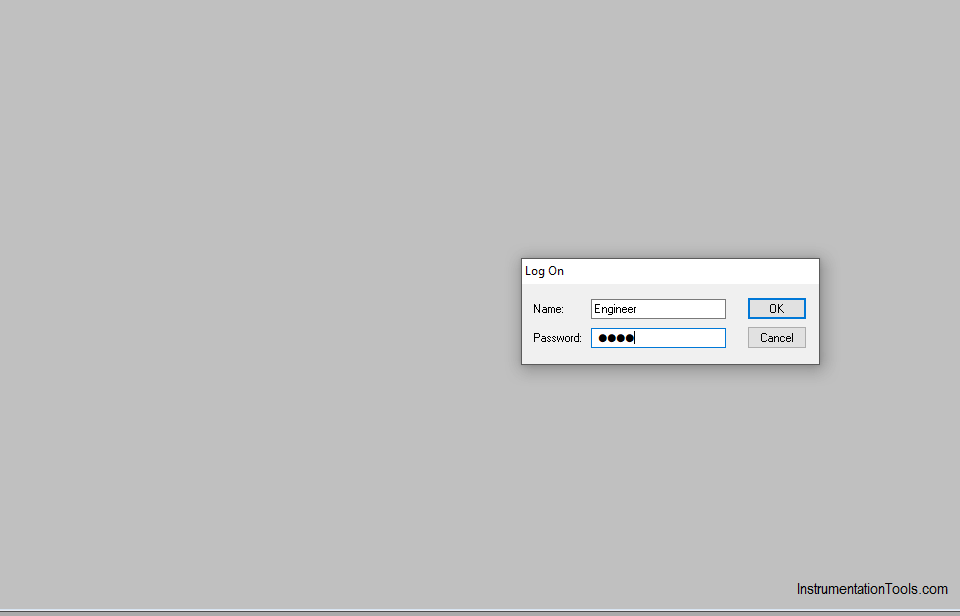 I have logged on as Engineer and the Engineer accessible button will be shown.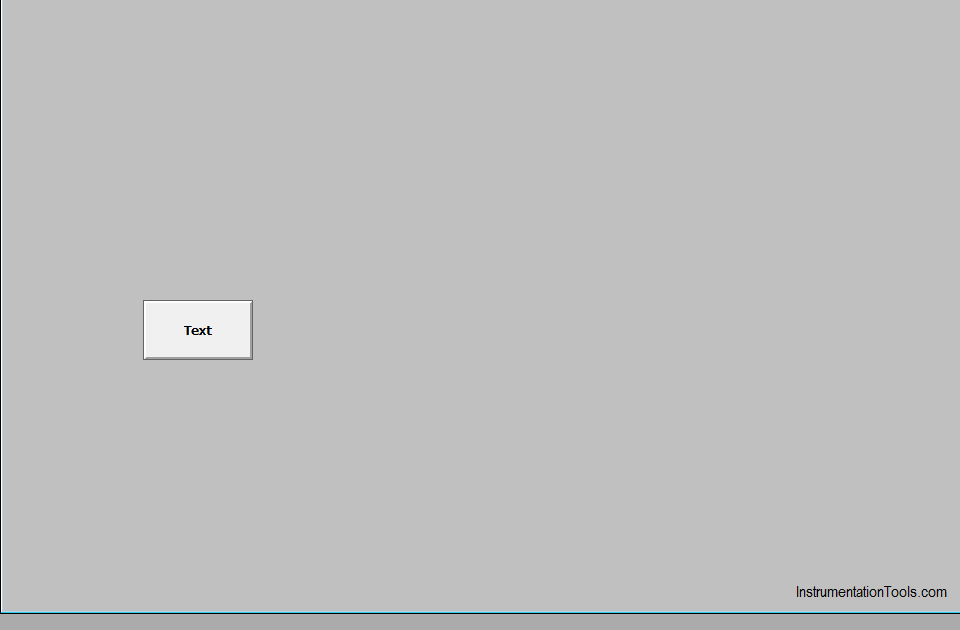 When you go to special security, you can see an option to log off. If you press it the button will disappear again.
Likewise, you can Logon as different users.
Author: Abishek D
If you liked this article, then please subscribe to our YouTube Channel for PLC and SCADA video tutorials.
You can also follow us on Facebook and Twitter to receive daily updates.
Read Next: