As we know that many people do plc training to enhance their programming skills but they only can able to do at the training centre.
When they go back home, they want to learn and test the logic they have created at the training centre.
Nowadays we know that its harder to get a software or if you get, you get it for some shorter period of the time.
Download RSLogix PLC Software
Today I will show you steps to download RSLogix software of Allen Bradley PLC which is free.
Do follow the below step to get free download software.
Step 1:
Open any browser. Do a google search "Allen Bradley". Open the first site in the search engine.

Step 2:
The following site will open. Click on "download" to proceed.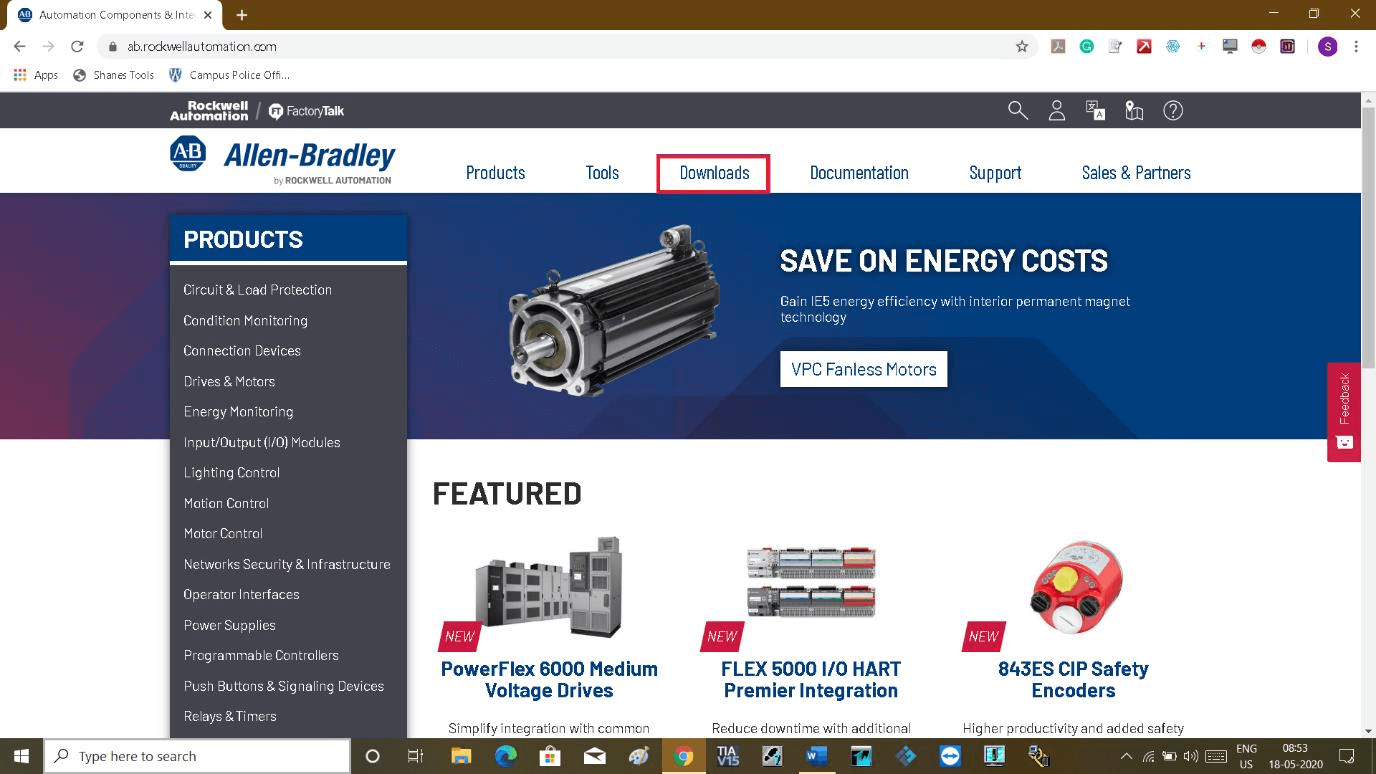 Step 3:
Click on a search icon.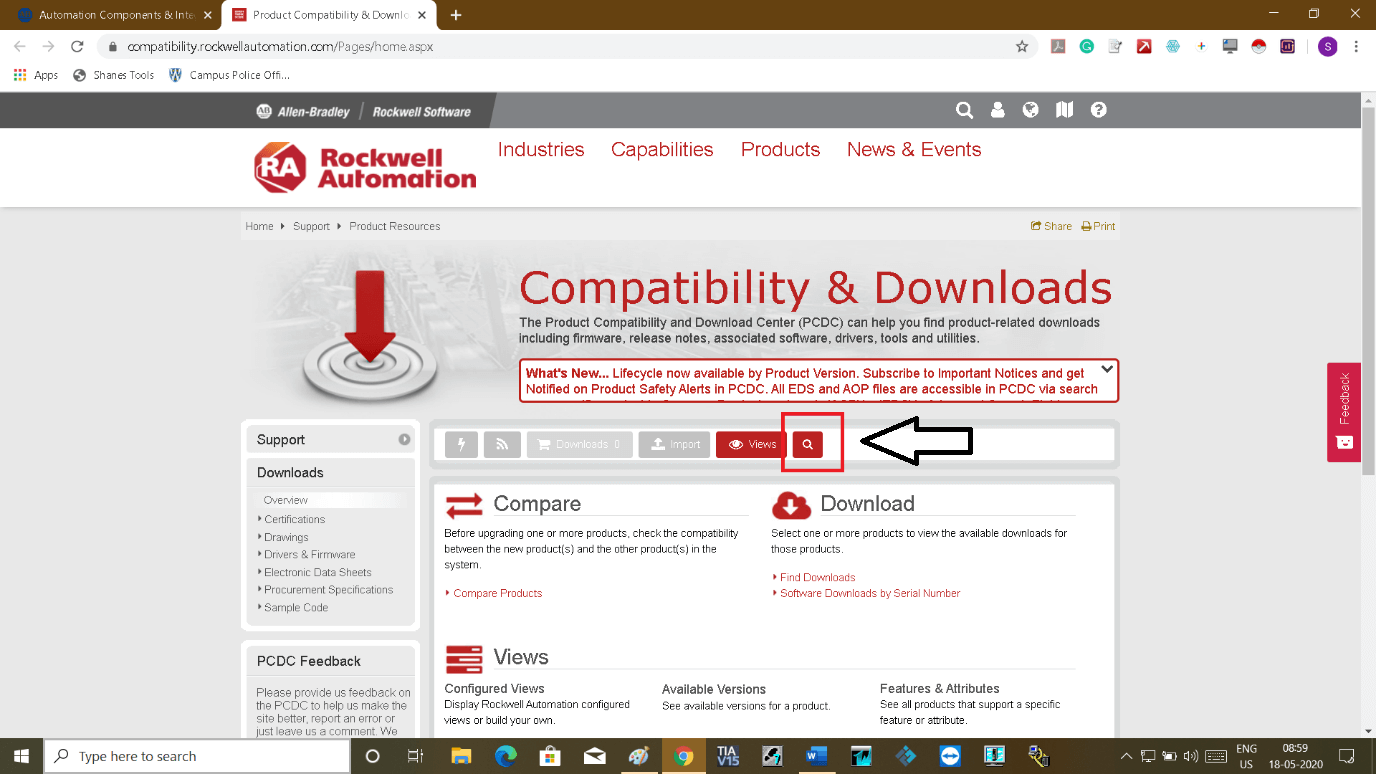 Step 4:
Write "rslogix micro" in a search bar and select "rslogix micro starter version 8.30.00" which is a free version.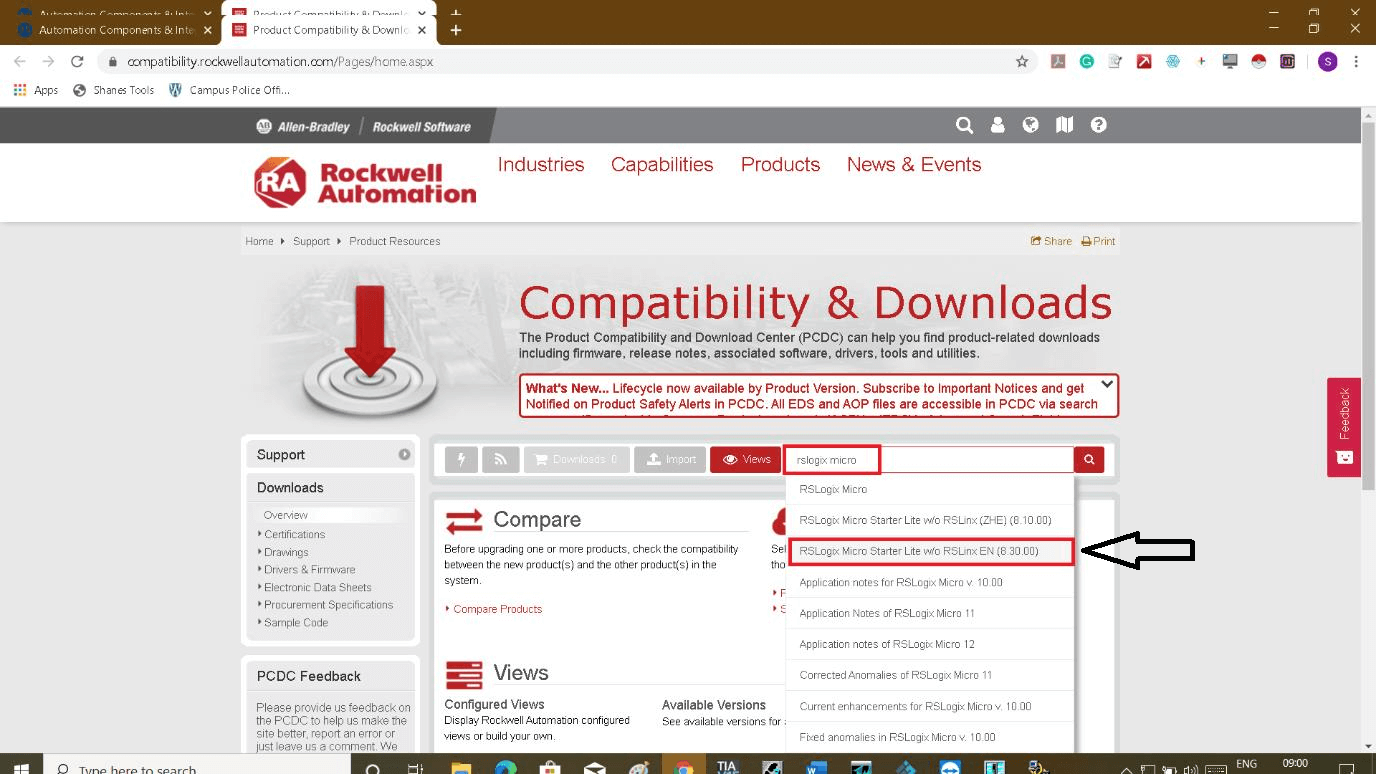 Step 5:
Click on "add to download cart".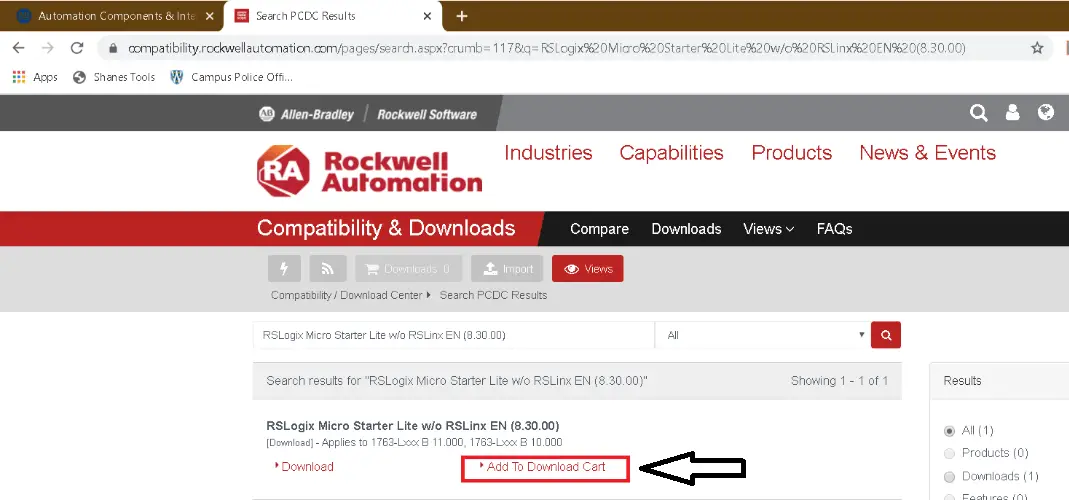 Step 6:
Now, go back to a search bar and type "rslinx" and select "rslinx lite (free)" from the suggestion list. Click on it to proceed.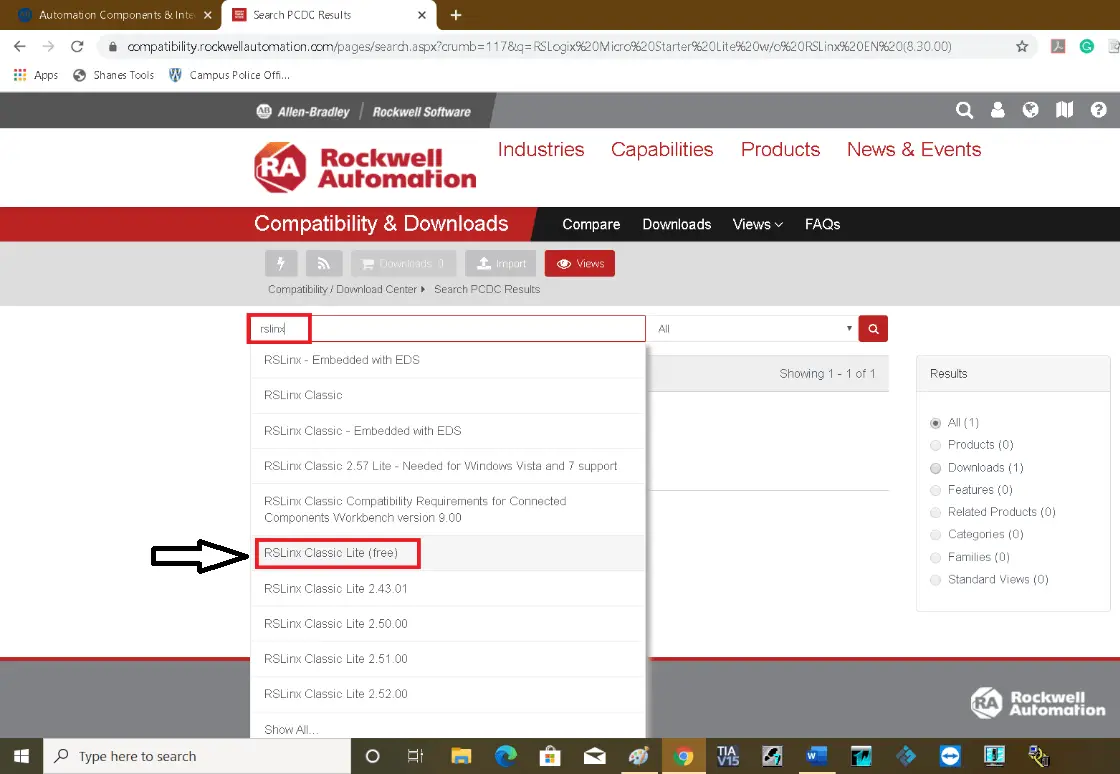 Step 7:
The following link will open. Select "version".

Step 8:
List of different version will open. You can find many free version. Here, I have chosen version 4.00.01. You may choose any version as per your need or simply choose the latest version.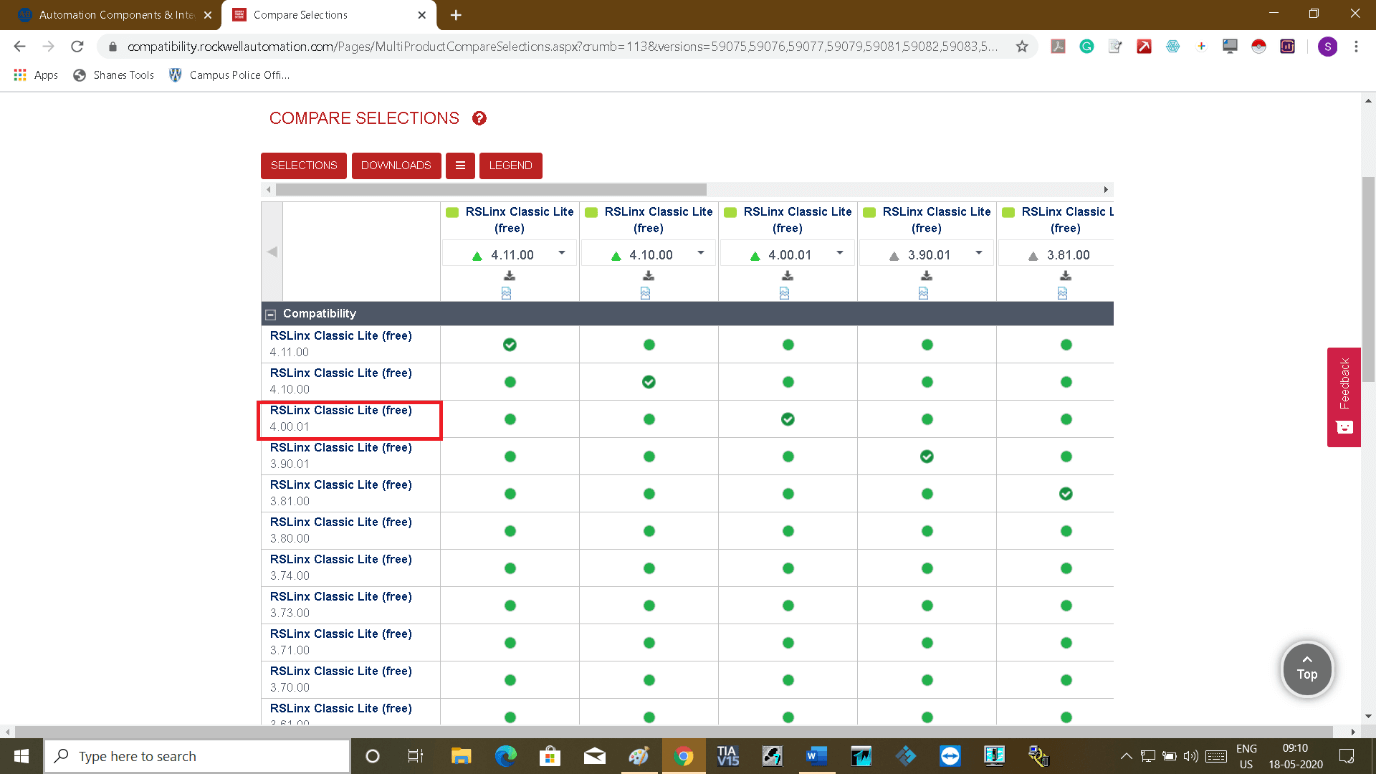 Step 9:
Clicking on the download icon will open the following pop-up. Click on "rslinx classic".
Here, they ask for sign-in. Do sign-in or create a new account to proceed.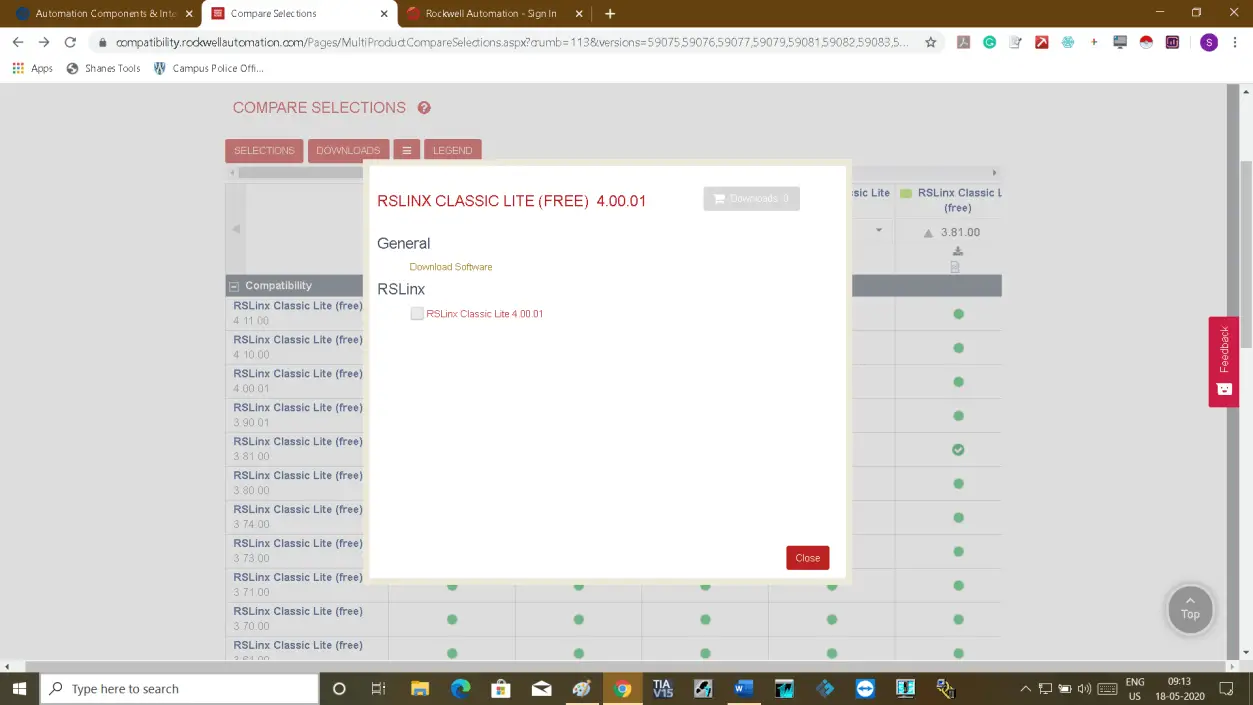 Step 10:
Click on "direct download" to download rslinx.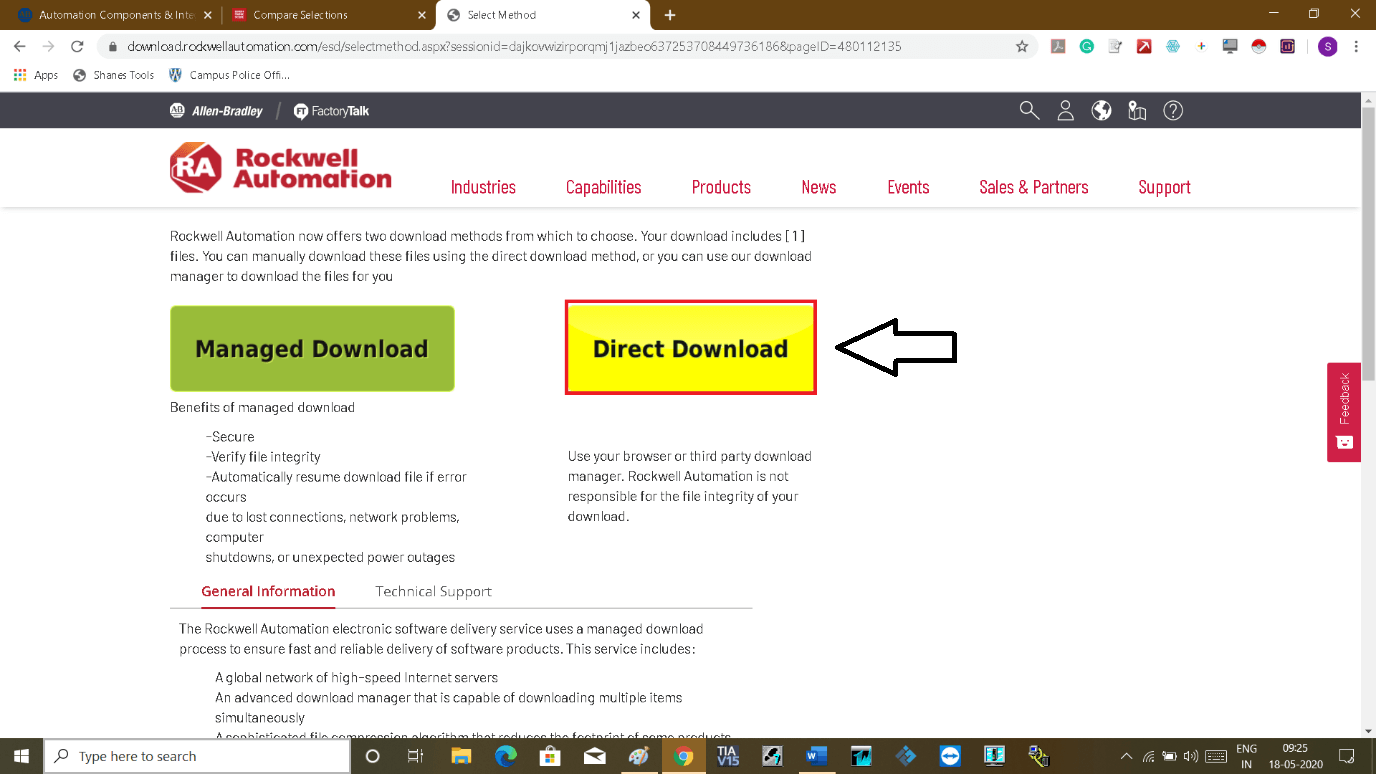 Step 11:
Again go to the search bar and type "rslogix emulate" and select open Logix to emulate 500 from the dropdown list.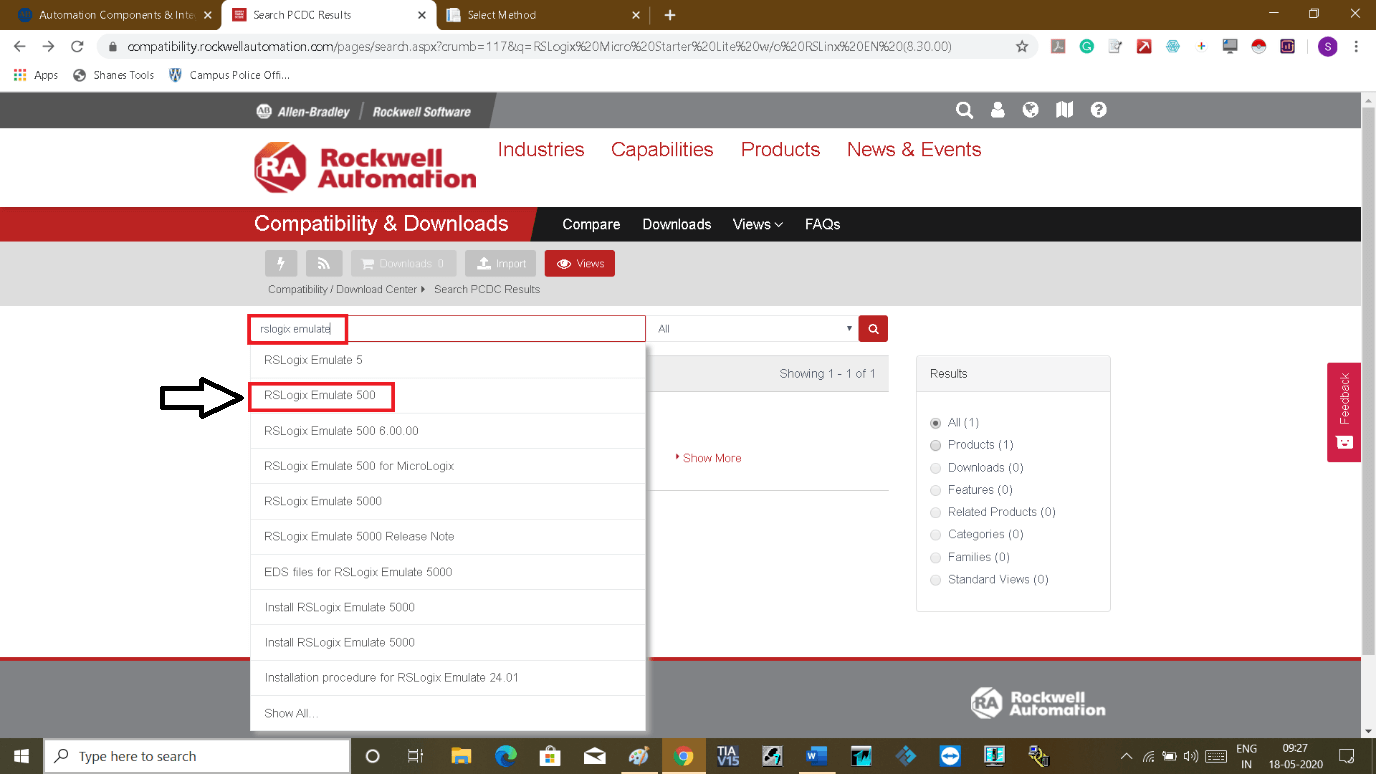 Step 12:
Select emulator as shown in the below window and click on "download".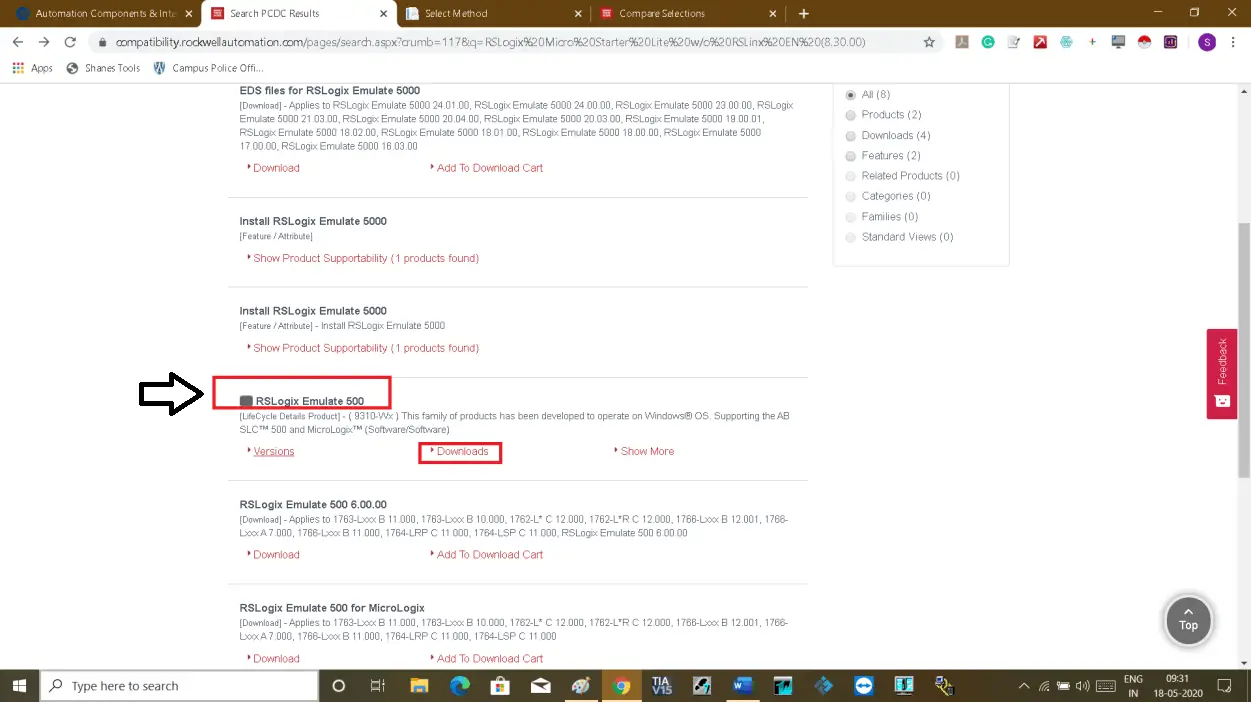 Step 13:
Click on download represent in a purple colour square. We have added rslogix micro and emulator in the download list. Rslinx which we already have downloaded.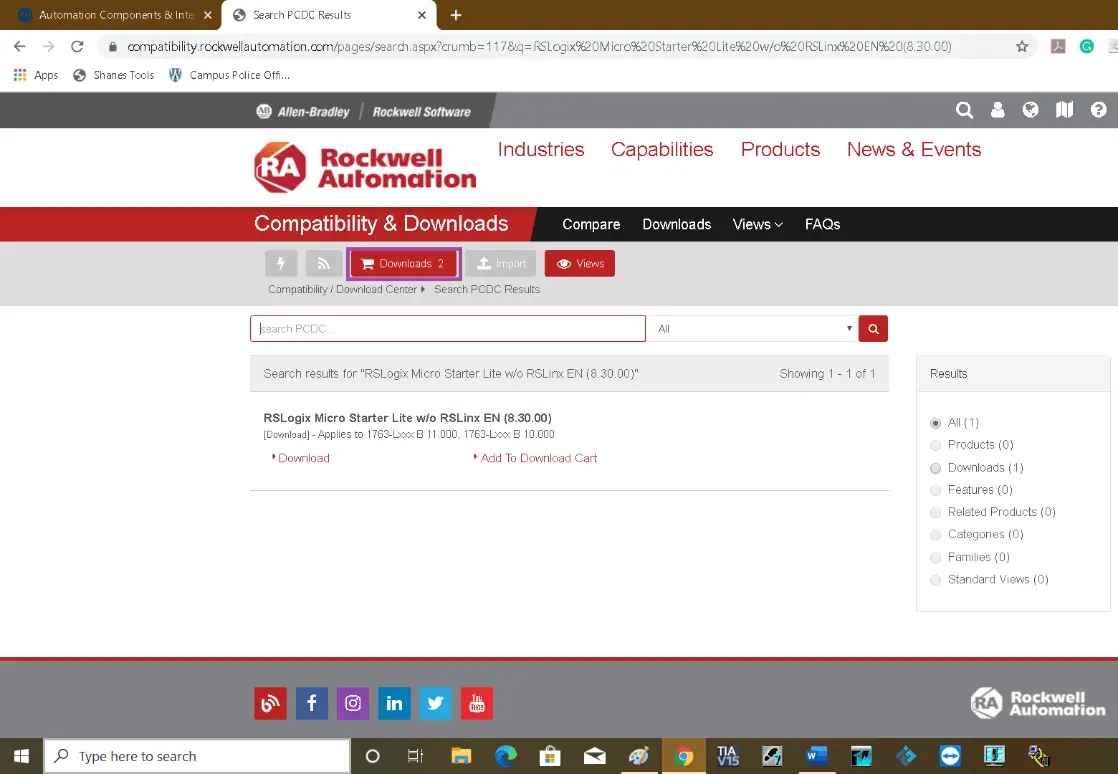 Step 14:
Click on "download now" to proceed.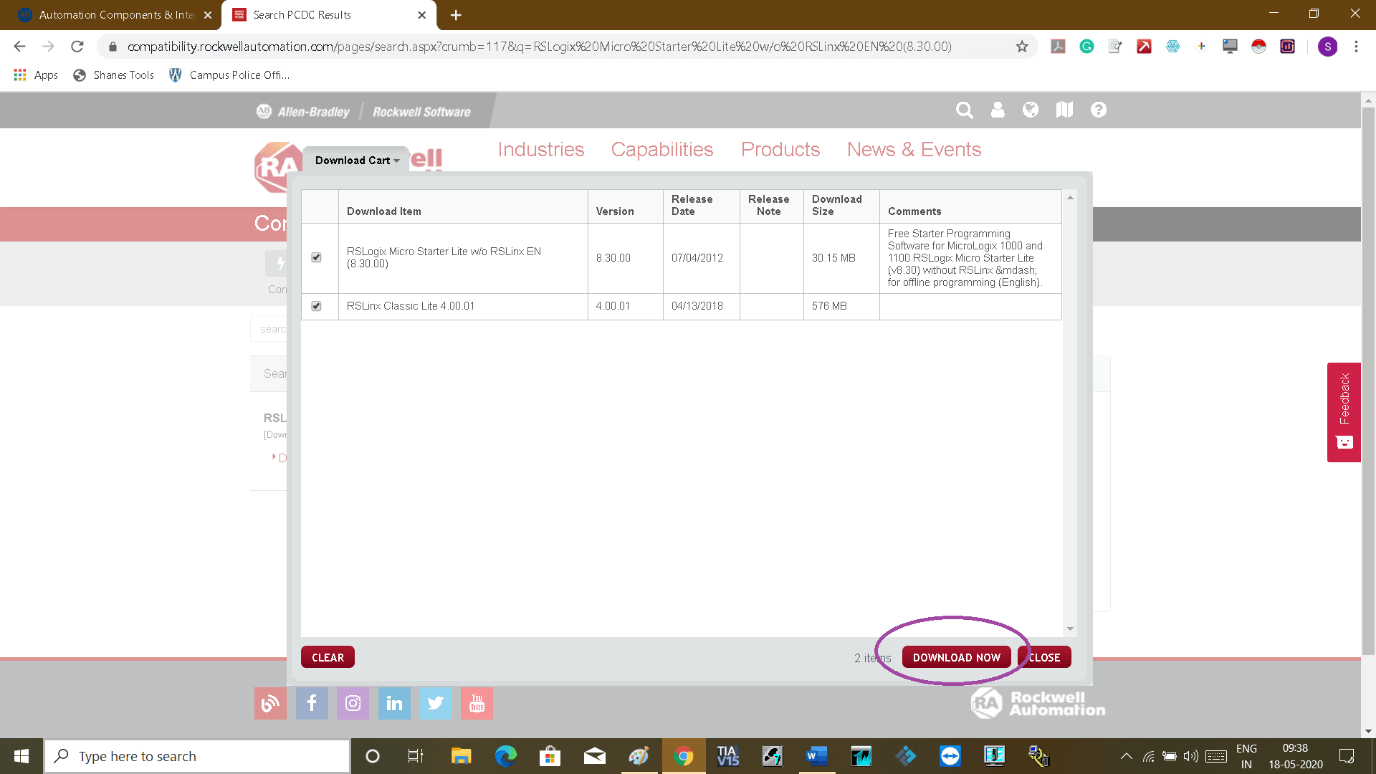 Step 15:
Click on "direct download". All 3 software are now selected and downloaded to our PC. Enjoy!!!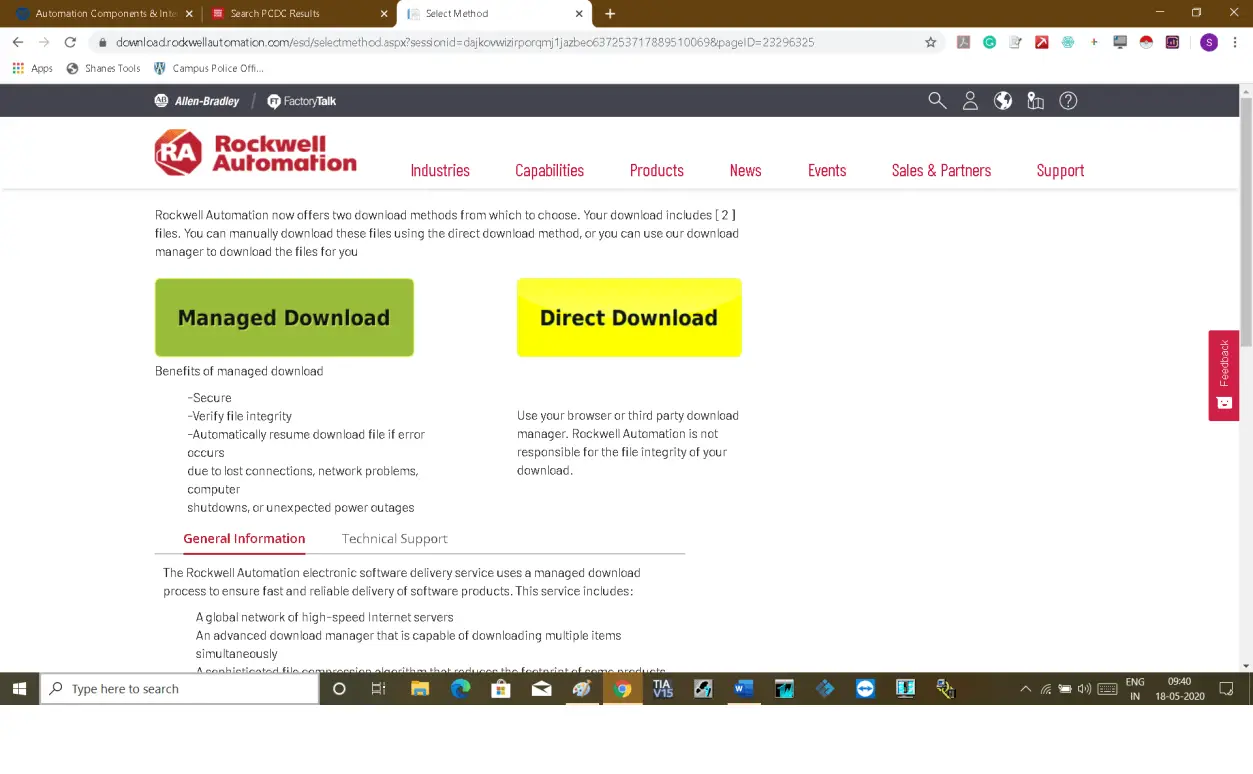 Author: Suhel Patel
If you liked this article, then please subscribe to our YouTube Channel for PLC and SCADA video tutorials.
You can also follow us on Facebook and Twitter to receive daily updates.
Read Next: