Design an efficient PLC ladder logic program that samples analog input (I:1.0) at the rate of 2Hz and outputs the average value to analog output O:1.0 once every two seconds.
PLC Analog Input Sampling Ladder Logic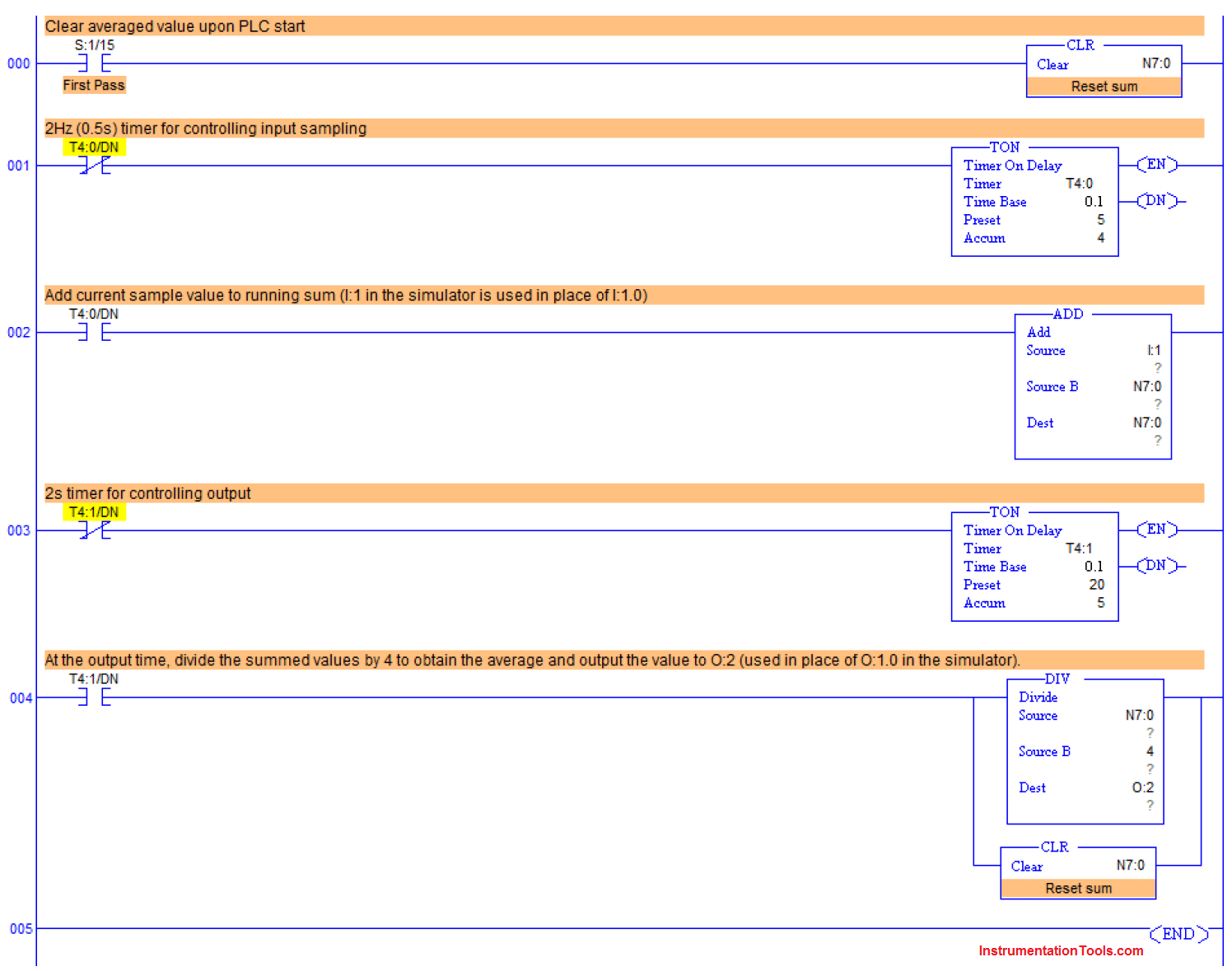 You can share the detailed explanation of above PLC ladder logic with comments section.
If you liked this article, then please subscribe to our YouTube Channel for PLC and SCADA video tutorials.
You can also follow us on Facebook and Twitter to receive daily updates.
Read Next:
Siemens PLC Maths Instructions
Two out of Three Logic Analogy