Instrumentation engineering root cause analysis (RCA) of control valves passing and they cause yearly 10 million rupees losses in a production plant.
| | |
| --- | --- |
| Article Type: | Root Cause Analysis (RCA) |
| Category: | Instrumentation |
| Equipment Type: | Control Valves |
| Author: | S. Raghava Chari |
Note: This root cause analysis (RCA) is from real-time scenarios that happened in industries during the tenure of two or three decades ago. These articles will help you to improve your troubleshooting skills and knowledge.
Passing Control Valves Cause Yearly Losses
The author during his review for improvements after the hectic commissioning problems was over the Table 1 listed 0.5% leak class double seat normally closed vents.
He estimated the control valves (CVs') leaks cost as Rs 20 million yearly (80s figures).
| | |
| --- | --- |
| Tag # | Normally closed RFG-Reformed Gas Vents |
| PCV 125 | RFG Waste heat boiler |
| PCV 126 | RFG CO2 absorber |
| PCV 127 | RFG Methanator |
| PCV 217 | Urea Plant Vapor NH3  Liq NH3 storage tank |
Table 1 Leaky Vent Control Valve Details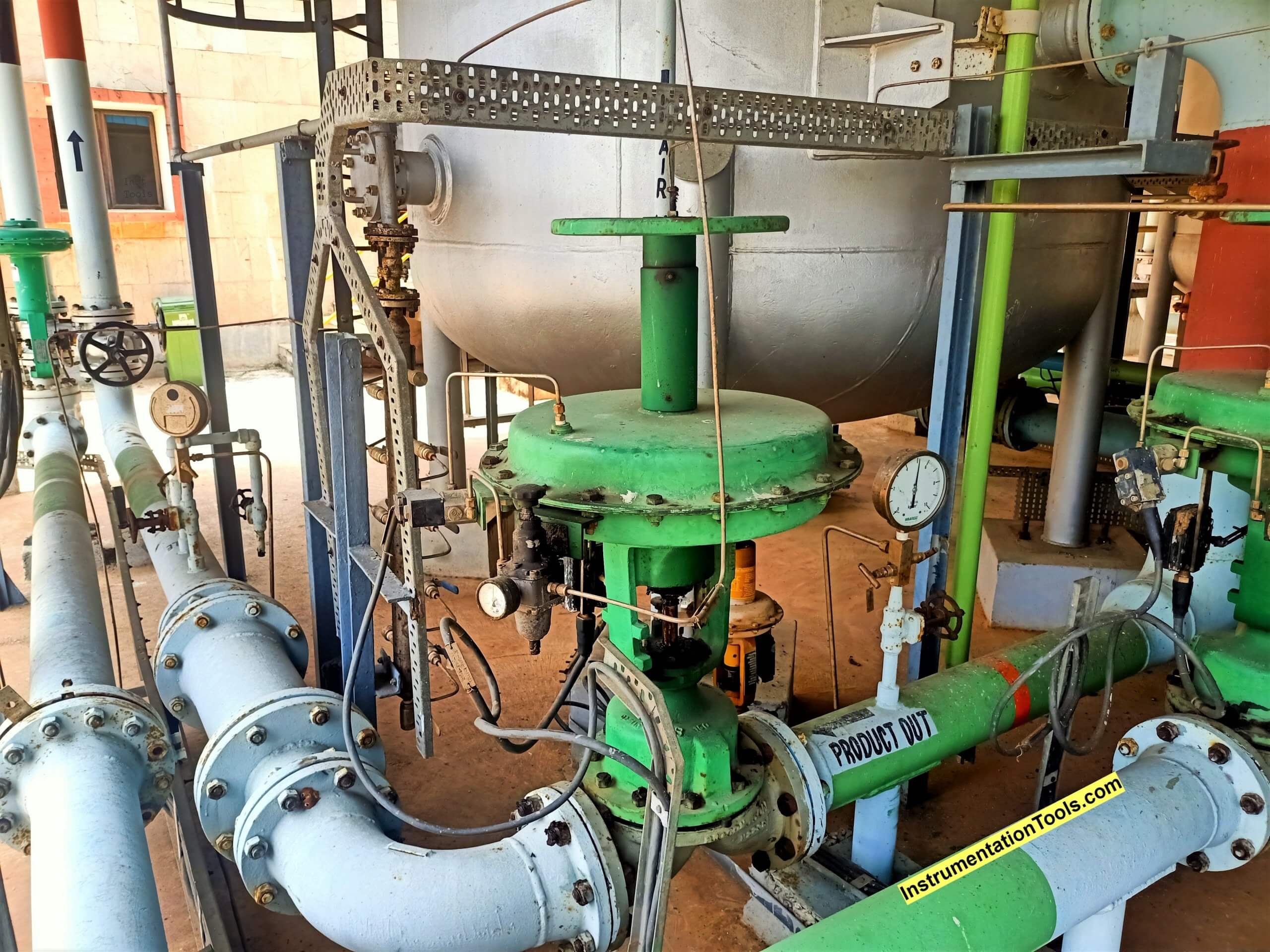 Author Solution
At his request, the vendor quoted 0.1% leak class balanced plug control valve body assemblies that would accept the existing actuators and valve body assembly + actuator for PCV 125.
The cost was hardly $ 2000; the stopped leak savings would pay that in few days. Yet the management stubbornly disapproved.
Finally, he won approval by:
His yearlong relentless persuasive efforts
Demonstrating testbench rotameter measured 1.5% leaks
Impressing the actual leak would be more because of the differential thermal expansion of the carbon steel bodies and SS 316 trim
Benefits
The technical services department confirmed an estimated Rs 100 million saved leak losses after fitting the new valve bodies + old/new actuator assemblies.
Author: S. Raghava Chari
Do you face any similar issues? Share with us through the below comments section.
If you liked this article, then please subscribe to our YouTube Channel for Instrumentation, Electrical, PLC, and SCADA video tutorials.
You can also follow us on Facebook and Twitter to receive daily updates.
Read Next: