Instrumentation engineering root cause analysis of erratic reading of H2 flow rotameter.
| | |
| --- | --- |
| Article Type: | Root Cause Analysis (RCA) |
| Category: | Instrumentation |
| Equipment Type: | Sensors |
| Author: | S. Raghava Chari |
Note: This root cause analysis (RCA) is from real-time scenarios that happened in industries during the tenure of two or three decades ago. These articles will help you to improve your troubleshooting skills and knowledge.
Flow Rotameter Problem
Erratic H2 flow rotameter readings prevented newly charged catalyst reduction and delayed Reformed Gas Production.
Instrument Crew's difficulties
The instrument crew complained about the pipe fitter's inability to make the ¾ pipe exactly vertical. Hence, stuck rotameter float and unreliable readings
Pipe fitters' woes
They too expressed the near impossibility of the slender ¾" pipeline 'rotameter plumb'. Even if they achieve it, it does not stay that way!
Author Solution
He told the Instrument crew to do the following: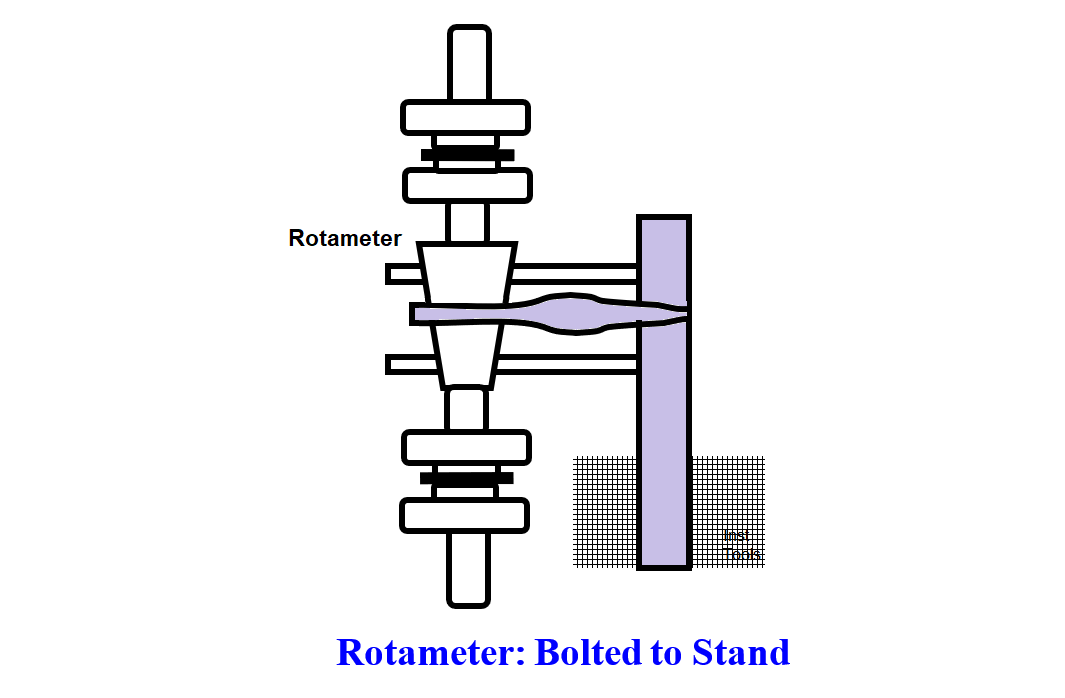 Workshop to make a 2" pipe stand to mount the rotameter using instrument engineer given sketch
Miscellaneous contractor to grout it vertically to the cement floor under instrument engineer supervision
Instrument crew to bolt the rotameter on the stand vertical and lock the fasteners with lock nuts
Pipe fitters to connect the pipe flanges to the rotameter strain free i.e. just by hand position the pipes to match the rota meter flanges
Problems vanished and reformer started smoothly.
Author: S. Raghava Chari
Do you face any similar issues? Share with us through the below comments section.
If you liked this article, then please subscribe to our YouTube Channel for Instrumentation, Electrical, PLC, and SCADA video tutorials.
You can also follow us on Facebook and Twitter to receive daily updates.
Read Next: