Instrumentation engineering root cause analysis (RCA) of unstable and drifting values of differential pressure transmitter problems.
| | |
| --- | --- |
| Article Type: | Root Cause Analysis (RCA) |
| Category: | Instrumentation |
| Equipment Type: | Transmitters |
| Author: | S. Raghava Chari |
Note: This root cause analysis (RCA) is from real-time scenarios that happened in industries during the tenure of two or three decades ago. These articles will help you to improve your troubleshooting skills and knowledge.
Drifting Values of Differential Pressure Transmitter
The instrument contractor just calibrated and installed the pneumatic DPTs at their location.
The author who joined the plant a few days ago only insisted at least 10% DPTs static pressure zero drift checked.
Note: DP transmitter is a pneumatic type transmitter that provides 3 to 15 psi output.
The crew does this test thus:
Open the 3 way manifold HP inlet Valve
Open the bypass valve
Close LP inlet valve
Connect a hydraulic oil pump to the manifold HP inlet valve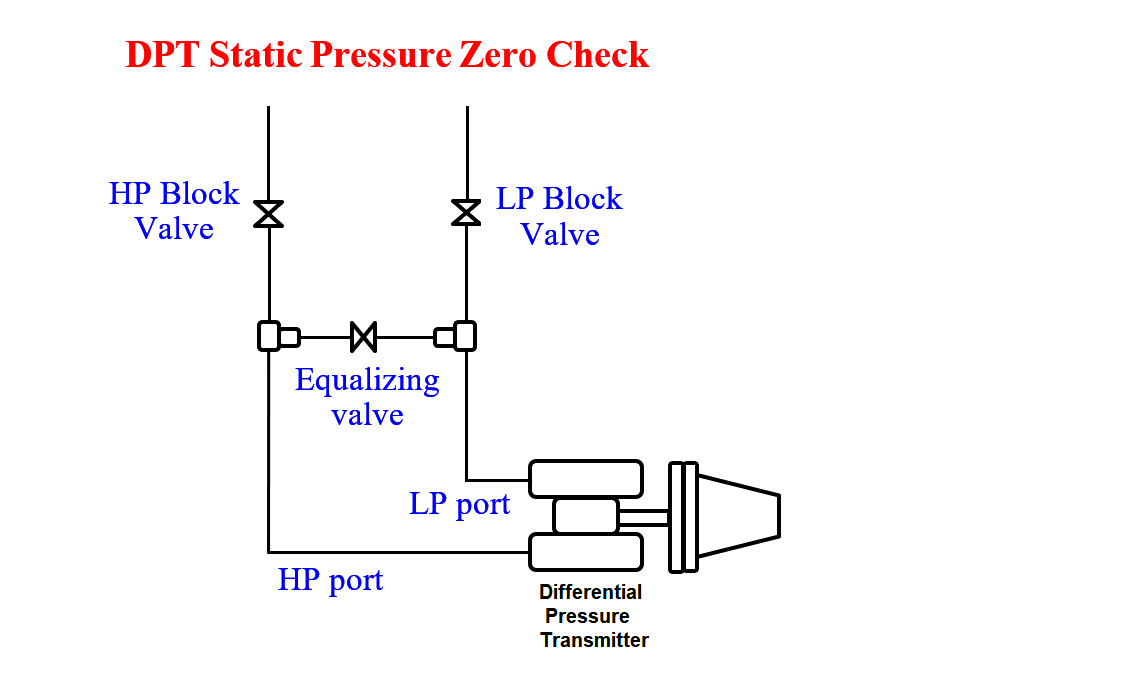 This test subjects the DPT's DP sensing capsule to 100 bars pressure i.e., zero differential pressure under the DPT's rated static pressure as if in service zero process flow conditions.
Under this condition, the DPT must output zero i.e., 3-psi. Hold the pressure for 5 minutes; the 3 psi output shall stay. Release the pressure and repeat the test ½ hour later. The DPT should output 3-psi.
But three tested DPTs failed the above test called the static zero test and revealed this brand DPTs poor manufacturing. Accepting the author's advice the plant rush procured other make DPTs, which passed the static drift check.
Thanks to this bold and timely step commissioning progressed as scheduled.
Author: S. Raghava Chari
Do you face any similar issues? Share with us through the below comments section.
If you liked this article, then please subscribe to our YouTube Channel for Instrumentation, Electrical, PLC, and SCADA video tutorials.
You can also follow us on Facebook and Twitter to receive daily updates.
Read Next: