Industrial automation is a very vast field in instrumentation and control engineering. Almost every industry today requires automation in it, to increase productivity, efficiency, and reliability.
Industrial Automation Solution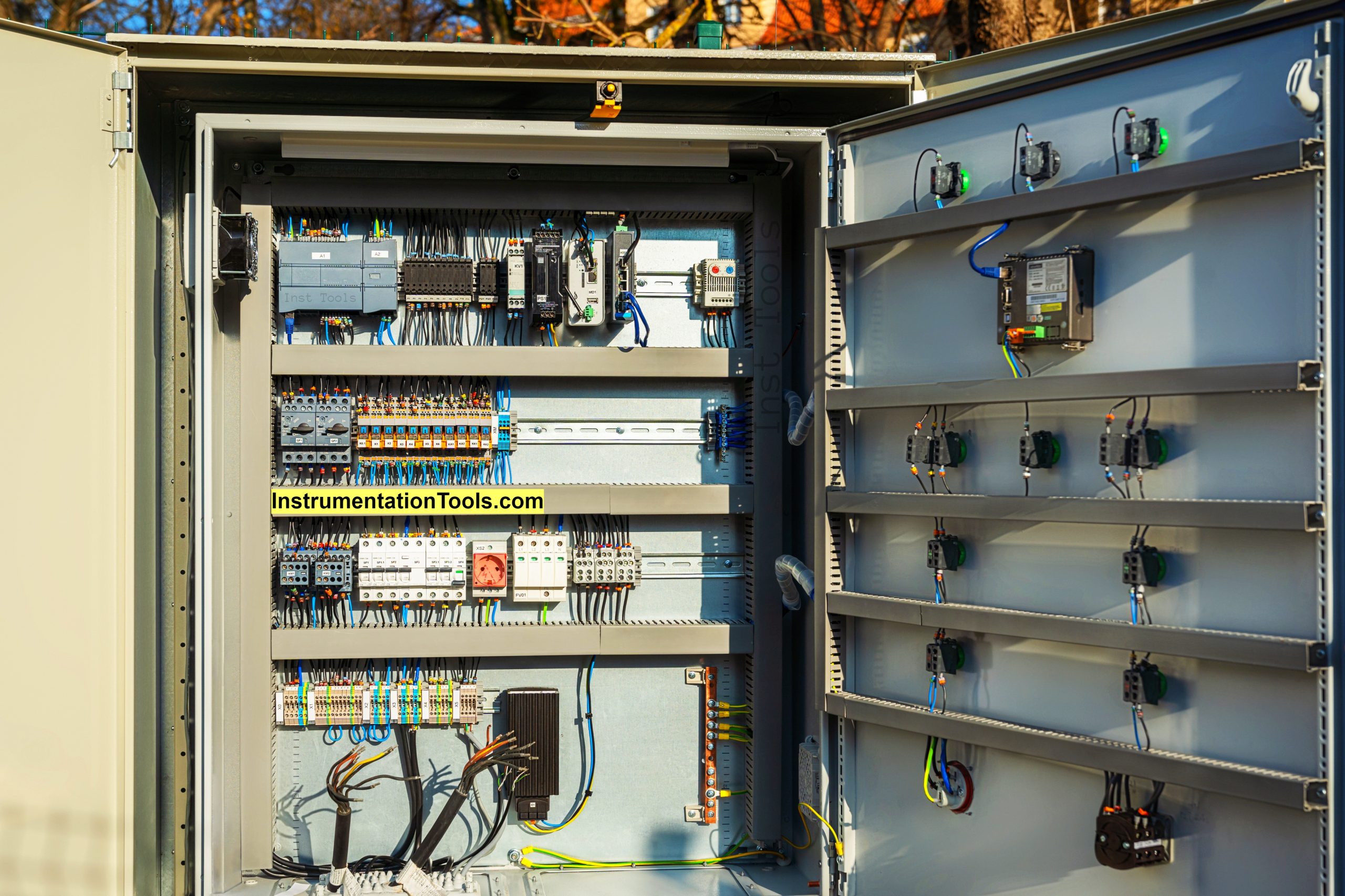 Any new company which invests a large chunk of finance into its business often thinks about how it can reduce its operating and manufacturing costs in the future. This burden can obviously be reduced by industrial automation.
But, we all know that such a large variety of automation solutions exist in the market, that it becomes very difficult to choose the correct one.
So, it is important that we select the right automation system so that we do not face any issues in execution and cost.
In this article, we will learn how to choose the right industrial automation solution for a business to build a new project.
Understanding what are the needs
You have a plant/industry running several processes and it is not necessary that each and every process require automation.
Some processes can be done manually with less manpower and attention, and some require full automation surveillance. It is good that we are able to identify which operations in a plant are repetitive, cumbersome, and continuously require attention. These operations should be covered under industrial automation.
Once we are able to identify the number of processes, you will then exactly get to know how much quantity of automation is required; which helps in choosing the appropriate automation solution according to these needs.
Understanding what are the features that can be provided by Solutions
If you are choosing an automation solution, you must know what the features that are provided by it are. Solutions vary from basic to advanced features.
If you understand each and every aspect of that feature properly, then you will be able to choose the proper solution required. They must be able to create proper integrity with the processes, reduce time, and must be able to work with unpredictable situations.
Choose IoT if you require very advanced automation
Automation in today's time is getting faster, smarter, and more reliable in operation. The latest system of automation running is the 4.0 version.
So, if you want to work with next-generation intelligent machines, artificial intelligence, cloud computing, MES, ERP, machine learning, and object recognition, then choose the advanced automation system which provides all the IoT features.
As your business is bigger and more vast in operation, these tools will constantly advance your operation and reduce your downtime.
Good Service Provider
Automation requires a high level of maintenance and knowledge to operate them. When you purchase an automation solution from a vendor, the thing does not end there only. The vendor must be available properly for support and maintenance whenever required.
So, choose the solution which has a very good record of service and support. Because, there are many in the world which sell a machine, but there are a few which provide good service after that.
You need to make sure, that the company will offer you qualitative ongoing service options available via the most convenient for your methods.
Cybersecurity
All the automation systems today are moving towards cybersecurity. This is because, as these systems are increasingly merging with network systems, high chances of hacking, vulnerability, cyber-attacks, and malware arise
Due to this, your complete system can fail. So, choose the solution which provides a detailed version of cybersecurity and protects your system against such attacks in the future.
High Performance
Automation is all about high-level programming. Once you commission your automation system, it must be able to run properly without any bugs and problems. Frequent issues can hamper your operation.
So, choose an automation solution by getting their reviews and how their system works properly after commissioning. This is also important because as an audit happens every year, bugs and problems observed can fail your audit and reduce your business.
Strong network support
The automation solution you are choosing must be able to integrate with many network protocols.
Because software inputs and outputs are increasingly moving toward the next level and they require network integration for communication. So, data transfer can happen more efficiently.
In this way, we understood how to choose the right automation solution for your business.
If you liked this article, then please subscribe to our YouTube Channel for Instrumentation, Electrical, PLC, and SCADA video tutorials.
You can also follow us on Facebook and Twitter to receive daily updates.
Read Next: