In this article, we will learn about the types of CPU communication port available on the Siemens PLC.
Communication is an essential part of any control system. Without communication field devices, network switches, HMI, PLC can't talk to each other.
CPU Communication Ports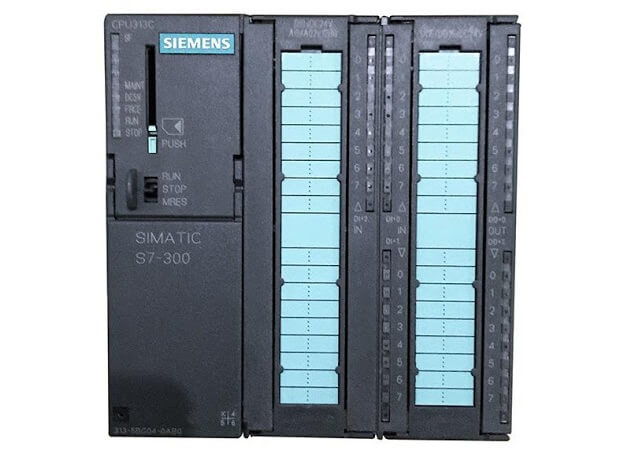 In the Siemens PLC, we have several types of ports are available to communicate with other devices.
Let's dig deeper to understand each type of communication port.
MPI (Multi-Point Interface)
MPI port is used RS-485 communication protocol.
We use the MPI port when we have to transfer an existing program to the PLC. We can achieve it by connecting it with a PC adapter.
You can connect CPU with an HMI; this way data can easily transfer to the HMI.
You can also connect with another automation facility.
DP (Decentralized Peripheral)
Another communication port looks the same as MPI as this also used RS-485 communication protocol.
DP port provides an even higher data transfer rate than an MPI port.
You can connect another automation facility like VFD, Interface module, etc.
Using the DP network one can transmit data remotely. For example, a distance from the field to the control room is far then instead of pulling wires all the way the field to control room, you can transfer all the I/Os to the field and can pull a single PROFIBUS-DP cable to communicate with the I/Os.
You can connect up to 128 devices on a single network.
PTP (Precision Time Protocol)
This port is used in the Modbus network.
If this port is available on CPU of PC then we can connect it with printer and barcode reader.
It is used to synchronize clocks throughout the network.
The accuracy of the clock in the microsecond range has made them suitable for the measurement and control systems.
ProfiNet/EtherNet
It uses RJ45 (Register Jack) network interface to communicate with other facilities.
It uses the IEEE 802.3 standard to communicate.
Provide a faster data transfer rate than the PROFIBUS-DP network.
You can connect it with an HMI from Laptop to transfer the data.
ProfiNet is used where data needs to transfer at a very higher rate like in motion control application.
Ethernet can be used in the normal application except for motion control.
I hope you may have a clear idea about ports are available on the CPU of Siemens PLC.
Still, doubts in mind? Then put your questions in the comment section.
Author: Suhel Patel
If you liked this article, then please subscribe to our YouTube Channel for PLC and SCADA video tutorials.
You can also follow us on Facebook and Twitter to receive daily updates.
Read Next: