A vortex flow meter works based on the principle of 'Karman vortex street' demonstrated in the below figure.
This principle essentially means that when an obstruction is placed in path of a flow, it can produce a series a vortices alternating from each side of the obstruction.The frequency of alternating of these vortices is proportional to the flow rate being obstructed.
Principle of Vortex Flowmeter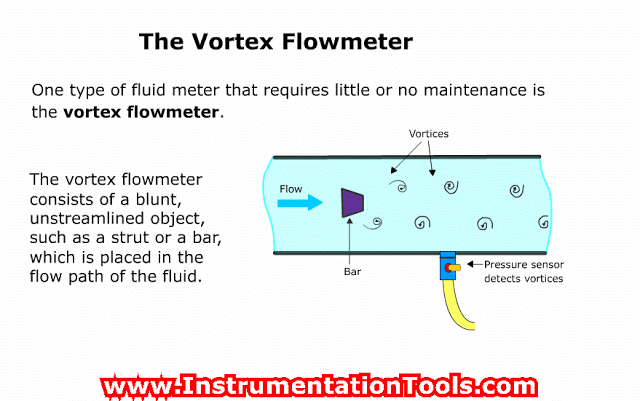 The vortex type flow meter uses a small rod called 'shredder bar' or 'bluff bar' to shred vortices and these vortices produced is directly proportional to flow rate. These vortices can be measured using a pressure sensor and it calculates proportional flow rate. In some applications different type of sensor may use in place of pressure sensor.
Articles You May Like :
Calibration of Vortex Flow Meter