In this article, we will learn the commissioning and testing procedure for a VFD (Variable Frequency Drive).
Various first-time engineers of industrial automation face a question on what to do when they are asked to test a VFD and it's working properly.
Well, it is obvious because every new task requires some set of rules and steps to follow for proper execution. So, the commissioning of a VFD is also a tedious task for a new engineer.
Table of contents
In this post, we will see some general guidelines regarding the commissioning of a VFD. Using these, any new engineer can easily test a VD and it's working afterward.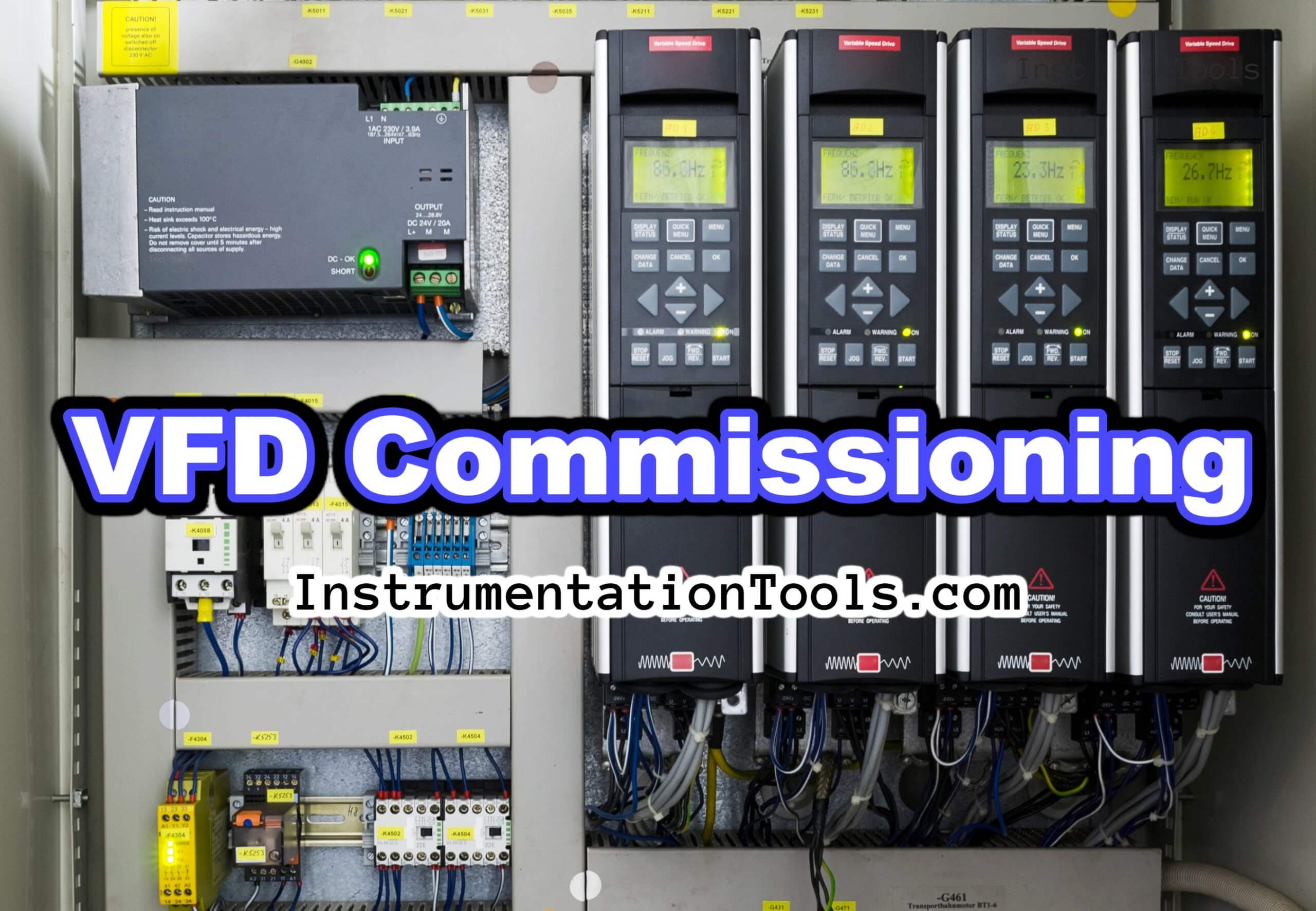 Importance of Proper VFD Commissioning
Before that, let us have a look at the below reasons for why it is important to properly commission a VFD.
Standard Guidelines for VFD
Before starting the commissioning, it is necessary that we follow some below-given standard guidelines for it.
VFD Commissioning and Testing
Now that you have verified all the pre-requisite conditions, do the following steps for commissioning:
In this way, we saw how to commission a VFD.
If you liked this article, then please subscribe to our YouTube Channel for Instrumentation, Electrical, PLC, and SCADA video tutorials.
You can also follow us on Facebook and Twitter to receive daily updates.
Read Next: