Instrumentation engineering root cause analysis of turbine flow meter (TFM) field calibration in a urea plant.
| | |
| --- | --- |
| Article Type: | Root Cause Analysis (RCA) |
| Category: | Instrumentation |
| Equipment Type: | Sensors |
| Author: | S. Raghava Chari |
Note: This root cause analysis (RCA) is from real-time scenarios that happened in industries during the tenure of two or three decades ago. These articles will help you to improve your troubleshooting skills and knowledge.
Turbine Flow Meter (TFM) Problem
The US Process Licensor (UPL) insisted to calibrate the liquid NH3 flow through the turbine flow meter (TFM) before the urea plant guarantee test.
He turned a deaf ear to the author's explanation that field calibration is rare and impractical; users trust the manufacturer calibration, which is stable over long periods.
Also Read: Turbine Flow Meter Calibration Procedure
Author solution
He connected a fire hydrant with a fire hose to the turbine flow meter (TFM) inlet, collected the TFM exiting the water in a chassis-mounted tanker that haul 25000 kg Phosphoric acid from the port to the plant (below figure), and weighed the empty and water-filled tanker.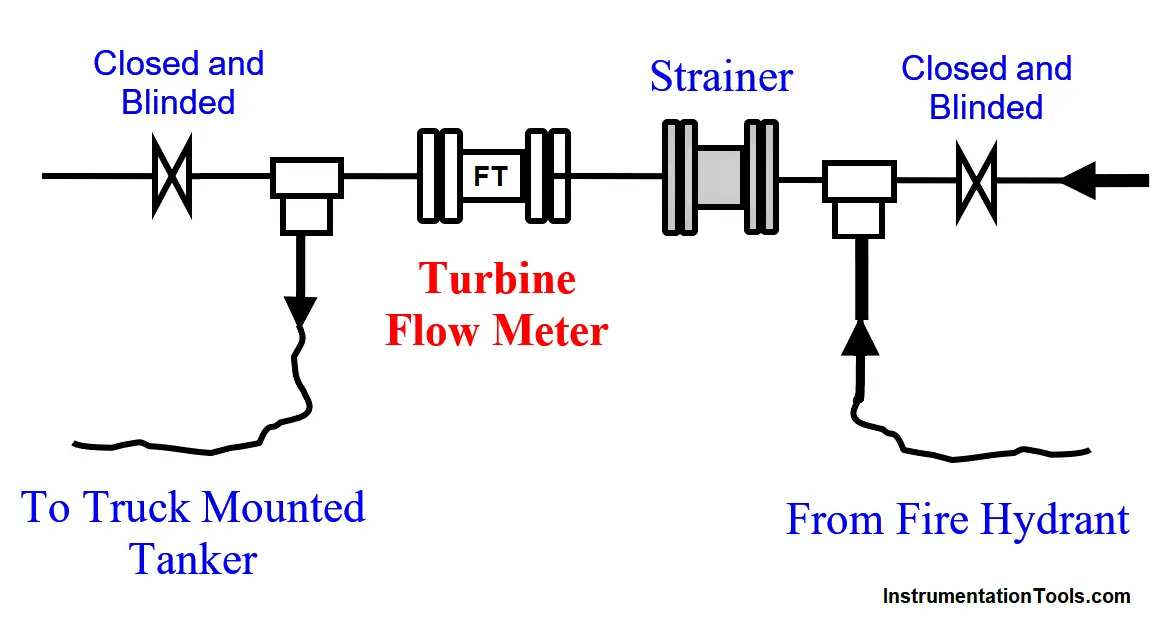 The instrument crew set the TFM read-out counter's scalar switches each count for 50 Kg Water flows the least the readout permits to maximize reading accuracy.
The TFM integrator read flow quantities at 33%, 66%, and 100% of max TFM flow rates differed from weighed quantities by 0.1% only against the
The turbine flow meters (TFM's) guaranteed 0.25% uncertainties. The instrument crew calibrated and found the road weigh scale that weighed the tanker was 0.02% accurate against the guaranteed 0.046% i.e. around 6 times more accurate than the TM guaranteed accuracies.
Benefits Realized
Realized benefits are:
The satisfied process licensor completed the guarantee test,
The guarantee test identified 5% higher than guaranteed specific ammonia consumption per ton of urea.
The licensor root cause analyzed and corrected the deficiencies
The repeat guarantee test shown ammonia specific consumption was acceptable
The vendor got his final payment and left
The correct ammonia specific consumptions benefit the plant too forever.
Author: S. Raghava Chari
Do you face any similar issues? Share with us through the below comments section.
If you liked this article, then please subscribe to our YouTube Channel for Instrumentation, Electrical, PLC, and SCADA video tutorials.
You can also follow us on Facebook and Twitter to receive daily updates.
Read Next: