Electrical engineering root cause analysis (RCA) related to replace failed motors quickly and easily
| | |
| --- | --- |
| Article Type: | Root Cause Analysis (RCA) |
| Category: | Electrical |
| Equipment Type: | Bus ducts, Switchgear, Transformers, |
| Author: | S. Raghava Chari |
Note: This root cause analysis (RCA) is from real-time scenarios that happened in industries during the tenure of two or three decades ago. These articles will help you to improve your troubleshooting skills and knowledge.
Replace Failed Motors Problem
Before the author has taken winding life-prolonging steps ear, windings burnouts were frequent.
Often crew had to fit available international smaller size motors in place the old larger frame size motors.
The crews took long 1 to 1½ shifts time and needed hot work permits often for spare motors fitting.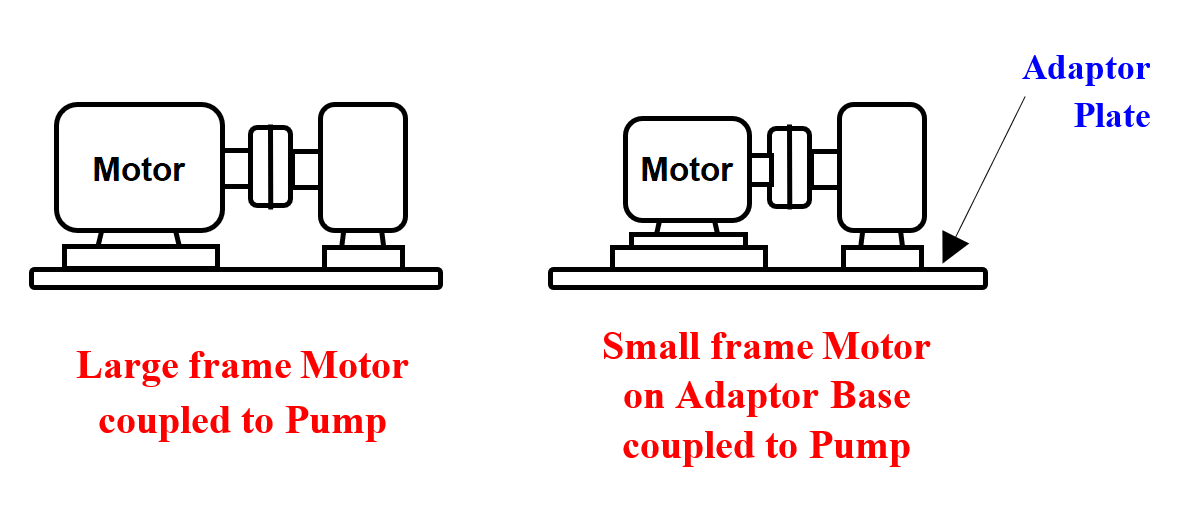 Author Solution
The author suggested method is: Make (hLFM – hSFM-1) mm thick adapter plate (AP; right-figure) with large motor footprint and bolt it after removing large flame size Motor (LFM).
Position the coupling half-mounted SFM on AP and bolt the coupling halves lose. Centerpunch mark SFM foot bolting holes on AP. Take the SFM out and drill holes for the bolts.
Position the Align SFM to pump and bolt the coupling halves and SFM to AP. Putting back the repaired LFM is also easy and quick as the base plate is intact. This is indeed a time and effort saver and production booster.
Author: S. Raghava Chari
Do you face any similar issues? Share with us through the below comments section.
If you liked this article, then please subscribe to our YouTube Channel for Instrumentation, Electrical, PLC, and SCADA video tutorials.
You can also follow us on Facebook and Twitter to receive daily updates.
Read Next: