Root Cause Analysis (RCA): Many Bucket Elevator Wrecks rob crew morale.
| | |
| --- | --- |
| Article Type: | Root Cause Analysis (RCA) |
| Category: | Mechanical |
| Equipment Type: | Pipelines and Miscellaneous Problems |
| Author: | S. Raghava Chari |
Note: This root cause analysis (RCA) is from real-time scenarios that happened in industries during the tenure of two or three decades ago. These articles will help you to improve your troubleshooting skills and knowledge.
Bucket Elevator Wrecks
The obvious root cause was Drive Sprocket Shaft extension mounted improvised and inadequate RRPs did not stop chain reverse rotation on intentional or failed power elevator stops.
The Author Root Cause Analysis identified the improvised RRP inadequacy's below listed causes:
The sprocket shaft dia is 250 mm; but the shop's machine could make a RRP for a 100 mm shaft only
Hence, both the shop made RRP and its shaft inserted in a square hole cut in the 250 dia sprocket shaft were inadequate; hence the shaft extension often bent attempting RR preventions
Harsh plant environs contaminating the exposed lubricating grease accelerated the failures
Author Solution
He studied Gearbox (GB) makers' catalogs and learnt of professionally designed and built GB inside fitted RRPs. They furnish retrofit RRPs too at slight extra cost. Formerly GB high-speed shafts fitted RRPs failed.
Without a Root Cause Analysis they discarded GB fitted RRPs. To satisfy their wishes, the author tried an GB intermediate speed shaft driven RRP.
Its success made the plant fit GB IS driven RRPs for all elevators.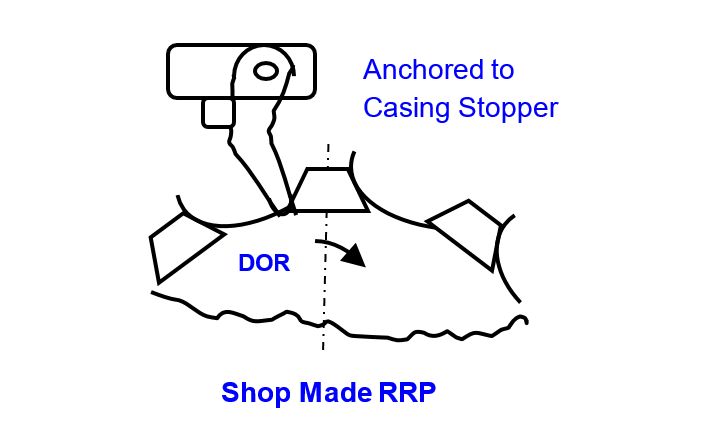 Eliminate Elevator Chain Wrecks
Substituted RRPs excellent features
The below listed excellent features eliminate the elevator chain wrecks long shutdowns forever:  
By design and manufacture their torque ratings meet plant needs
Dust and water tight enclosure protects the RRP from the plant's corrosive and dusty environs
Copious uncontaminated oil supply besides lubrication cools the RRP also
The improvised grease lubricated RRP lacked this feature
Vanished elevator wrecks delighted all.
Author: S. Raghava Chari
Do you face any similar issues? Share with us through the below comments section.
If you liked this article, then please subscribe to our YouTube Channel for Instrumentation, Electrical, PLC, and SCADA video tutorials.
You can also follow us on Facebook and Twitter to receive daily updates.
Read Next:
The author shared the problems developed during commissioning and the author's 17 years' service in a South Indian Ammonia, Urea, and NPK complex fertilizers plant.