In this article, you will learn how to select the right SCADA software for the new PLC project and their important criteria factors.
You are working on an industrial automation project and you will surely require a SCADA for that. Many times, we get confused as to what is the right SCADA that needs to be chosen for an application.
Because there are many factors involved and ignoring even any one of them will surely cause a hurdle in the performance.
How to Select a SCADA?
You have set your machine mechanically and electrically; but if you have chosen the wrong SCADA for the same, then the design is of no use.
So, it is important to select the right SCADA for the application, and for that, it is necessary to understand the various criteria involved in it.
Let us have a look at the factors involved in selecting a SCADA.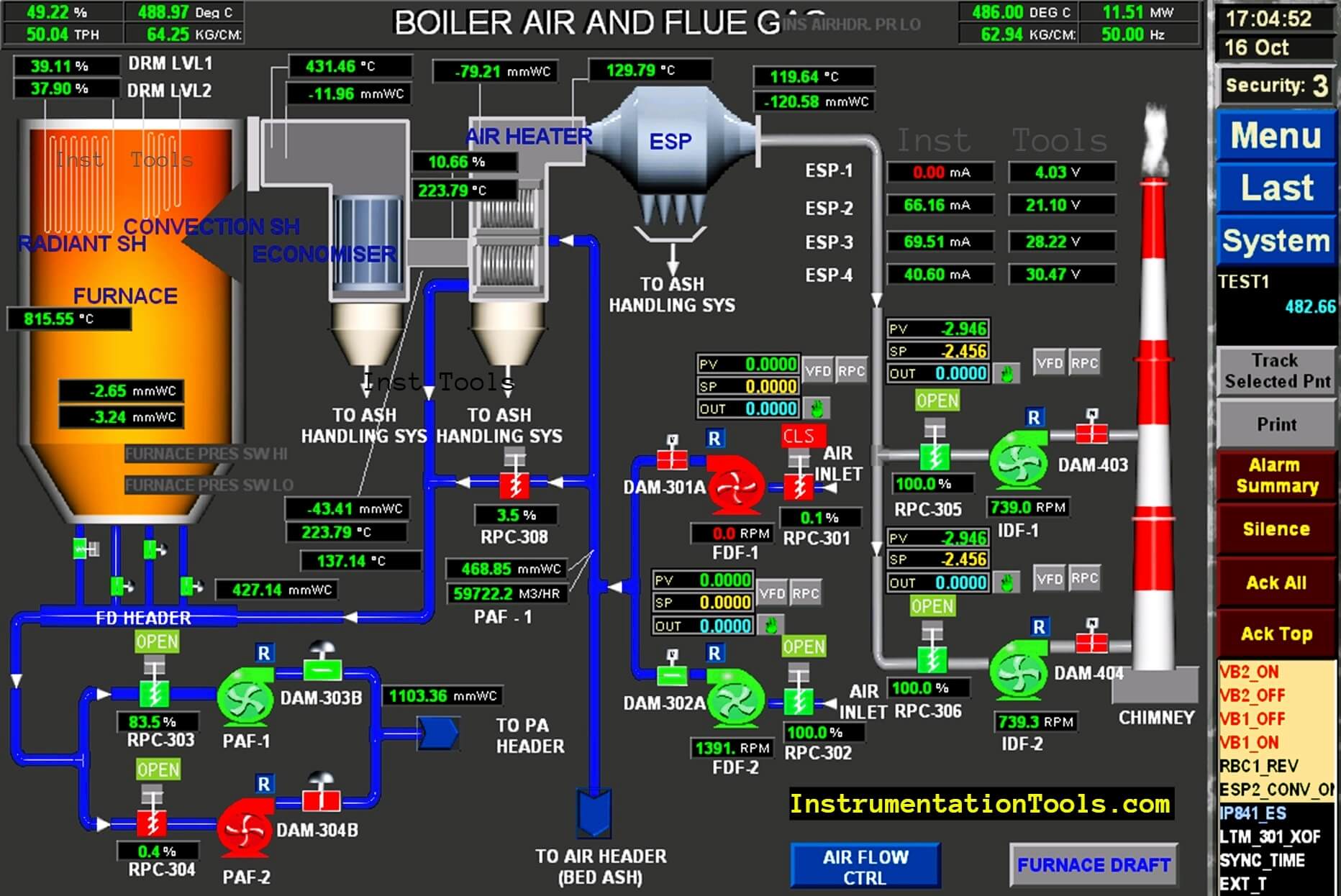 Number of Tags
SCADA pricing is based on the number of tags that you will use in your control system.
If you have a rough idea of how much tags will be consumed based on PLC IO's, set parameters, operating parameters, buttons, alarms, reports, audit trail, trends, user management, and screen animation, then choose a SCADA software which has the number of tags at least 20% – 30% higher than the total counts you have calculated.
Alarm Configuration
There are a number of alarm configurations available in various SCADA software.
Depending on your requirement, confirm with the SCADA vendor first whether your required configuration is available or not.
Screen Resolution
SCADA is all about graphics. And if you know the maximum resolution of the PC / IPC that you will install SCADA in; you have to then see whether the SCADA software that you are selecting has the option for that resolution or not.  
Report Configuration
There are a number of report configurations available in various SCADA software.
Depending on your requirement, confirm with the SCADA vendor first whether your required configuration is available or not.
21CFR Compliance
Nowadays, most customers ask for 21CFR part compliance to cater to food and drugs administration protocols; for maintaining quality and safety.
So, before selecting the software, ensure that all the required features of 21CFR will be available in the software or not.
Application Requirements
If the application demands some special type of scripting and the SCADA has dedicated scripts for that, then choose that one.
This will make programming easier, as well as cater to your specific demands in running the machine.
Data Communication
Select the software that allows a variety of data communication protocols with many third-party vendors.
As networking and data sharing is a prominent features of SCADA, choose the one which allows optimized data communication and sharing.
Vendor Support
The SCADA that you are using must be ensured that its manufacturer has a large customer support base, proper pricing, and a strong technical team to support the challenges.
Security
Intrusions and cyber-attacks from other internet sources are vulnerable and dangerous to the system.
So ensure that the software you choose has a large variety of security features to tackle this problem.
Because, as SCADA handles a large amount of data, vulnerability to such attacks can endanger the system security and in the worst case, even personnel life.
Redundancy Configuration
If you have the requirement of connecting multiple SCADA servers and clients of the same software and communicating with each other, then see whether the required redundancy configuration is possible in the software or not.
Conclusion
These are the general criteria for selecting a SCADA. In this way, we saw some standards which must be taken care of before choosing a SCADA.
If you liked this article, then please subscribe to our YouTube Channel for Electrical, Electronics, Instrumentation, PLC, and SCADA video tutorials.
You can also follow us on Facebook and Twitter to receive daily updates.
Read Next: