The important features of SCADA are the following :
1. Alarm Handling
2. Trend Curves Patterns
3. Data Access and Retrieval
4. Computer Networking and Processing
Alarms Handling
Alarm handling consists essentially of time stamped alarms to 1 millisecond precision. Single network acknowledgment and control of alarms with Sharing and Displaying of Alarms to all clients in chronological order.
It performs Dynamic allocation of alarm pages and keeps track of deviation and rate of change monitoring for analog alarms. It has the option of Historical alarm and event logging. It is capable of performing On-line alarm disable and threshold modification with the option of preparing Event-triggered alarms and Alarm-triggered reports
Trends
Trend curves and patterns consists of Trend zooming and display of data. It performs Export and Archiving of historical trend data with Event based trends for Short and long term trend display. It has the option of On-line change of time-base and retrieval of archived historical trend data.
Real Time access and archiving and database Management.
Real time access and data retrieval consists of Direct, real-time access to data by any network user as well as Third-party access to real-time data. It has Network compatibility for read, write and exec to all I/O device points. Support for Direct SQL commands or high level reporting
Computer Networking and processing
Computer Networking and processing aspect of supports all compatible networks and protocols. It has Centralized alarm, trend and report processing – data available from anywhere in the network and Dual networks for full LAN redundancy. Open architecture design with Real-time multitasking are important features with Client/server fully supported with Distributed project updates and Concurrent support of multiple display nodes.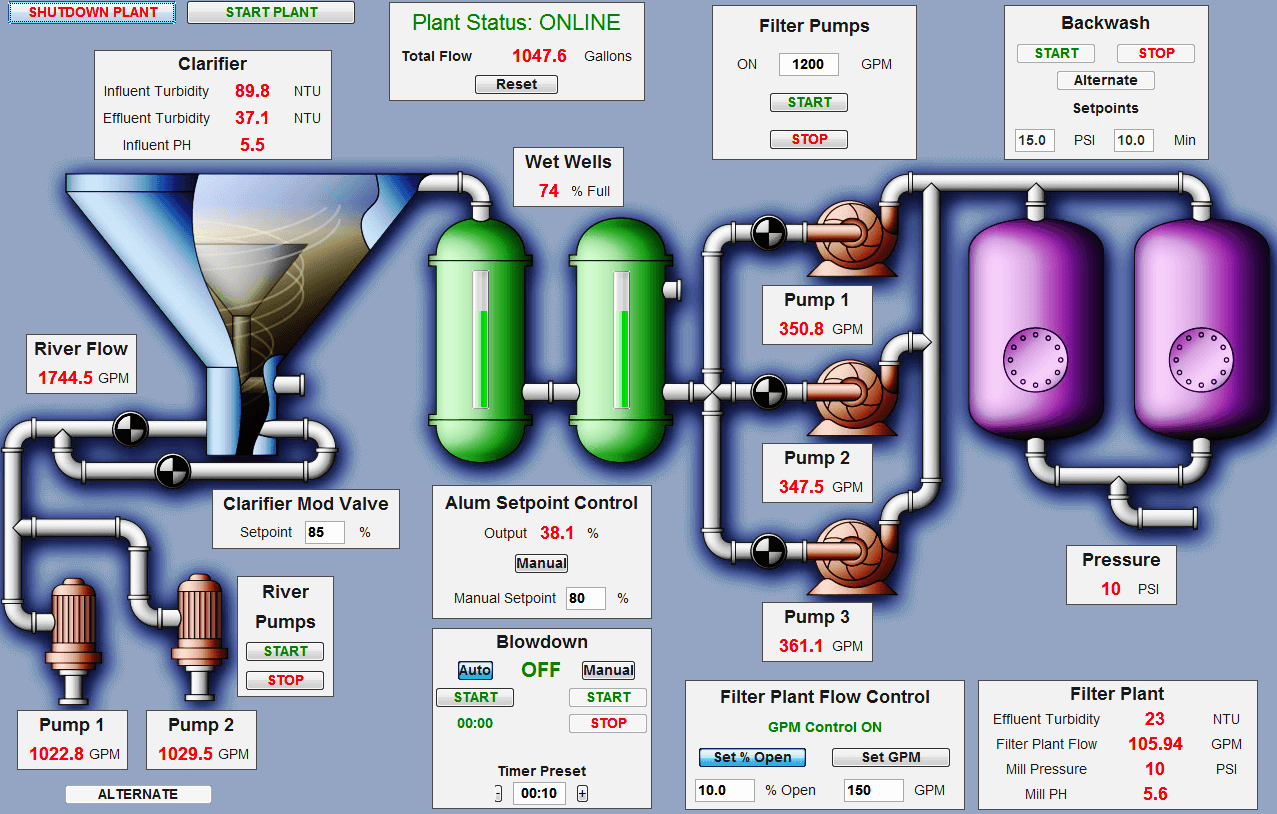 Benefits of SCADA System
Increased life of the equipment being used by through immediate knowledge of system performance.
Reduced labor costs required for troubleshooting or service.
Increased compliance with regulatory agencies through automated report generating.
No requirement of large capital investment.
Many automation companies are using the SCADA to provide access to real-time data display, alarming, trending, and reporting from remote equipment.
It gives the flexibility to choose equipment and systems based on performance rather than compatibility with installed base.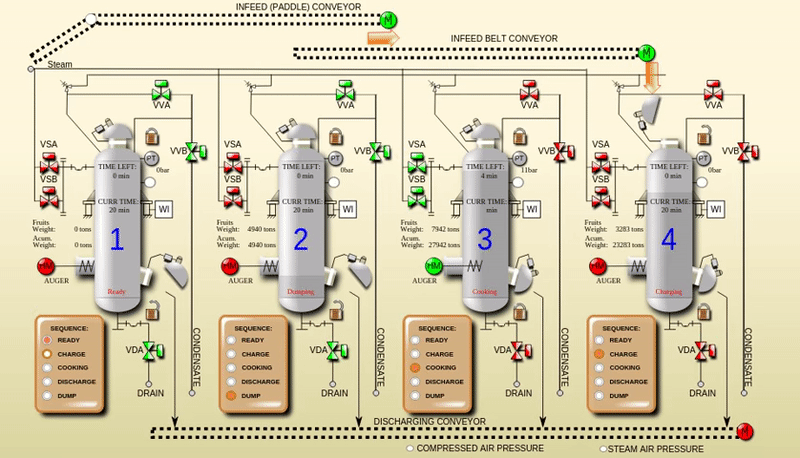 SCADA are used to collect, monitor, maintenance and control industrial processes, Building management systems, water systems, and also other processes.
Advantages of SCADA
Monitor from a remote location 24/7
Reduce costs – normally associated with man-power
Having a reliable automated system working 24/7
Logging of data
If well designed, a user friendly interface
MORE…
Visualize whole process of factory or machine which makes easy for operators.
Log Data Events
Log Alarms
Visualize and Log Trends of analog/Digitals signals.
Communications with third party software
Click-click/Touch operations of start/stop of machines.
Easy to see /change variables of machines/process.
SCADA is an industrial software it is user-friendly front-end to a control system, that easily communicate with PLCs .
SCADA software's are very useful to monitor and analysis of historical as well as new data. It allow remote monitoring and controlling of various plant operations in real time basis.
SCADA systems are generally used in automation industries along with PLCs.
Major functions of SCADA system are:
Supervision or monitoring
Controlling.
Data acquisition
Communication with PLC.
Data presentation.
Some Examples of SCADA softwares used in various companies
Wonderware (InTouch),
Allen Bradely (RS View)
Citect (CitectSCADA 5.42)
Some Examples of companies using SCADA System are;
Food and beverage
Manufacturing
Transportation
Telecom
Water and waste water
Oil and gas etc.
If you liked this article, then please subscribe to our YouTube Channel for PLC and SCADA video tutorials.
You can also follow us on Facebook and Twitter to receive daily updates.
Read Next: