Instrumentation engineering root cause analysis of choked control valve with whisper trim cage.
| | |
| --- | --- |
| Article Type: | Root Cause Analysis (RCA) |
| Category: | Instrumentation |
| Equipment Type: | Control Valve |
| Author: | S. Raghava Chari |
Note: This root cause analysis (RCA) is from real-time scenarios that happened in industries during the tenure of two or three decades ago. These articles will help you to improve your troubleshooting skills and knowledge.
Choked Control Valve with Whisper Trim Cage
Usually producing > 1600 T/d a Saudi 1500 T/d NH3 plant could not produce > 1450 T/d. The operations engineer called the author to resolve this problem.
The author found 7% less than the setpoint flow even with 100% open flow control valve (FCV) suggested choked control valve (CV).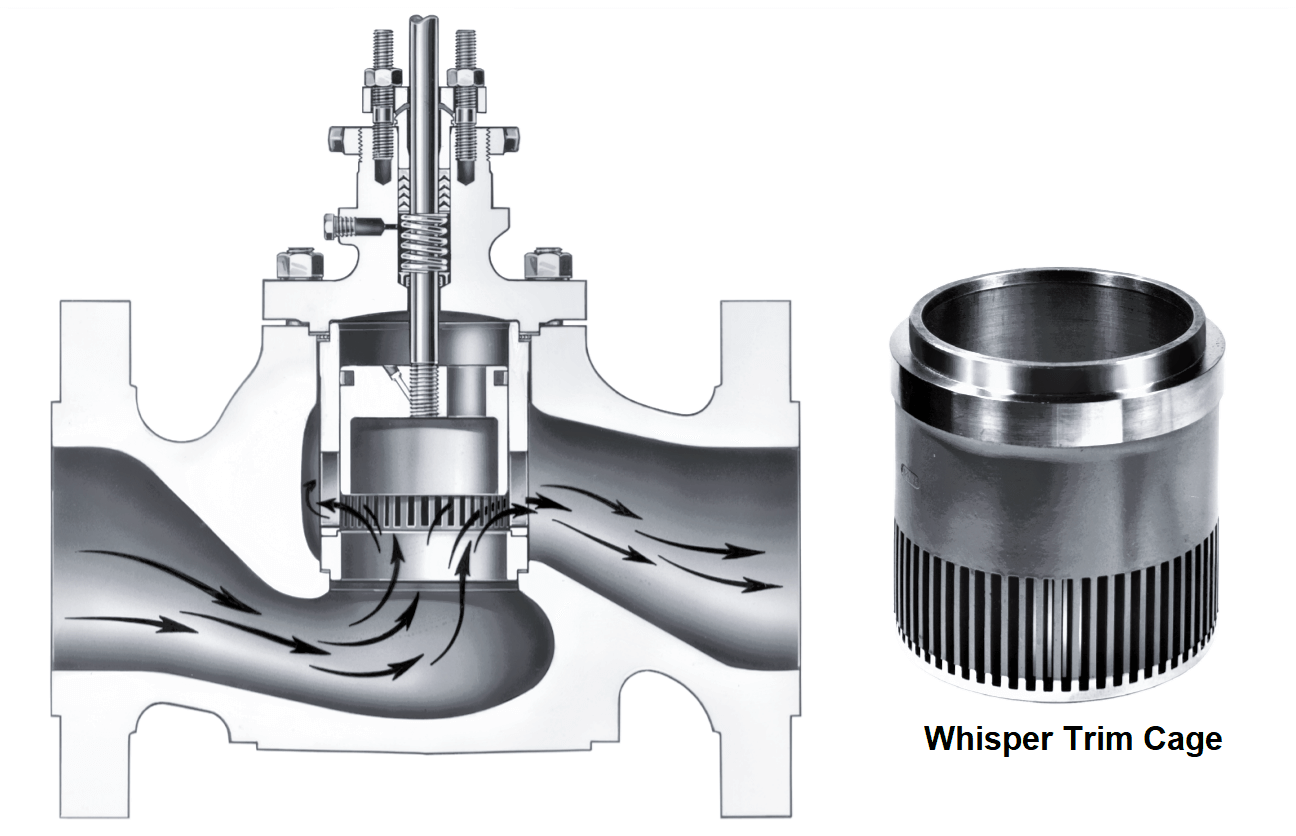 The valve nameplate told whisper trim cage – cage with numerous 2-mm holes drilled – fitted CV. The NG carried over tarry matter choking the holes during the two years of > 1600T/d NH3 production is easy. Fortunately, this CV had rare block and bypass valves.
The author asked the operation superintendent to transfer the NG flow control to the bypass valve, close the block valves, drain the control valve (CV) and hand it over to him for disassemble, remove the cage, and de-choke it.
Neither the superintendent nor the operation engineers ever used to automatic controls and never to manual hesitated. The author encouraged and directed an operator took control on bypass, isolated the CV, drained and handed over for dissemble.
An instrument technician removed the air connection to the diaphragm, applied air pressure through a regulator and flexible tubing to hold the valve 30% open. Then he unbolted, put the bonnet and actuator assembly on the floor, and released the actuator air pressure.
The taken-out of the valve body cage holes were so fouled up that one wondered how gas ever passed through those. The lab tried various solvents; the fouled cage two days soak in promising solution dissolved the gummy matter plugging the holes.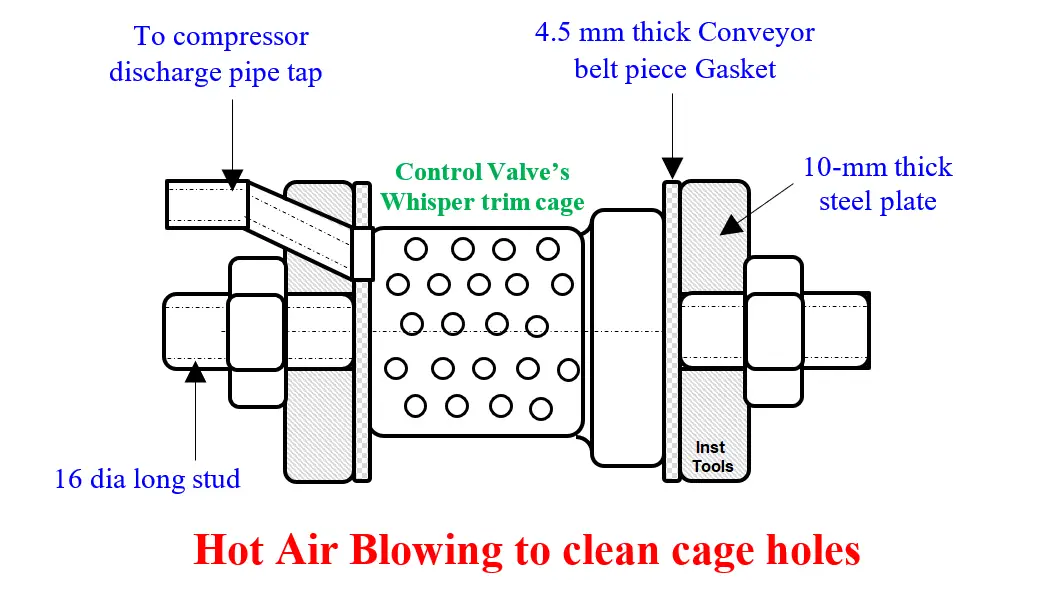 Finally, 6-bars pressure 150o C air tapped from the plant air compressor (above figure) blowing cleaned the holes metal shine. The author recorded the valve cage cleanings as a turnaround (TA) job.
The cleaned cage fitted control valve put on automatic provided enough NG flow at 65% opening for 1650 T/d ammonia production.
Thanks to the proactive cage cleanings at each plant turnaround, NH3 production continued at the usual >1600 T/d uninterrupted.
Author: S. Raghava Chari
Do you face any similar issues? Share with us through the below comments section.
If you liked this article, then please subscribe to our YouTube Channel for Instrumentation, Electrical, PLC, and SCADA video tutorials.
You can also follow us on Facebook and Twitter to receive daily updates.
Read Next: