Instrumentation engineering root cause analysis of unreliable ammonia flow transmitter reading and problems.
| | |
| --- | --- |
| Article Type: | Root Cause Analysis (RCA) |
| Category: | Instrumentation |
| Equipment Type: | Sensors |
| Author: | S. Raghava Chari |
Note: This root cause analysis (RCA) is from real-time scenarios that happened in industries during the tenure of two or three decades ago. These articles will help you to improve your troubleshooting skills and knowledge.
Unreliable Ammonia Flow Transmitter Reading
6 Nos. of orifice and DPT flow meters measuring around 3-bars; near 00 C liquid ammonia read erratically. Reliable and accurate flow metering would improve NPK fertilizer production and quality
The Author solution: The process licensor disregarded the author guessed root cause (RC): the stagnating liquid ammonia at 3-bars pressure of 1000 C boiling point boils in the orifice to differential pressure transmitter (DPT) leads; hence, the erratic flow readings. After failed attempts of leads shortening, he suggested buying seal-type DPTs.
The seal instruments' problems plagued the author rejected it; proposed installing Target Flow Transmitters (TFT, below figure), which requires no process leads would perform reliably.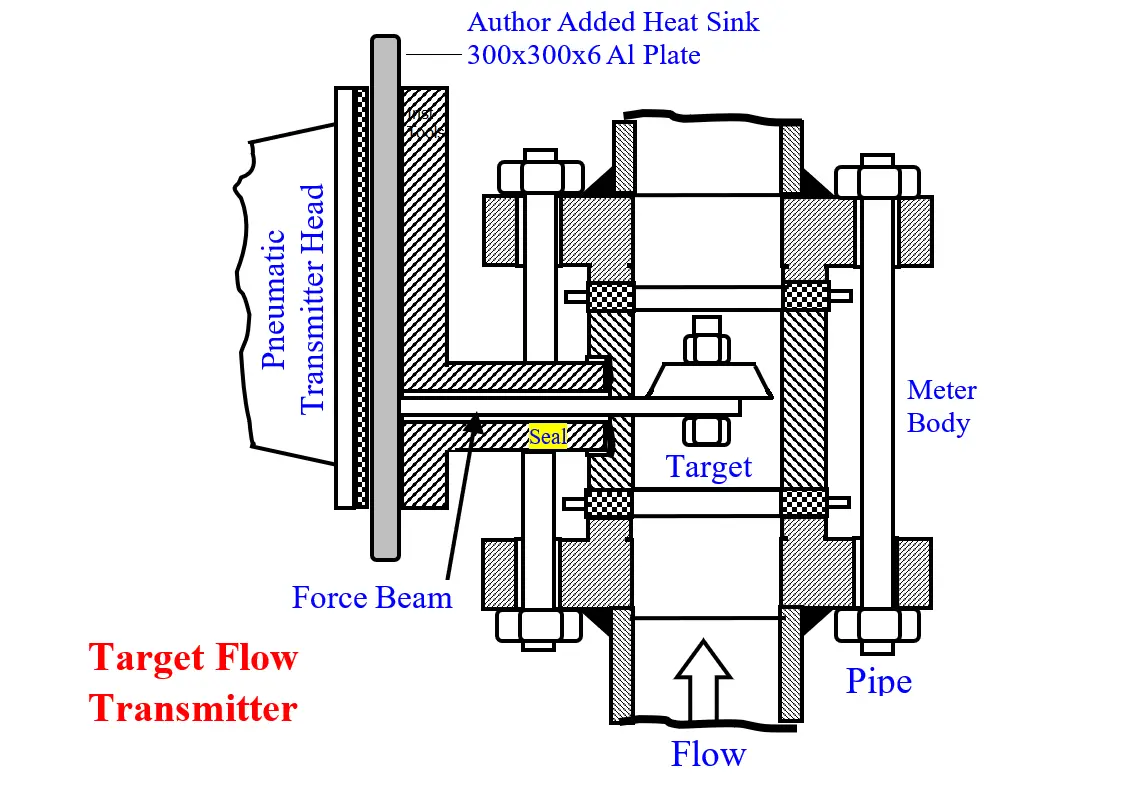 Target Flow Transmitter Brief Explanation
The meter body carried target forms an annular orifice. Flow caused differential pressure across the target exerts a force F on it. The force beam conveys F to the meter body bolted pneumatic transmitting head which outputs 0.2 to 1 bar pneumatic signals proportional to Q2 (Q –> flow rate).
Electronic heads output 4-20 mA current signals. He accepted it and the plant ordered the TFTs.
Benefits Derived
Below listed are the Author Root cause solution benefits:
Target flow meters purchase and installation costs are around 30% of the process licensor proposed seal DPTs, which might not have worked as good as the TFTs or even not at all!
Target flow transmitter do not require any maintenance, they are fit and forget instruments.
Because of no process leads and no evaporation there, Target flow transmitter readings are very reliable with low temperature boiling point liquids as in this case and room temperature congealing liquids ex. Asphalt, molten sulfur etc.
Reliable ammonia flow readings revealing the high ammonia specific consumption figures led to problem study and elimination.
The unreacted ammonia from the former wastefully admitted excess escape into atmosphere. The consequent polluted, pungent and uncomfortable working environs not only affect the persons around but also corrode plant equipment externally besides causing frequent electrical short circuit failures. Target flow transmitter's enabled eliminating these.
The plant contractor got his final payment
Author: S. Raghava Chari
Do you face any similar issues? Share with us through the below comments section.
If you liked this article, then please subscribe to our YouTube Channel for Instrumentation, Electrical, PLC, and SCADA video tutorials.
You can also follow us on Facebook and Twitter to receive daily updates.
Read Next: