In open tank applications, the level can be measured with either gauge or differential pressure (DP) transmitters, using the assumption that P = LS. If specific gravity needs to be measured, then the equation can be modified to S = L/P. For this to work, the level must stay constant so that any pressure changes reflect the specific gravity change. This works well in a tank where there is no change in level, such as when it is desirable to measure a density change as a way of monitoring a reaction, or as the fluid's temperature changes.This calculation tool only used for constant level application.
Density Measurement for Open Tank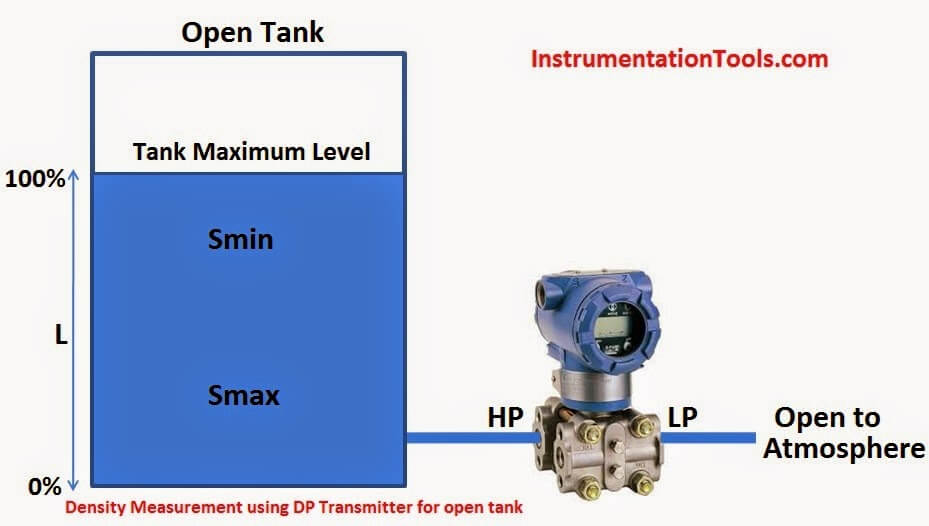 Density Measurement using DP transmitter for open tank for constant level application
The formulas for calculating the tranmitter LRV and URV are;
HP Side/LRV/4ma = LSmin
LP Side/URV/20ma = LSmax
Where
L = Open tank maximum measured level
Smax = Maximum process specific gravity
Smin = Minimum process specific gravity
Note: This calculation is only used for open tank vented and for constant level application.