Looking for ways to study and pass CompTIA A+ certification exams 220-901 and 220-902 but wondering where to get started? I was there and I get it. When I wanted to get CompTIA A+ certified, it was something I have never done before, and I could not tell where to start. Therefore, you are not alone.
CompTIA A+ Certification Exam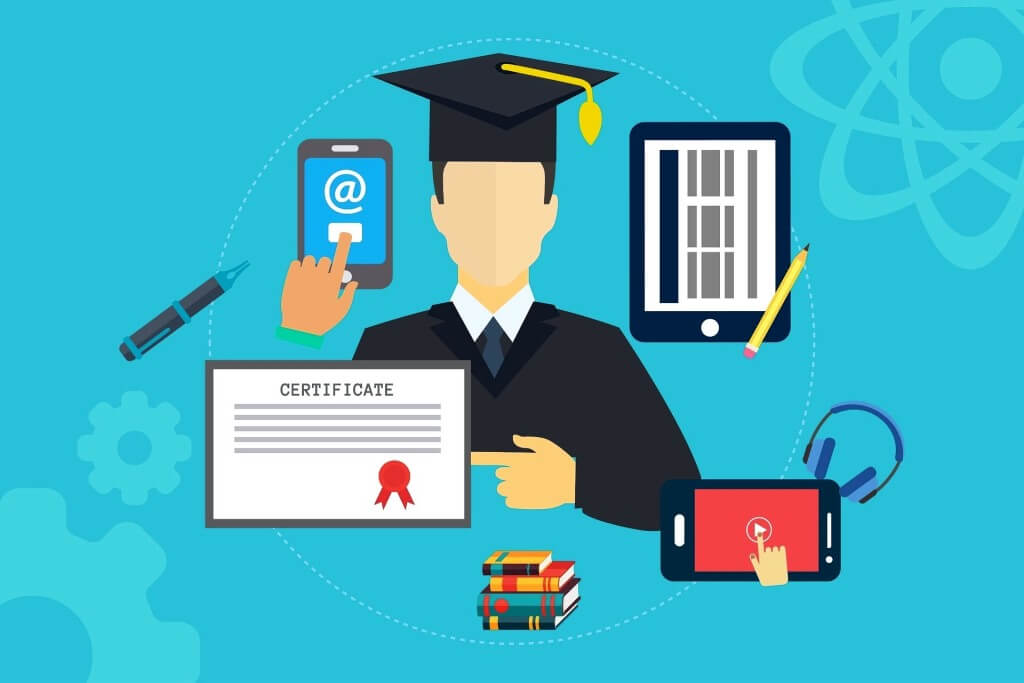 Thankfully, in this article, I have shared the surefire ways I used that helped me to pass my certification exams.I just pray that you will read to the end of this article. And I promise you, you will make it, just like I did.
It can be a daunting task, but if you want to clear PrepAway  exams, you will need to follow the right approaches to achieve your goal.It's not a question: computers can be complicated devices, and worse of it all is that some of the online resources for CompTIA may be out of date. That means you may spend money on these resources and fail your test.
It hurts.
No one would want to spend money on something that doesn't help them achieve their goals. I understand. I have been through the same situation you are now. I know the challenge of studying for PrepAway , and I am here to give you hope.
CompTIA A+certification is not that complicated,so you should not torture yourself with negative thoughts. Besides, if you follow these simple ways I used when preparing for CompTIA A+ certification exams, you can rest assured to show up on the test day confident and comfortable to crush any question that is thrown your way.
So without much further ado, let me take you through the tips I used.
I started with building my own computer
CompTIA A+ certification exams are designed to validate your understanding of hardware. How do you feel when you build your first computer as an IT professional? You definitely feel satisfied.
Well, you may find the process intimidating, but it's a simple one. When I was building my own desktop computer, I knew that I gain knowledge about hardware and components.
At the end of the process, you will realize that you can't achieve such proficiency just by reading and watching.During the process, I got to understand what HDD, RAM, CPU, MOBO, GPU, and plenty of other terms mean.
In general, exams 220-901 and 220-902 cover hardware and software which you will need to get entry-level IT jobs.When you build your own desktop computer, you gain solid skills in setting up an operating system, running the BIOS, and much more.
You will feel confident on the exam day knowing that you are ready to tackle any question related to hardware or software.
I picked a CompTIA A+ training course
Don't be cheated. Certification exams are costly and you can spend more than you imagined. But when starting a journey to earn a certification, most people get tempted to find ways to achieve better results without spending a lot of money on it.
Well, this is something every beginner thinks about, not knowing that it can sometimes lead to failure.I was hesitant to buy a CompTIA course, but I came to realize how useful it is when it comes to managing time. You must agree with me that not all free stuff is valuable to us. That's what made me buy courses covering CompTIA A+ exams.
Well, the best learning resources will cost you money. But if you want to pass the exam so that you can earn more money in the future,you should at least buy a study guide (paper or eBook).
If you still don't want to buy any books and courses, just compare the amount of money you could spend to buy some serious study material and the amount you could pay to retake a failed exam. Just skip one lunch and save yourself the frustrations of paying for an exam retake.
I set up a CompTIA A+test lab
It's not a question; you would never dare get to an airplane with a pilot who knows nothing about airplanes.Experience is important. You must spend some considerable time preparing for your CompTIA A+ certification exams, and that's a fact you need to understand.
Experience is more important than the time you spend studying. The more you practice with the hardware, the more skills you gain!The good thing is that you can use any type of laptop. Best of all, you can buy affordable basic parts from eBay or other online stores to set up your lab.
To set up a test lab, you will require a desktop computer or laptop (any type), a monitor, networking equipment (a router, switch, and other components), and a modern OS (check out the list of operating systems tested in 220-901 and 220-902 certification exams).Once you set up a test lab, use it to practice different challenging tasks.
I used YouTube to familiarize myself with things
There are plenty of amazing videos on the Internet you can watch to learn everything about computers. Everyday, new content is uploaded by professionals.This content coversthe topics of CompTIA A+ exams and more.
I learned a lot from the LinusTechTips and Professor Messer,but there are many useful channels to learn lessons and study up on computer subjects.You can find an informative YouTube channel, share your views, ask questions as you learn.
I completed my preparations by taking practice tests
I tell you, you get more confident when you take practice tests. Practice tests will help you ace 220-901 and 220-902 exams because you will get access to actual questions that would probably be tested in the real exam.
Honestly, most of the questions I answered in my exam were included in my practice tests. You can imagine how reassuring it was.The good thing is that these practice tests have been created by IT professionals who have passed the exam. You can find great practice tests on platforms such as PrepAway.
Final Thoughts
Don't fret; you can pass CompTIA A+ certification exams like me!I used some helpful resources mentioned above and I can tell you that it's the simple and surefire way to go about when it comes to passing the test. Good luck!