Modems are used in various communications in industrial and commercial applications .
They work for transmitting data and information to the desired destinations in the form of sms, mail or any other desired digital soft form.
Normally we have seen this modems are externally powered through 5-10 vdc signal which required an ac to dc adopter and power source .
Figure 1 : Application Diagram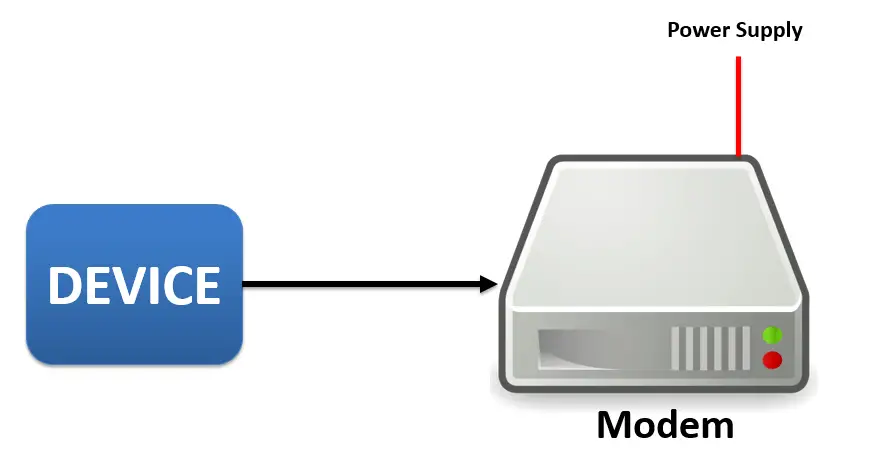 The above application diagram indicates how a modem is generally connected with a device and Modem is powered with External power supply.
It is a fact that all the devices are powered by a dc sources in most cases.The voltage level lies between 5-10 vdc .
The below Fig 2 indicates the wiring connection diagram for the modem.From fig we can see that the 1 pin is available after using the communication cables for signal received and transmission.
Figure 2 : Application Diagram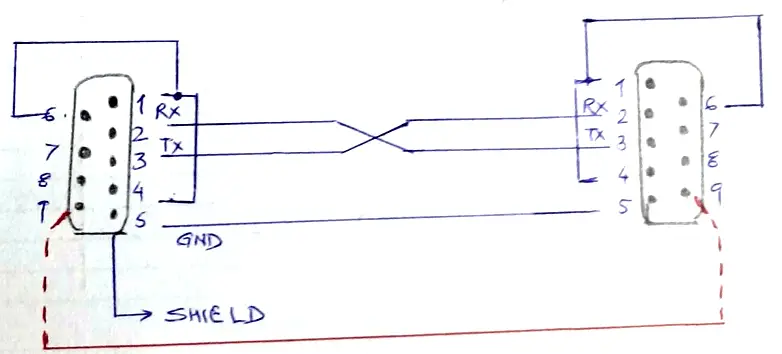 The spare pin can be used to give the supply to modem by the DC voltage available with indicator.
This can be used to power the modem and thus one can save the external dc source and adopter for the modem.This link is indicated by red line at pin 9.
So, by using internal power, we no longer need to use a external power supply for a modem thus we can save equipment cost and optimize the resources.
There are many such good makes are available in Indian market and if some user required the further details they can get in touch with the author.
Article Written by: 
Sh. Pravin V. Maheshkar
Management & technical consultant/trainer  Freelance
Previously Manager –Inst  & Business excellence
(Hindustan zinc ltd ,Echjay steels ltd,total:23 yrs)
Are you interested to submit articles ? Click Here