The PLC documentation is a very important engineering record of the process control steps, and, as with all technical descriptions, accurate detailed engineering records are essential.
Without accurate drawings, changes and modifications needed for upgrading and diagnostics are extremely difficult or impossible.
PLC System Documentation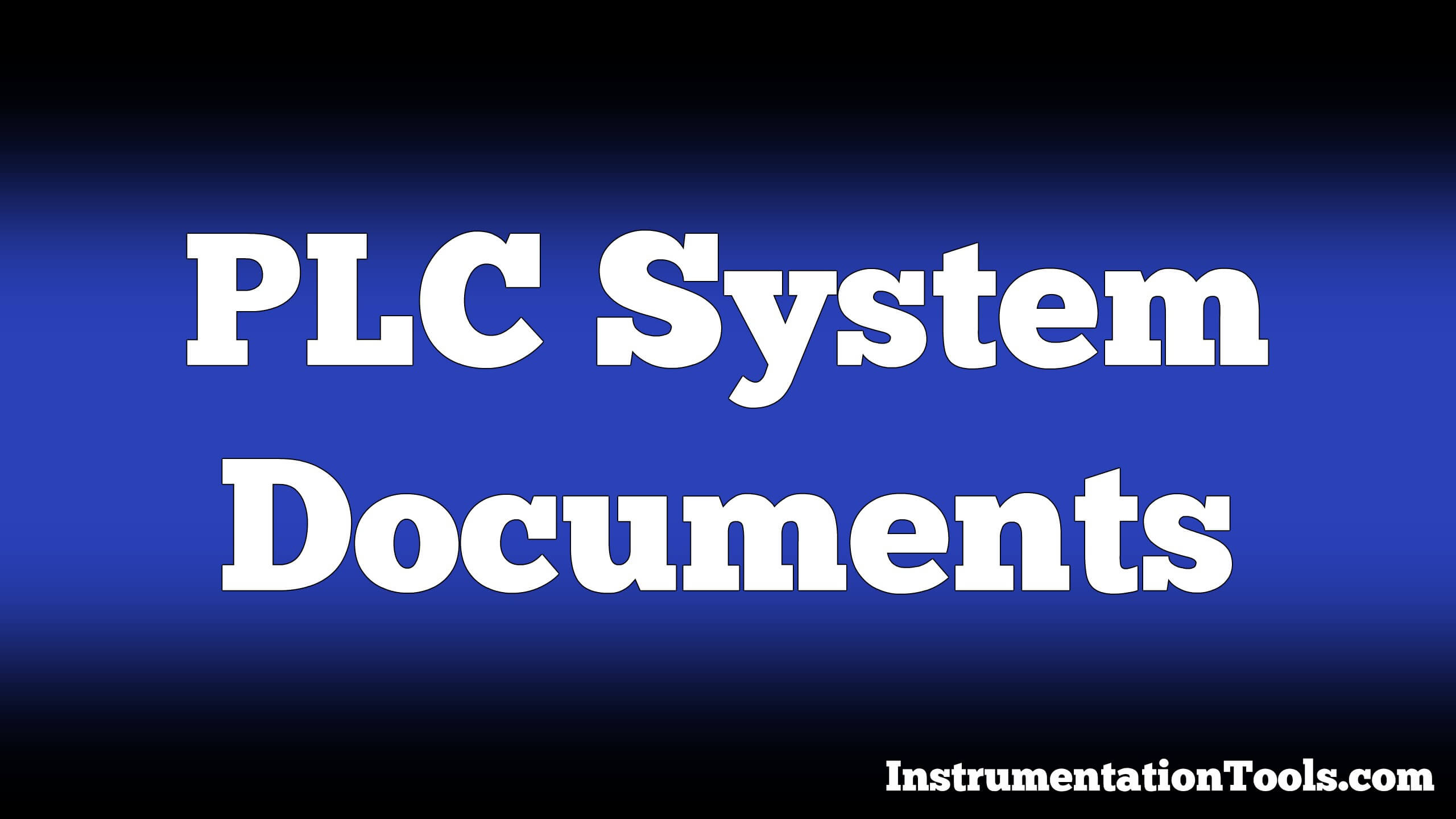 Every wire from the PLC to the monitoring and control equipment must be clearly marked and numbered at both ends, and recorded on the wiring diagram.
The PLC must have complete up-to-date ladder diagrams (or other approved language), and every rung must be labeled with a complete description of its function.
The essential documents in a PLC System are:
1. System overview and complete description of control operation;
2. Block diagram of the units in the system;
3. Complete list of every input and output, destination, and number;
4. Wiring diagram of I/O modules, address identification for each I/O point, and rack locations;
5. Ladder diagram with rung description, number, and function.
It is also necessary to have the ability to simulate the ladder program off-line on a personal computer, or in a background mode in the PLC, so that changes, upgrades, and fault simulations can be performed without interrupting the normal operation of the PLC, and the effects of changes and upgrades can be evaluated before they are incorporated.
Share via Comments, if anything missed from the list.
Article Shared by :
V Manikanta
If you liked this article, then please subscribe to our YouTube Channel for PLC and SCADA video tutorials.
You can also follow us on Facebook and Twitter to receive daily updates.
Read Next: