Using of MCT instead of Cable Glands on field installed cabinets
In local cabinet installed on plant, on skid packages, usually cable entries is from bottom.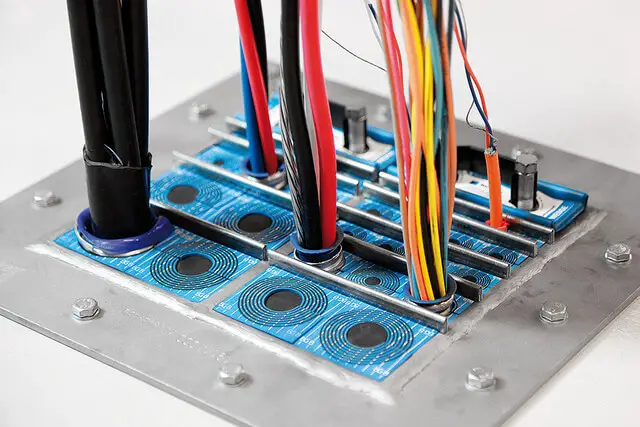 Normally, in order to enter the cables, bottom plate of cabinet must be drilled and cable glands shall be installed to guarantee IP rating and ATEX certification (i.e. in case of Ex-p cabinet).
There's another way. MCT (Multi Cable Transit) can be used.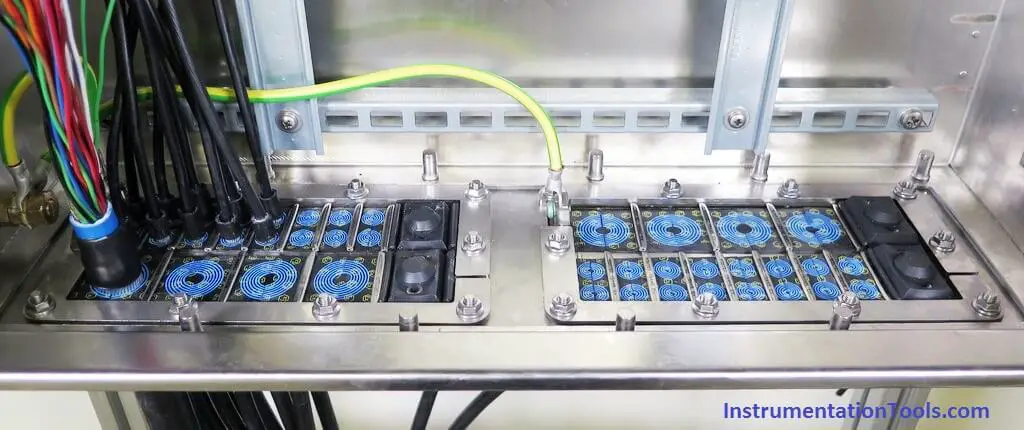 These systems allow to enter the cables inside the cabinet without declass IP rating and they're suitable for ATEX certification.
They're normally composed by a frame where the various modules can be installed, some separators used to divide the row of modules and a sealing block that it's used to press all modules and avoid leakages. Let's take a look in detail:
The frame is a fundamental element as i twill be here that all modules and components will be allocated. It can be of different material, from Carbon Steel to Inox, and of different shapes in order to better sui different installations. Moreover it can be bolted or welded.
It's in the modules that cables will pass (one cable for module). They have a dens body externally and a central part constituted by a central core and from a series of sheets 1mmt thick, overlapped. To install the cable just remove central core and many sheets as many necessary to make sure that the central formed whole dimension is the same of the cable. This solution better adapts to the cable and to its imperfections made from manufacturing.
They're are used to separate modules rows, in order to more easily install modules and avoi leakages, once sealing block is tight.
It's the element that, pushing all components together, tight the system. It is very important because if it is not installed correctly, tightness of the system cannot be guaranteed.
Installing this systems is pretty simple and on internet you can find various videos that shows and explain the installation and replacement of components.
Another important thing is that they can be ATEX certified, so in case of cabinet in Hazardous Area it is possible to install them without declassing the skid and guaranteeing safety.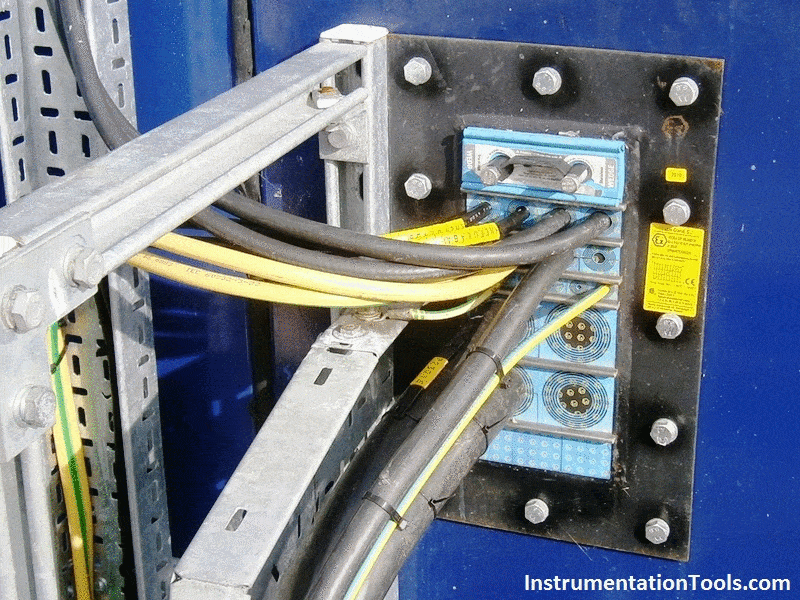 On internet it is possible to find different manufacturer's software for the design of MCTs, the frames and modules. These information can be used during engineering, so it can be possible to correctly design cabinet bottom plates. Installation will be easier also for the personnel; this translates in terms of time saving and cost impact.
Article by :
Giorgio Dosio