HMIs are a very big part of any industrial automation process nowadays, it enables tracking the production time and trends. Enable automated control and offer feedback on those automated control systems. With HMI you can observe process inputs and outputs, and also monitor system health and performance.
And because HMI now has so many features and types, there are some points you need to check before choosing the HMI, in this article, we will show some of these points to help you choose the best suitable HMI for your application.
Contents:
What is an HMI?
Benefits of HMI
Why should I put some thoughts into which HMI I should get?
How to choose HMI suitable for my application?
What is HMI?
An HMI is an acronym for human-machine interface. HMI is simply a device that allows communication and data exchange between a user or an operator and a machine or a process.
Most of the time an HMI is a touch screen but a simple keypad that gives orders to a process is also an HMI, the main concept is that with an HMI you either can give instructions to a process, get information from a process, or both.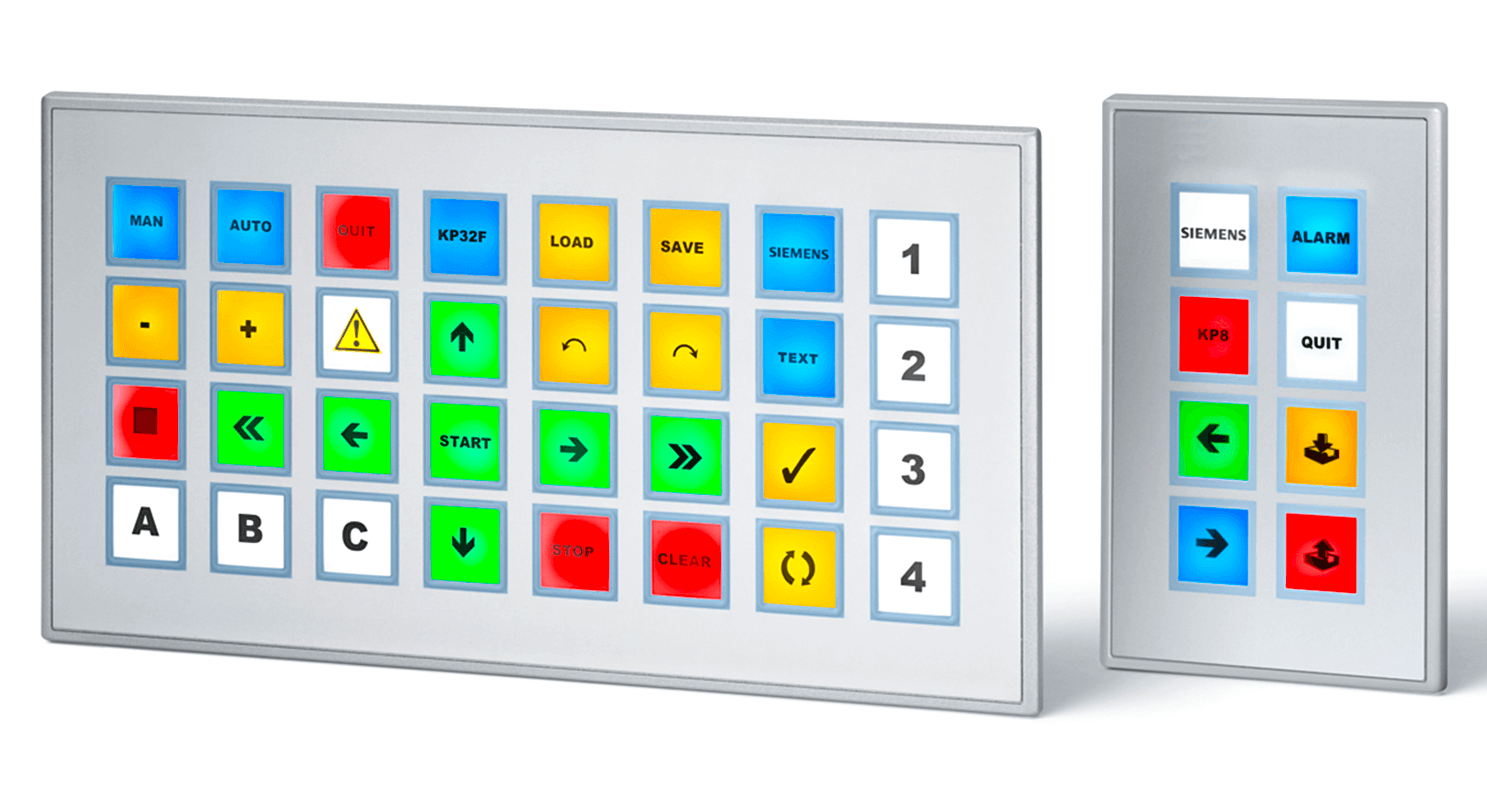 So a simple Keypad type HMI is shown in Figures 1 and 2. An HMI as a sophisticated touchscreen type is shown in figure 3. 
HMIs are widely used in industries but you can also find HMIs around you everywhere, an ATM is an HMI you use to withdraw your money.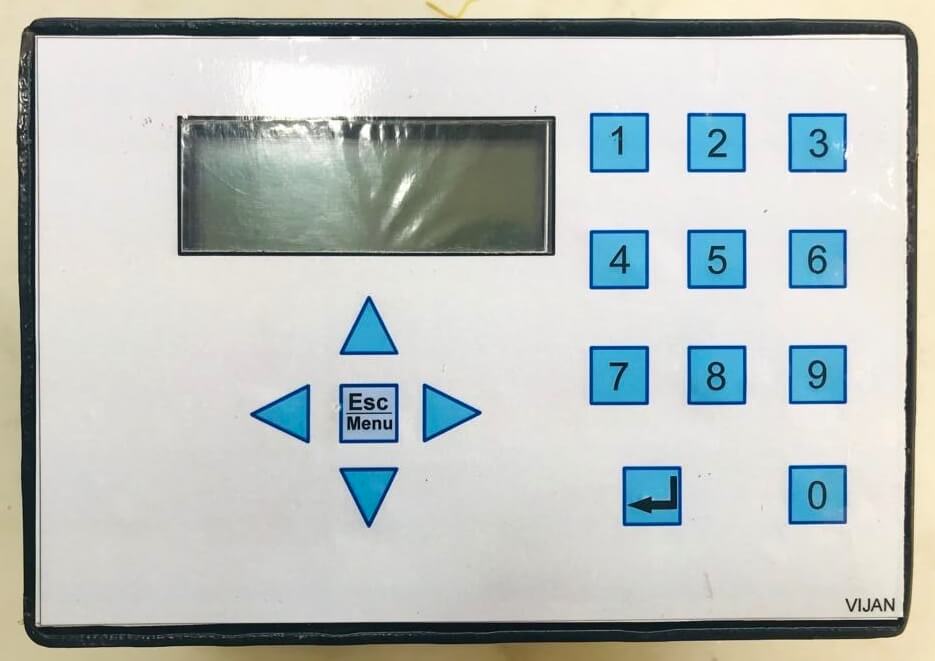 In industrial applications, the major functions of HMI are real-time information exchange between operators and the production process.
HMI screens display data, provide visual feedback, and execute operational commands via an input device such as a touch screen, keyboard, or mouse.
Benefits of HMI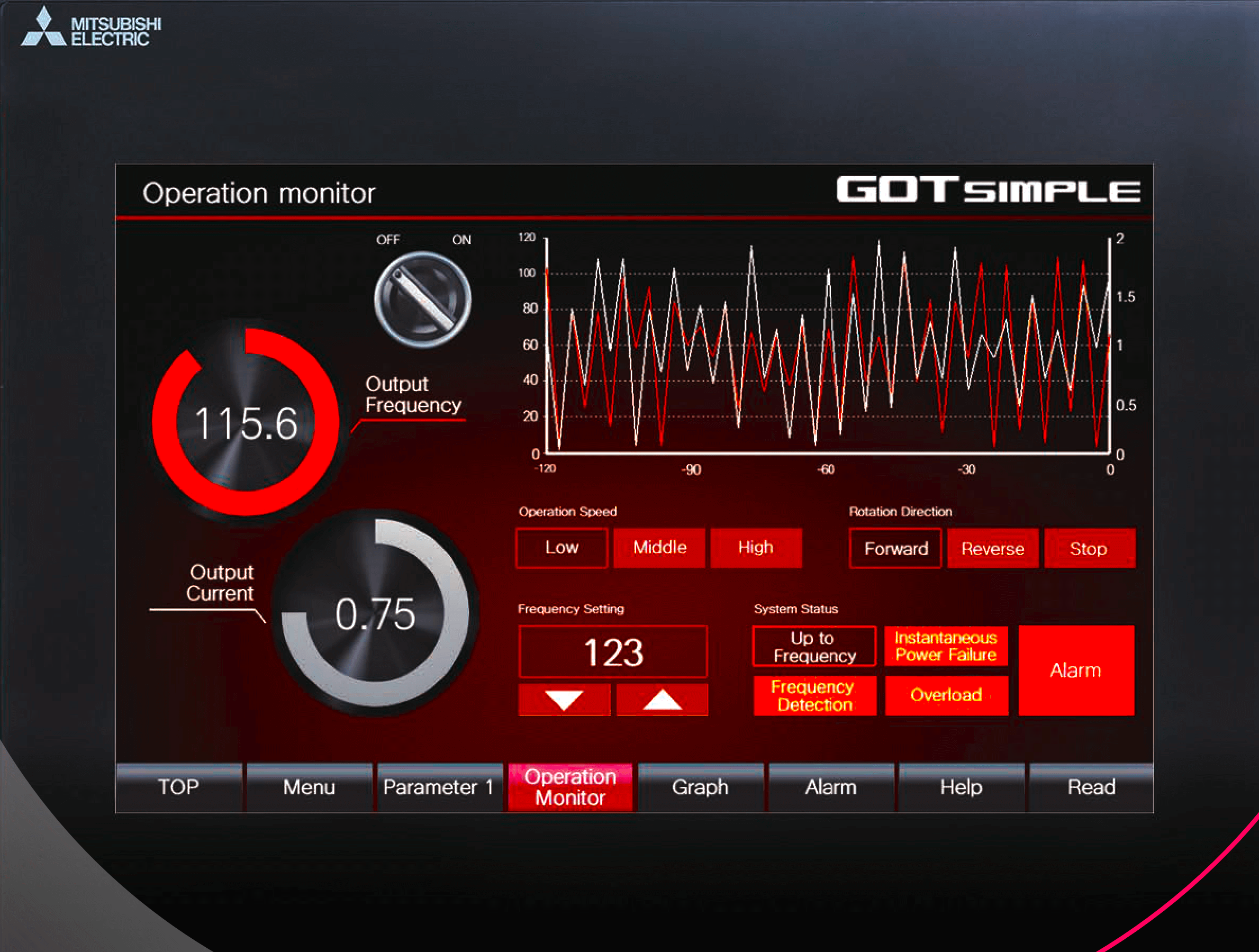 Some of the benefits of the human-machine interface are mentioned below.
Enhanced visibility
Increased Efficiency
Decreased Downtime
Enhanced Visibility
 With the ability to show all important data related to your process in one single dashboard, HMI gives operators enhanced visibility into their process all the time. This helps to improve productivity.
Increased Efficiency
Because an HMI provides real-time data of your process, operators can use these data to monitor production and adjust process parameters to changing demand in real-time.
Data obtained from HMIs can be analyzed to help identify areas of improvement for your process.
Decreased Downtime
With the alarms and alerts provided by the HMI, operators can better monitor the performance of their process and respond quickly to failures reducing downtime.
Also analyzing the data provided by the HMI it can be helpful to identify areas that might be a future problem and proper action can be taken.
Why should I put some thoughts into which HMI I should get?
HMI has a lot of abilities and can come with many features, and obtaining an HMI with all possible features that it can provide, can be very expensive also if you get an HMI that can't do what you want it to do will also affect the required performance and might also affect your process.
So you should think about what kind of HMI you want and what features it should have.
How to Choose a Suitable HMI for Your Application?
There are many points you can consider when choosing an HMI for your applications, and each point you consider is a step closer to choosing the best HMI for your process.
Each point is a question you need to ask yourself about whether you need it from the HMI or not, either way, You need to know exactly what you want from your HMI in your application so you can find the right answer for these questions.
Here are some of these points:
HMI Compatibility
The HMI and PLC need to be compatible, which means they can communicate and talk with each other, they do this with what is called a PROTOCOL, different HMI uses different protocols. Like: Modbus, Ethernet/IP, and Profibus.
You can't choose an HMI that won't work with your PLC. HMI and PLC don't have to be of the same brand. But they must have the same communication protocol.
HMI Operating Environment Condition
The environment where the HMI will be installed plays a huge factor in deciding which HMI will be fit to work in your application, factors like:
Operating temperature

Explosion-proof requirements

Other environmental factors like vibration, outdoor installations
HMI Size and Resolution
Choosing the right size for your HMI is an act of balance. Operators will want a bigger screen, but that is not always possible, cost-wise.
So you need to choose the right HMI size and resolution that will give the operator the best view of the intended data to be shown if there are trends and graphics a bigger HMI with better resolution is a good choice.
Touch Screen or With a Keypad?
For some applications, especially the ones involving a lot of data entry, operators will prefer to have a keyboard and a mouse for easier and faster data entry. Also, most touch screens are capacitive screens which means they won't feel gloved fingers and might be affected by water.
Choosing an HMI that supports the connection of a mouse or a resistive screen that can work with gloved fingers can be more convenient. Again, you need to know your application.
Mounting
Will the HMI be mounted in a panel or on a pedestal or maybe should it be a handheld, knowing your application will make the decision easier.
Memory of HMI
HMI comes with a wide range of memory sizes and processor performance, a suitable estimation of the number of tags that will be communicated between the HMI and the PLC will help decide the best memory size for your application.
Also, applications with a lot of trends and recipes will require even more memory space. Some HMIs support SD card slots, this is very important for historizing and trending data applications.
HMI Connectivity Features
This is a key factor when selecting an HMI, most applications will require an Ethernet Port for connection with PLCs, but also some applications will need a serial connection if your application has barcode readers or lab equipment.
Another connectivity feature is an HDMI port. This enables you to connect a much bigger TV screen to show the process view or any other data elsewhere in the facility.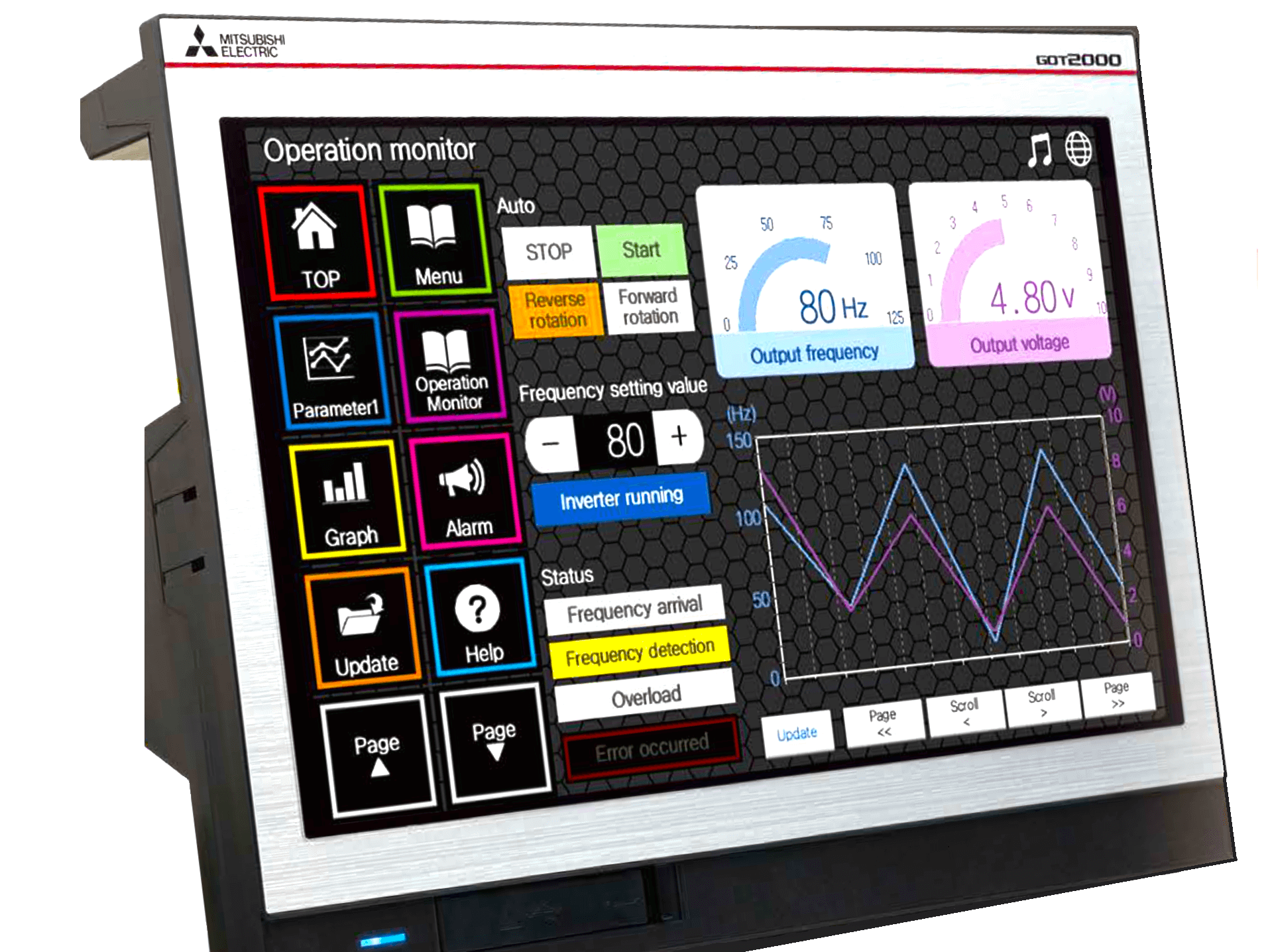 HMI Software Features
HMI is like a computer, in the sense of having an operating system and some HMI software features, knowing what features your application needs will help you better choose your HMI.
Here are some software features that an HMI can have.
Basic objects: For drawing static graphics like pipelines and equipment

Static library objects: Examples include tanks, vessels, and silos

Bitmaps capability: Allows you to import your own images

Advanced objects: Examples include trending, recipe, and alarm displays

Security: Ability to define users and access groups and assign privileges to objects

Language switching: useful when you have different languages in the same facility.

Alarming: To indicate discrete and analog alarm conditions

Data logging: For supporting on-board trending of off-board analysis.
Other Points to Consider
Some other points you may need to consider:
Do I need OPC?

Do I need to run custom programs on the HMI? Like barcode reader software or inventory applications?

Does the HMI need to support windows?

What is your power source?

Do I need to access the HMI remotely?
Conclusion
HMIs are a very important part of any industrial process.
An HMI is a way to communicate between the operator and the machine.
A simple keypad is an HMI as much as a high-end touch screen.
Using HMI can increase process performance and reduce downtime.
A lot of points need to be considered before choosing the HMI.
You need to know your process's exact requirements to better choose a suitable HMI.
If you liked this article, then please subscribe to our YouTube Channel for Instrumentation, Electrical, PLC, and SCADA video tutorials.
You can also follow us on Facebook and Twitter to receive daily updates.
Read Next: