In this article, we will understand the concept of RTU.
An RTU is another form of a PLC. RTU stands for Remote Terminal Unit. It is also called a remote telemetry unit.
The RTU name is derived from two purposes
RTU is used in remote plant locations (remote) and
RTU transfers data with wider telemetry through wireless communication.
It is for this reason that RTU is generally used to interface the system with SCADA or other graphic control systems. Also, RTU can also use wired communication protocols as per the application requirement.
What is an RTU?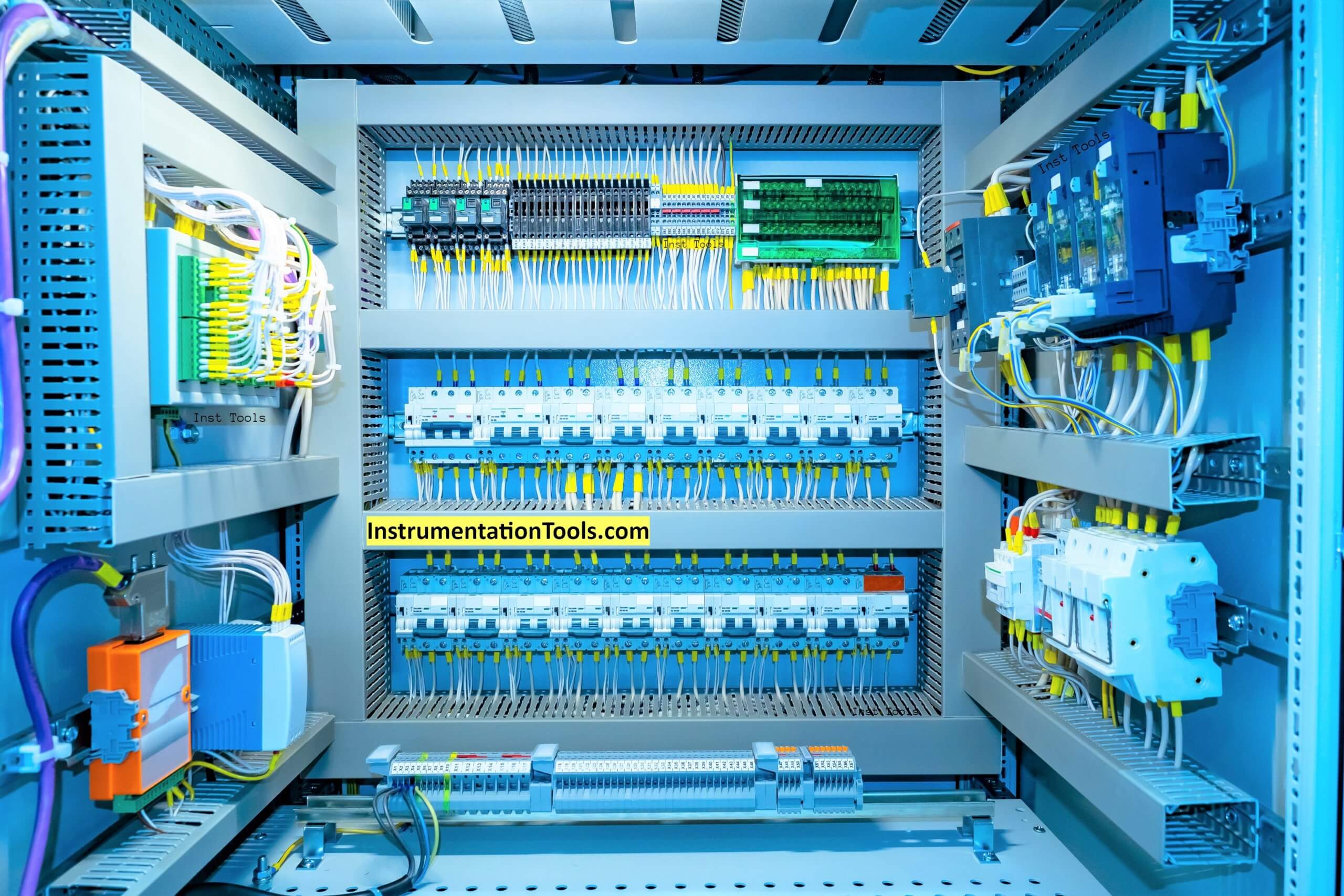 RTU connects field devices similar to a PLC like sensors, motors, actuators, and other instruments. It has a software setup that needs to be run in it to configure the IO's and control the data flow accordingly.
But, some RTU's have similar programming languages like ladder logic, structured text, etc., and also other computer languages like C++, Visual Basic, etc.
Application of Remote Terminal Unit
As the name denotes, RTU is used for remote setup locations. Consider an oil rig area or pipelines where human presence is very less or even negligible sometimes.
The central control room is located miles away from it and it needs data from the controller to monitor and control.
RTU is used in this case as its physical locations are tough, rugged, and specifically designed for such an environment. Also, due to distance criteria, wireless communication serves as the best mode of data transport.
Advantages of Remote Terminal Unit
RTU consumes less power as compared to a PLC. Also, they work on different voltage potentials; not just limited to 24V DC or 230V AC. One of the main reasons for such a design is its location.
There are cases when the power supply is very less and is not enough to drive a controller. In such cases, RTU serves as a good option, and also, they work on batteries for power consumption. Mostly, solar power is used as a main power source for the RTU systems.
RTU works on event-triggered cycles. That is, when a request is received from the client (SCADA or other graphical control in this case), then it sends data to it.
Also, it is possible that many times, due to its location, communication may be weak. So, an RTU has automatic data and history storage facility
RTU stores the data from IO devices in it as historical time and date stamp format, which makes it possible to transmit any requested data to the client.
RTUs can be customized for adding any communication module, IO module, extra data storage, batteries, and backup power.
There are select brands in the market that manufactures an RTU and run successfully. Some of the most used ones are
ABB,
Schneider,
GE Grid Solutions,
Honeywell,
Siemens Energy
Yokogawa, etc.
If you liked this article, then please subscribe to our YouTube Channel for PLC and SCADA video tutorials.
You can also follow us on Facebook and Twitter to receive daily updates.
Read Next: