DIN stands for "Deutsches Institut fur Normung", which means "German Institute for Standardization." In the 1970's the name DIN became the official symbol for technical standardization in Germany.
It has become common place for Automation equipment to be mounted on 35mm DIN rails. The DIN standard is used for normalization of mounting for everything from plc's to small drives industry wide in North America.
What is DIN rail mounting?
A DIN rail is a metal rail of a standard type widely used for mounting circuit breakers and industrial control equipment inside equipment racks. These products are typically made from cold rolled carbon steel sheet with a zinc-plated or chromated bright surface finish.
Basics of DIN Rail
An industry-standard structure for attaching terminal blocks and small electrical components to flat metal panels is something called a DIN rail.
This is a narrow channel of metal – made of bent sheet steel or extruded aluminum – with edges designed for plastic components to "clip" on.
The following photograph shows terminal blocks, relay sockets, fuses, and more terminal blocks mounted to a horizontal length of DIN rail in a control system enclosure:

Two photographs of a terminal block cluster clipped onto a length of DIN rail – one from above and one from below – shows how specially-formed arms on each terminal block module fit the edges of the DIN rail for a secure attachment: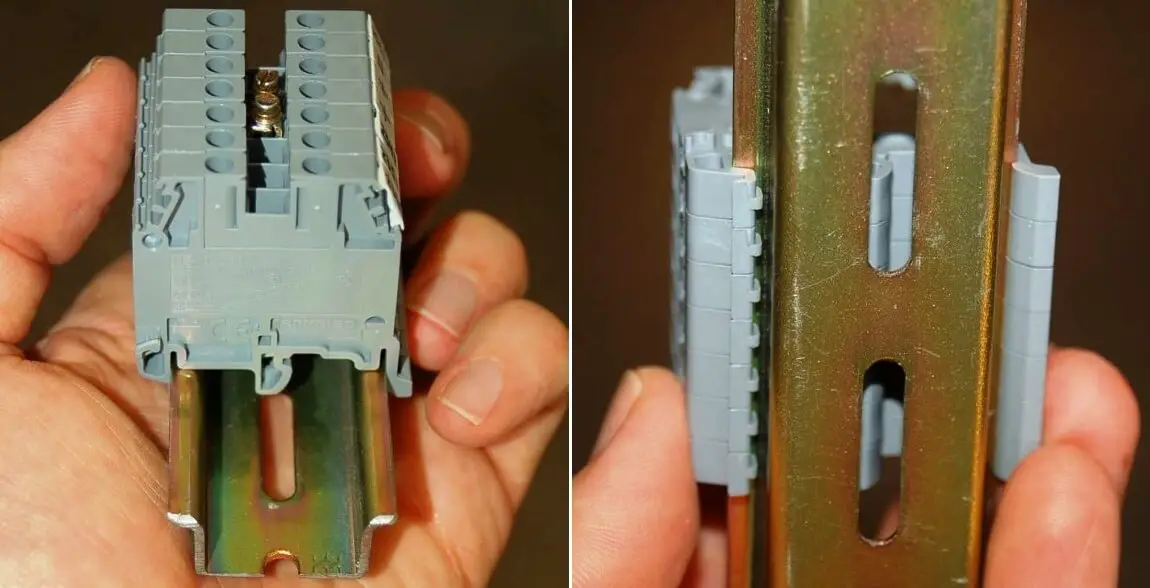 The DIN rail itself mounts on to any flat surface by means of screws inserted through the slots in its base. In most cases, the flat surface in question is the metal sub-panel of an electrical enclosure to which all electrical components in that enclosure are attached.
An obvious advantage of using DIN rail to secure electrical components versus individually attaching those components to a subpanel with their own sets of screws is convenience: much less labor is required to mount and unmount a DIN rail-attached component than a component attached with its own set of dedicated screws.
This convenience significantly eases the task of altering a panel's configuration. With so many different devices manufactured for DIN rail mounting, it is easy to upgrade or alter a panel layout simply by unclipping components, sliding them to new locations on the rail, or replacing them with other types or styles of components.
DIN Rail Mounting
This next photograph shows some of the diversity available in DIN rail mount components.
From left to right we see four relays, a power supply, and three HART protocol converters, all clipped to the same extruded aluminum DIN rail:

As previously mentioned, DIN rail is available in both stamped sheet-steel and extruded aluminum forms.
A comparison of the two materials is shown here, with sheet steel on the left and aluminum on the right:

The form of DIN rail shown in all photographs so far is known as "top hat" DIN rail.
A variation in DIN rail design is the so-called "G" rail, with a markedly different shape: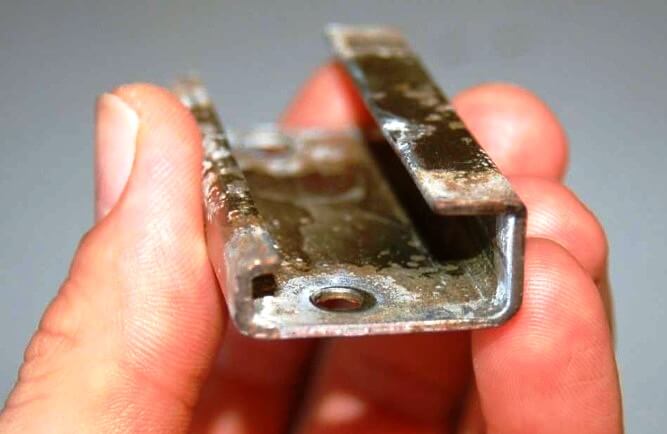 Fortunately, many modular terminal blocks are formed with the ability to clip to either style of DIN rail, such as these two specialty blocks, the left-hand example being a terminal block with a built-in disconnect switch, and the right-hand example being a "grounding" terminal block whose termination points are electrically common to the DIN rail itself: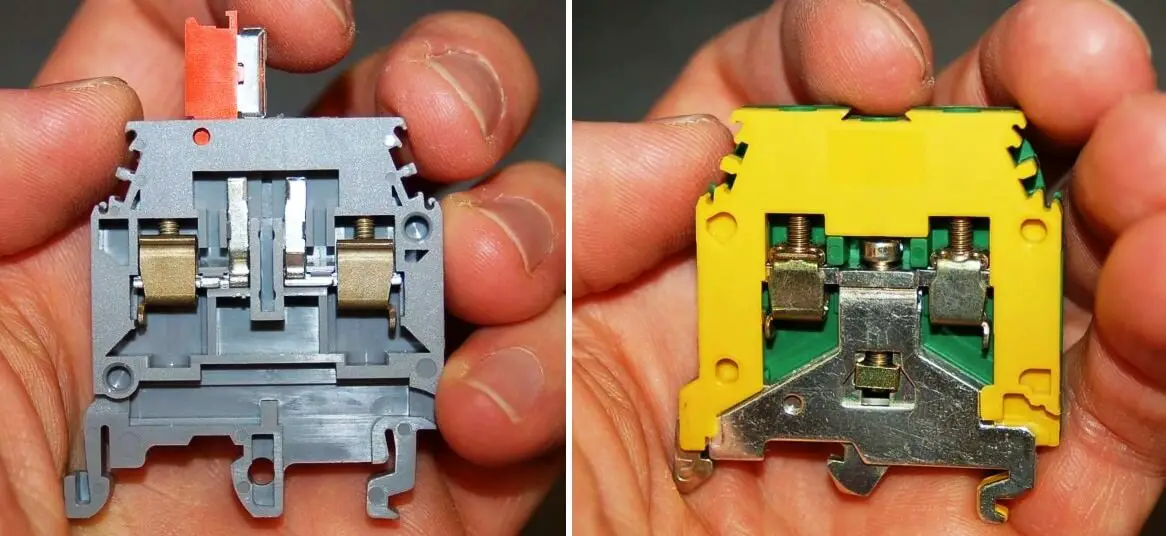 If you examine the bottom structure of each block, you will see formations designed to clip either to the edges of a standard ("top hat") DIN rail or to a "G" shaped DIN rail. Smaller DIN rail standards also exist, although they are far less common than the standard 35mm size: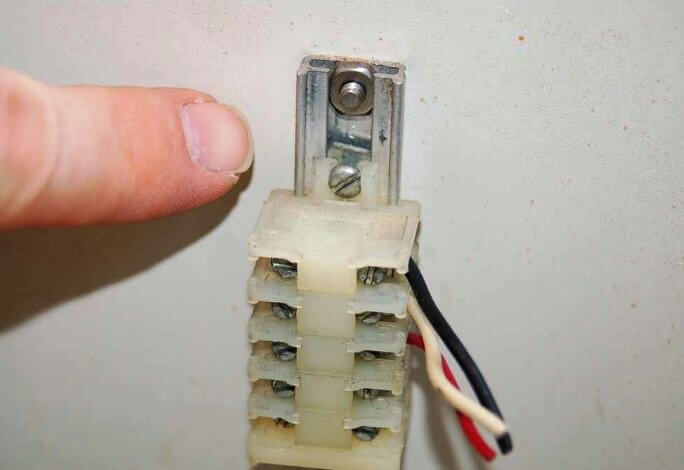 A nice feature of many DIN rail type terminal blocks is the ability to attach pre-printed terminal numbers.
This makes documentation of wiring much easier, with each terminal connection having its own unique identification number: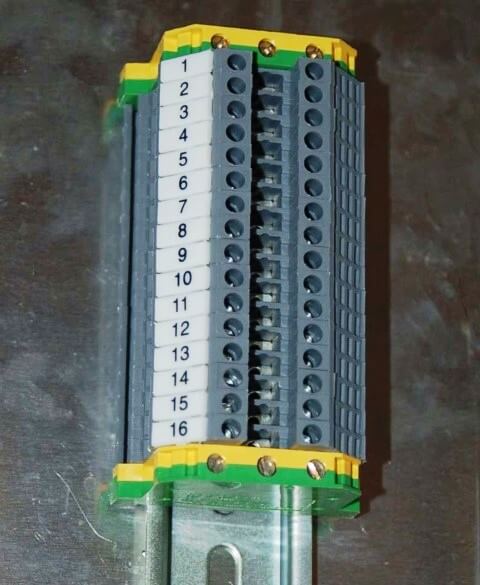 Articles You May Like :
Practical Calibration Standards