In this post, we will understand the difference between PLC and RTU.
As we know, PLC stands for Programmable Logic Controller and RTU stands for Remote Terminal Unit.
Basically, both are controllers used for the control of processes in industrial automation. But, they have some general differences which stand out with respect to each other.
In this post, we will see the difference between PLC and RTU.
What is a PLC?
So, what is a PLC? PLC is a controller which has digital/analog inputs and digital/analog outputs connected to it; with communication protocol present in it.
A software language like ladder logic, structured text, instruction list, functional block diagram, etc. is used inside the controller to write the logic.
Based on the logic written, the PLC controls the outputs according to the inputs received. It uses communication protocol to communicate with other control graphic systems like SCADA / HMI or even other controllers.
What is an RTU?
RTU is a microprocessor-based device which is also called a Remote Telemetry Unit. Its function is the same as a PLC discussed earlier, but it is called telemetry because it uses wireless transmission to transfer data.
PLC rarely uses wireless data transfer and uses communication cables to transfer and communicate. This means a PLC uses physical media and the RTU uses non-physical media.
RTU is used in remote plant locations where the reach is far from the human presence or even beyond reach due to some harsh environmental conditions.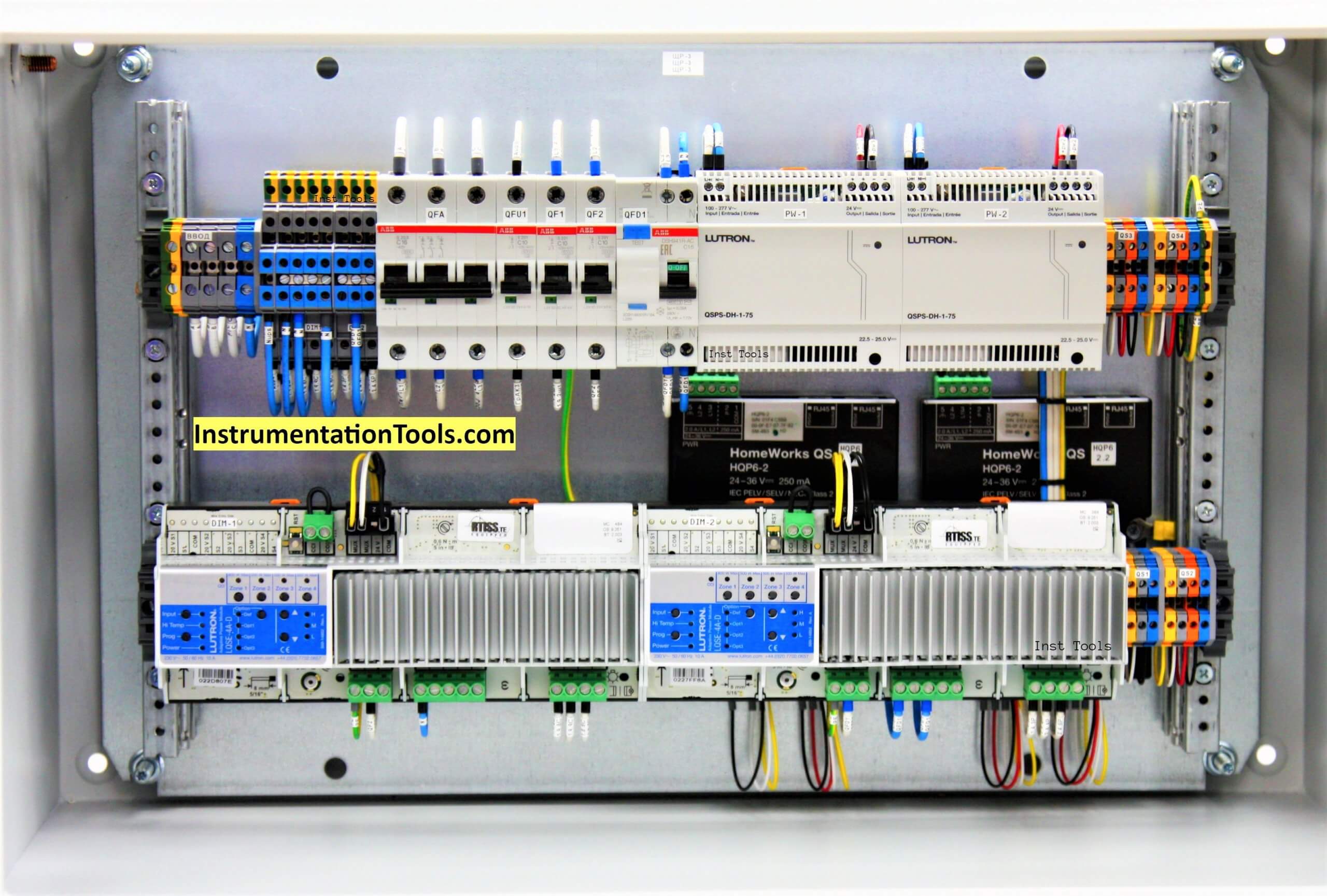 Difference Between PLC and RTU?
RTU is similar to a remote PLC; where IO's are configured in it and then data is transferred to the main PLC through it.
In RTU, the data from this controller is then transferred to SCADA systems or any other higher level of graphics control systems.
Ruggedness
RTU is far more rugged and resistant to harsh environmental conditions and attacks than a PLC.
RTU is specifically designed for remote IO applications where the IO's are distributed far in the plant and data needs to be transferred in a wireless manner. So, it is more rough and tough to use and has more efficiency than a PLC.
Also, since they are located in remote areas; where even power supply is distinct; they can run on solar power or batteries many times. They even have less energy consumption than a PLC. The geographic telemetry of RTU is widely spread than a PLC.
Communication Speed and Data Transfer
The speed of data transfer is faster in a PLC than in an RTU. Also, all the process data and programming data will be communicated in a PLC.
But, in RTU, only requested data and changes in it will be communicated. Basically, in a PLC, the programs are driven in a cyclic manner, and in an RTU, the programs are driven in an event manner (trigger-based).
Operating Voltage
A PLC works on 24V DC or 230V AC, but an RTU works with any process voltage.
IO Control
RTU is generally not used for output control like valves, pumps, motors, etc.
The main reason is poor wireless network sometimes and low power consumption. It can hamper the operation of outputs. In that case, PLC is the best option.
SCADA Connectivity or other Graphic System Connectivity
As the RTU does not have an in-built display and also, program control is much less in it; a SCADA is generally used everywhere when an RTU is used.
But, a PLC does not compulsorily require a SCADA; as many controllers nowadays have an in-built display, and also if not, the program control is much stronger in it to avoid its necessity. The operator can properly control the plant by means of hardwiring buttons.
Though it is difficult to conclude which to use, it depends mainly on the application and scenario. Both have their own merits and demerits, and it depends on the programmer and designer on what to use.
If you liked this article, then please subscribe to our YouTube Channel for PLC and SCADA video tutorials.
You can also follow us on Facebook and Twitter to receive daily updates.
Read Next: