In this article, we will learn the basic procedure for the Siemens S7-300 project Download from PC to PLC.
S7-300 Download from PC to PLC
The blow-mentioned steps will help you to open a siemens plc project and download the configuration changes to the PLC using a computer or laptop.
Open Simatic manager and Select the program which you need to download.
Click on SIMATIC 300(A) as shown in the below image.
Go to CPU and blocks.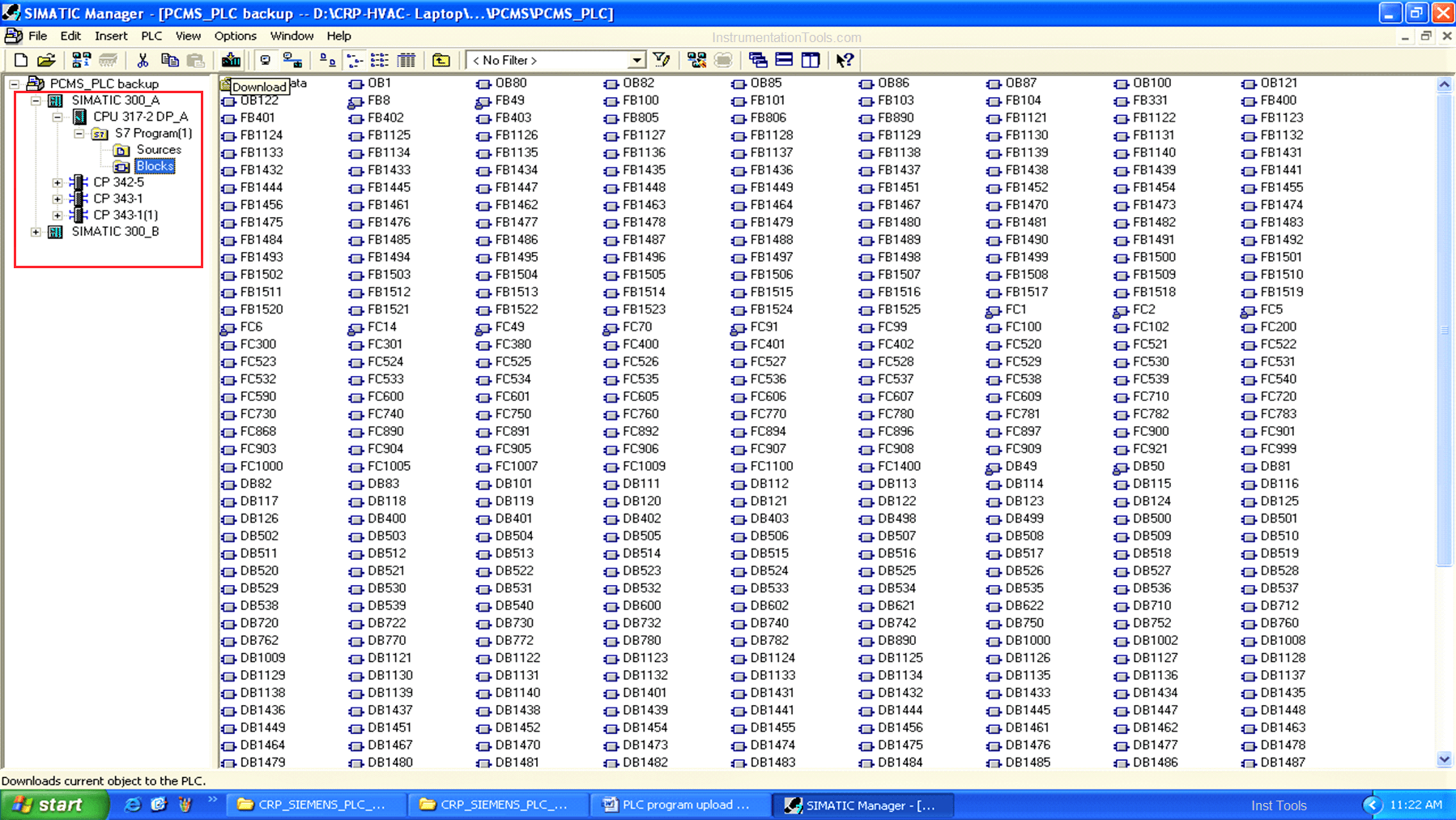 Then select the specified block (e.g: FC24).
Double click on it & its window will open.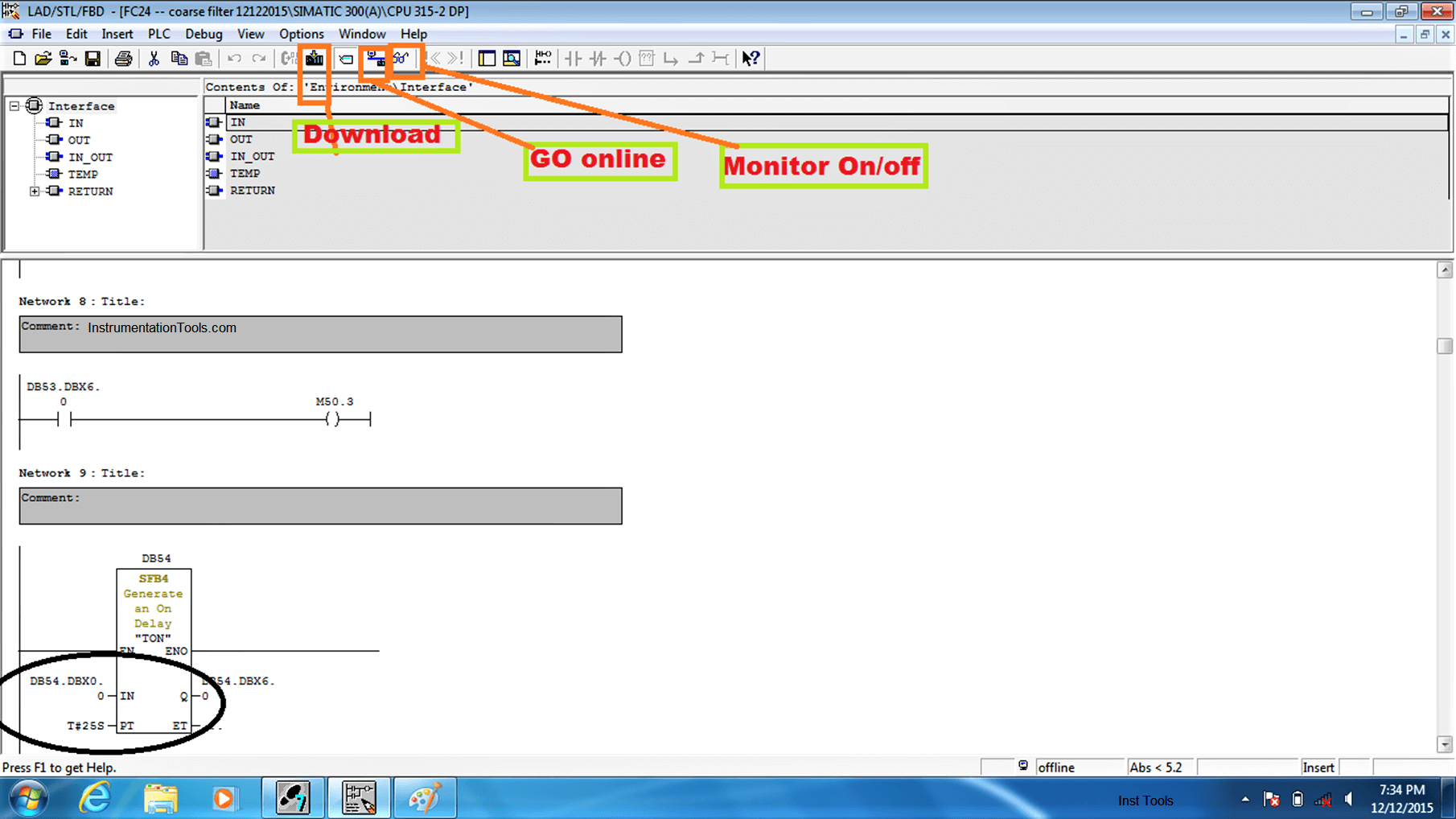 For example, we want to change a timer value.
Then change the specified time in the timer block and save it. Then download it to the PLC.
Go online & select monitor and check whether the program has changed or not.
Credits: PLQP Instrumentation Team
If you liked this article, then please subscribe to our YouTube Channel for Instrumentation, Electrical, PLC, and SCADA video tutorials.
You can also follow us on Facebook and Twitter to receive daily updates.
Read Next: