Pressure gauges with bourdon tube
Bourdon tubes are circular-shaped tubes with an oval cross-section. The pressure of the media acts on the inside of this tube which results in the oval cross section becomes almost round. Because of the curvature of the tube ring tension occurs which bends the bourdon tube. The end of the tube, which is not fixed, moves, this movement being a measurement for the pressure. This movement is indicated by a pointer.
The bourdon tubes bent at an angle of approx. 250° are used for pressures up to approx. 60 bar. Used for higher pressures are bourdon tubes with a number of superimposed coils of the same diameter (i.e. helical coils) or helical-shaped coils (i.e. helical springs) at one level. Bourdon tubes can only be protected against overload to a limited extent.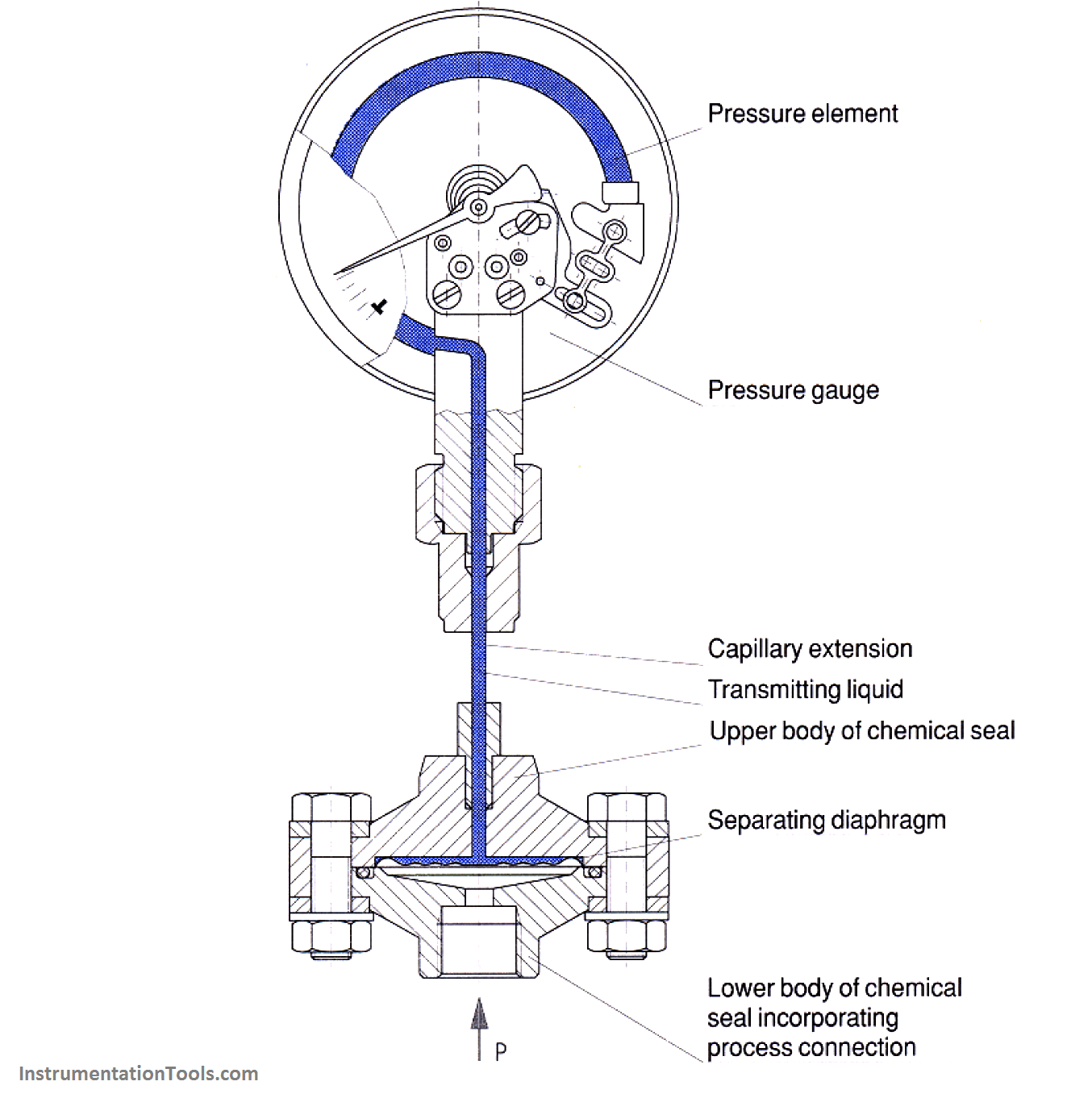 For particularly difficult measuring operations the pressure gauge can be provided upstream with a chemical seal as separation or protection system. The pressure ranges are between 0 ~ 0.6 and 0 ~ 4000 bar with a reading accuracy (or class) from 0.1 to 4.0 %.
The pressure is shown in standard measuring ranges over 270 angle degrees on the dial. Liquid-filled pressure gauges offer optimal protection against destruction by high dynamic pressure loads or vibrations as a result of their cushioning. Switching operations can be carried out when combined with alarm contacts and electrical output signals (for example 4 ~ 20 mA) can be used for industrial process automation in combination with transmitters.
Also See : Bourdon Tube Animation