A control Logix provides an open high-performance control platform for multiple types of control that can perform sequential, process, drive, or motion control in any combination with this single platform.
ControlLogix is a flexible platform that allows multiple processors, networks, and I/O to be mixed without restrictions.
Architecture of Allen Bradley PLC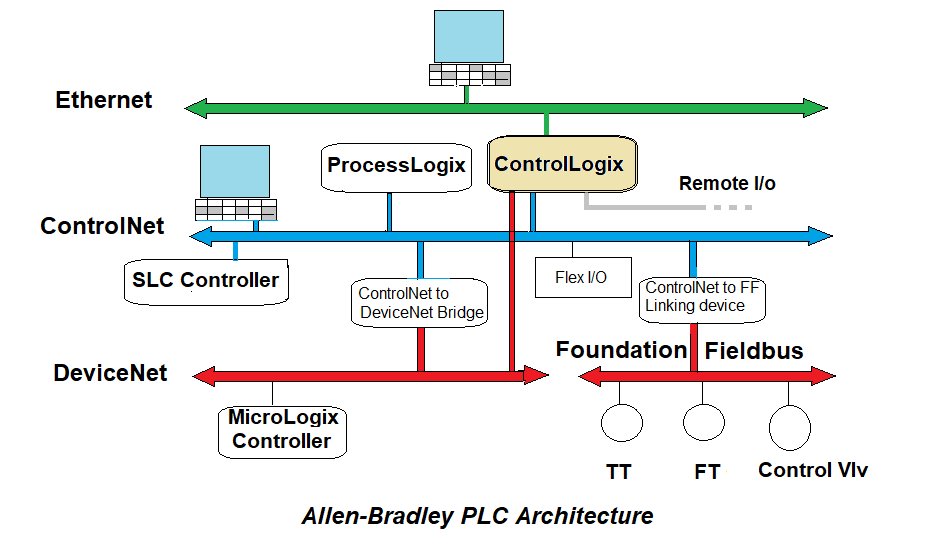 As the requirement of the application grows, one can use Net Links architecture for control of information across Ethernet, DeviceNet, and Foundation fieldbus.
ControlLogix Controller
It stores configuration data for every I/O module, it can be a local or a remote input/output. Control Logix controller executes the ladder motion commands. A servo module connects to a servo drive by an RS Logix 5000 program.
A ControlNet controller can also communicate across the backplane with communication interface modules to monitor and control I/O on ControlNet, DeviceNet, Universal Remote I/O networks and to monitor foundation field bus data.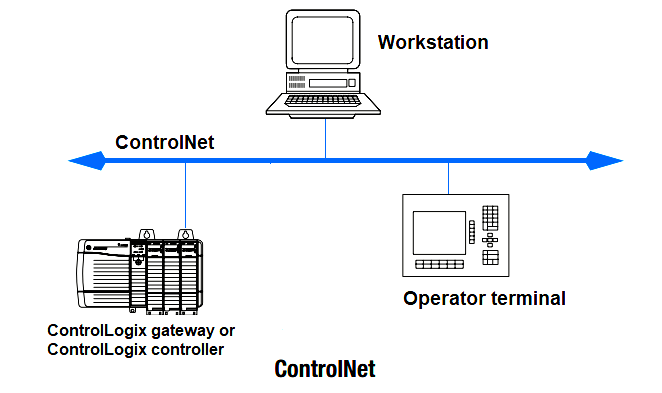 Separate communication modules are available for interfacing the backplane with Ethernet, ControlNet, Universal Remote I/O networks, and RS232 networks. Configuring a gateway to bridge and route control and information data between networks.
A controller communicates with control modules in local I/Os as well as remote I/O across ControlNet, DeviceNet, and Universal Control I/O. One or multiple controllers can be placed on a single controlLogix chassis.
It is capable of addressing a large number of inputs/outputs. 1,28,000 Digital inputs maximum and 4000 analog maximum.
ControlNet Communication module is available in the same chassis or a control gateway. The Control network is an open, high-speed network used for transferring the data. It provides real-time control, messaging services to peer communication.
ControlNet communications module bridges ControlNet links to route messages on the other networks such as Ethernet, ControlNet.
Supports peer to peer messaging
Supports programming and device configuration.
ControlNet can be connected with, I/O modules, controllers, personal computers, operator interfacing devices.
DeviceNet
DeviceNet is an open, low-level connection link that has a connection between simple, process measurement devices like sensors and actuators.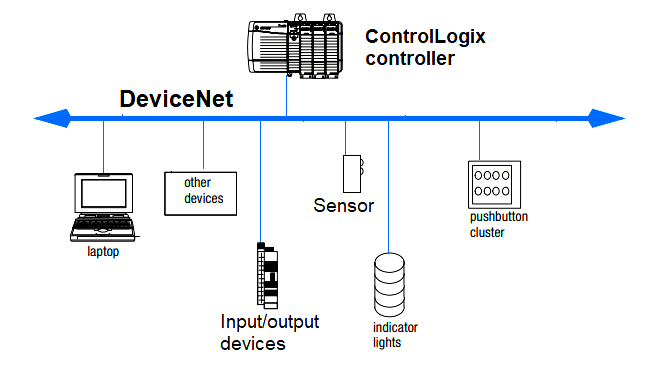 The DeviceNet provides:
Interoperability
Cost-effective wiring than traditional I/O wiring because devices need not be connected directly to programmable controllers.
It supports device-level diagnostics.
Connects to multiple vendor's devices.
Ethernet Network
Ethernet is a local area network designed for the high-speed exchange of information between computers and related devices.
Ethernet provides enterprise-wise systems access to plant floor data. It can transfer large data files.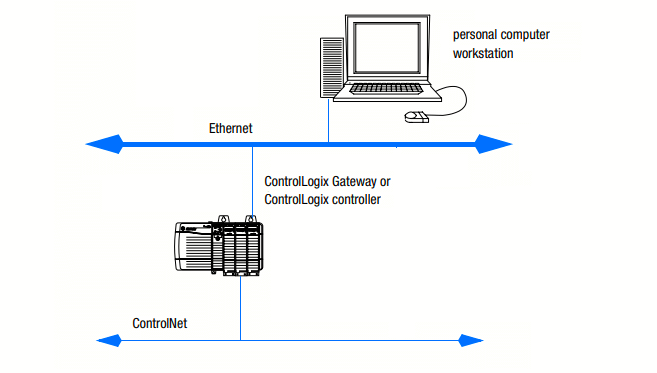 Universal Remote I/O Network:
It supports many Allen Bradley and third-party devices.
Serial Network:
The serial port supports the DP1 protocol to communicate with other devices on the serial links.
Fieldbus Network:
FF network is a standalone based network designed to handle process automation applications. Fieldbus networks can connect low-level devices directly to plant floor controllers. FF interconnects controllers with actuators, sensors.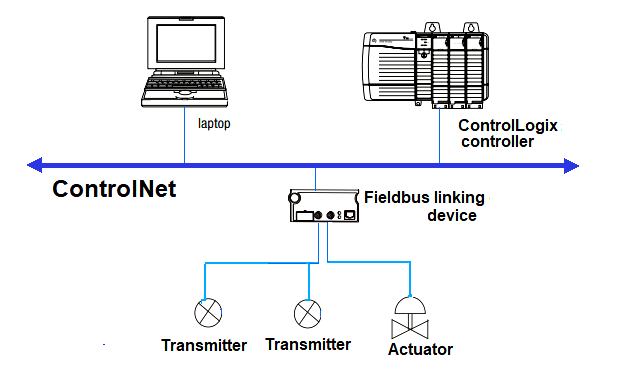 Reference: Allen Bradley
If you liked this article, then please subscribe to our YouTube Channel for PLC and SCADA video tutorials.
You can also follow us on Facebook and Twitter to receive daily updates.
Read Next: