In this article, we will learn about the interface module (IM) used in the Siemens PLC.
The data transfer between I/O modules or between higher levels of PLCs takes place via an interface module.
I know that many people have heard this word remote I/O, this is achieved by installing an interface module.
Remote I/O is used to reduce long wire run, reduce complexity while troubleshooting, and provide a cost-effective solution.
Let's assume that in the plant we have to install a bunch of field devices that are far away from the control room.
In such a case instead of pulling wires from field to control room can increase the cost significantly and also make troubleshooting of a system more difficult.
To make things simple, first, move all the I/O modules to the field area and add interface module with it.
Now, connect supported communication port from the control room's CPU to interface module to establish communication with each other.
This way you only require one cable for communication between devices, which reduces the cost of wiring and complexity.
Interface Module in Siemens PLC
As you can see in the below image that how an interface module is used to transfer data over a long distance.
In the case of a critical system, you can pull one more communication cable as a redundant system to prevent an unexpected shutdown.
There is one more way to use the interface module in the control panel.
In s7-300 series of CPU support three rack and eleven module configurations.
If you have a larger system than you may require more than one rack to communicate with other racks, Here, you need an interface module.
Check out the below image to know how an interface module is added on the rack to communicate with the CPU.
As you can see Interface module is added to the second slot of a first rack and in the first slot of the second rack.
Pull PROFIBUS cable from the first IM to the second IM. This way it can communicate with the rack through two Interface modules.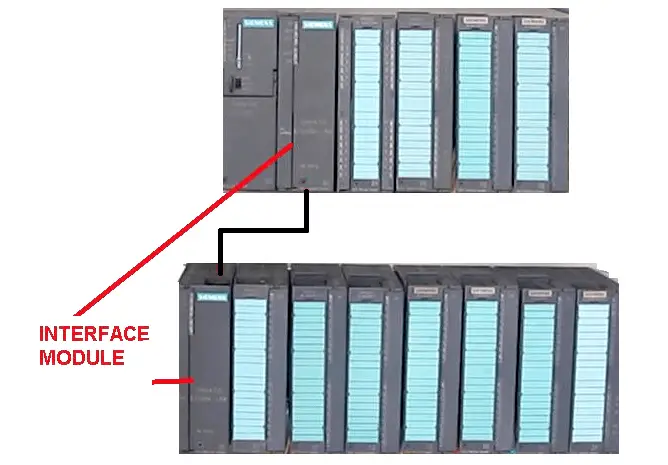 This way you can add the third rack and do follow the same step to establish a connection.
On the software side, you can find many different types of interface modules. You can choose as per your application and hardware.
You can connect an interface module through PROFINET or by PROFIBUS method to communicate.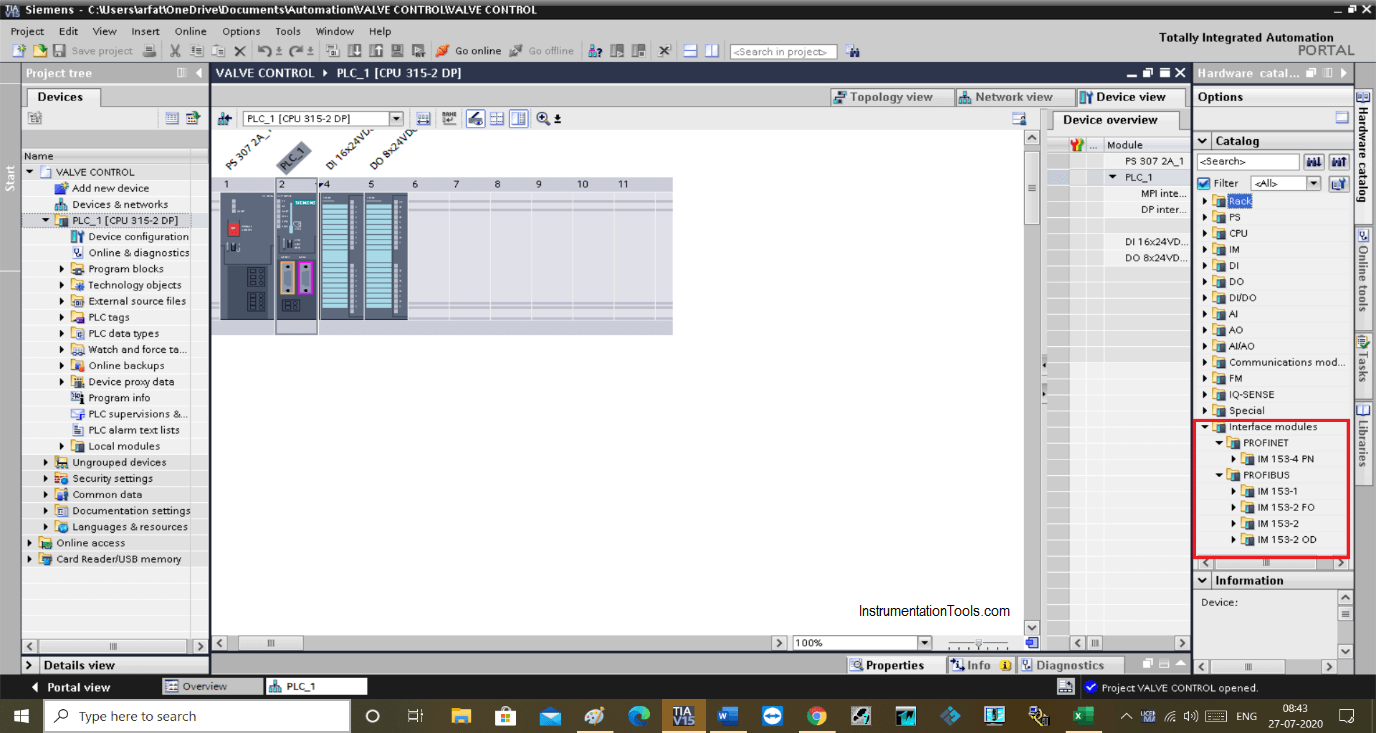 Author: Suhel Patel
If you liked this article, then please subscribe to our YouTube Channel for PLC and SCADA video tutorials.
You can also follow us on Facebook and Twitter to receive daily updates.
Read Next: