We have come across automatic door opening system in shopping malls; working of such automatic system using PLC based Door Open and Closing System.
PLC based Door Open and Closing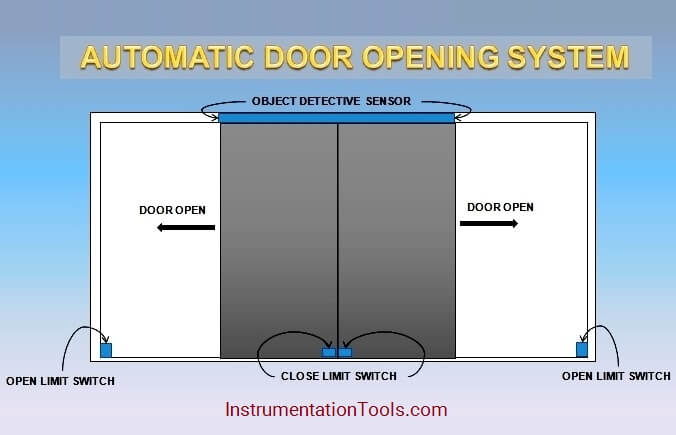 List of Inputs and Outputs

PLC Program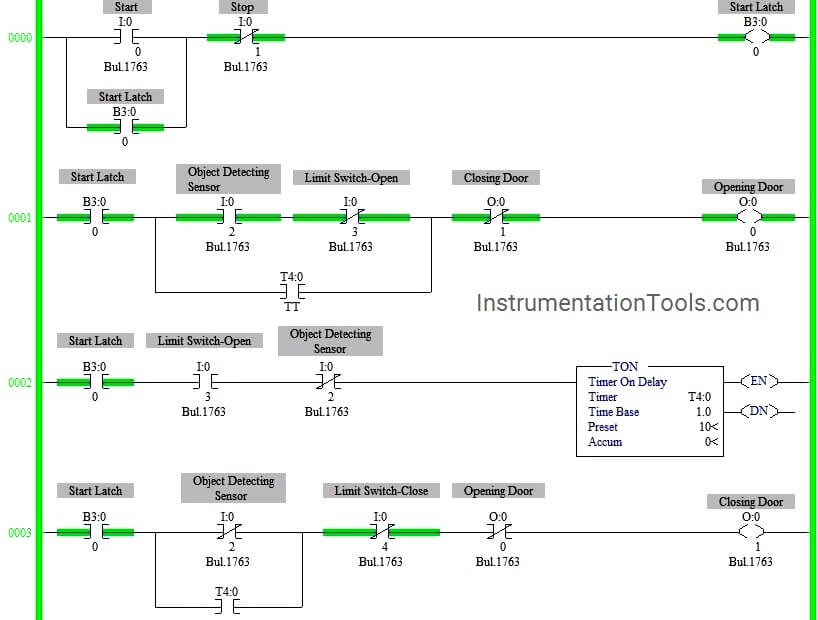 Logic Description
RUNG000
Latching rung to operate the system through Master Start and Stop PB.
RUNG001
When object detecting sensor detects people over there in a range,Will turn ON Opening door motor until open limit switch turned ON.
RUNG0002
In the absence of people in the range, Timer is used to give 10s to turn ON closing door motor
RUNG 0003
Closing motor turned ON until closed limit switch ON.
Note: For Interlocking, normally closed switch of open door motor and closed door motor is used in Rung 0002 and Rung 0003.
Conclusion:
The above explained automatic door opening system is for example only. It may vary from real time.
If you liked this article, then please subscribe to our YouTube Channel for PLC and SCADA video tutorials.
You can also follow us on Facebook and Twitter to receive daily updates.
Read Next: