Emerson DCS system is now a globally recognized system in the chemical as well as oil and gas industries. Nowadays Emerson remains a footprint on safety instrument systems in order to increase the plant and process safety.
Most Emerson DCS systems of an oil and gas plant is having a combination of two systems one is BPCS which is called "Basic Process Control System" and SIS or ESD which is called "Safety Instrument System" or "Emergency Shut-Down System".
Here we discuss the understanding of differences between the BPCS Control system and the ESD control system and how these two systems are differentiated.
Firstly, we understand what is BPCS and SIS?
Basic Process Control System (BPCS)
A basic Process Control System (BPCS) is a system that handles the control and monitor functions of an industrial plant process. BPCS is responsible for the proper operation of the plant, and in many instances is used as the first layer of protection.
A simple example of a basic process control loop is to maintain process variables at the desired value or setpoint (SP). It is important for sustaining the stability of a system, and for constantly producing the desired outcome of a process.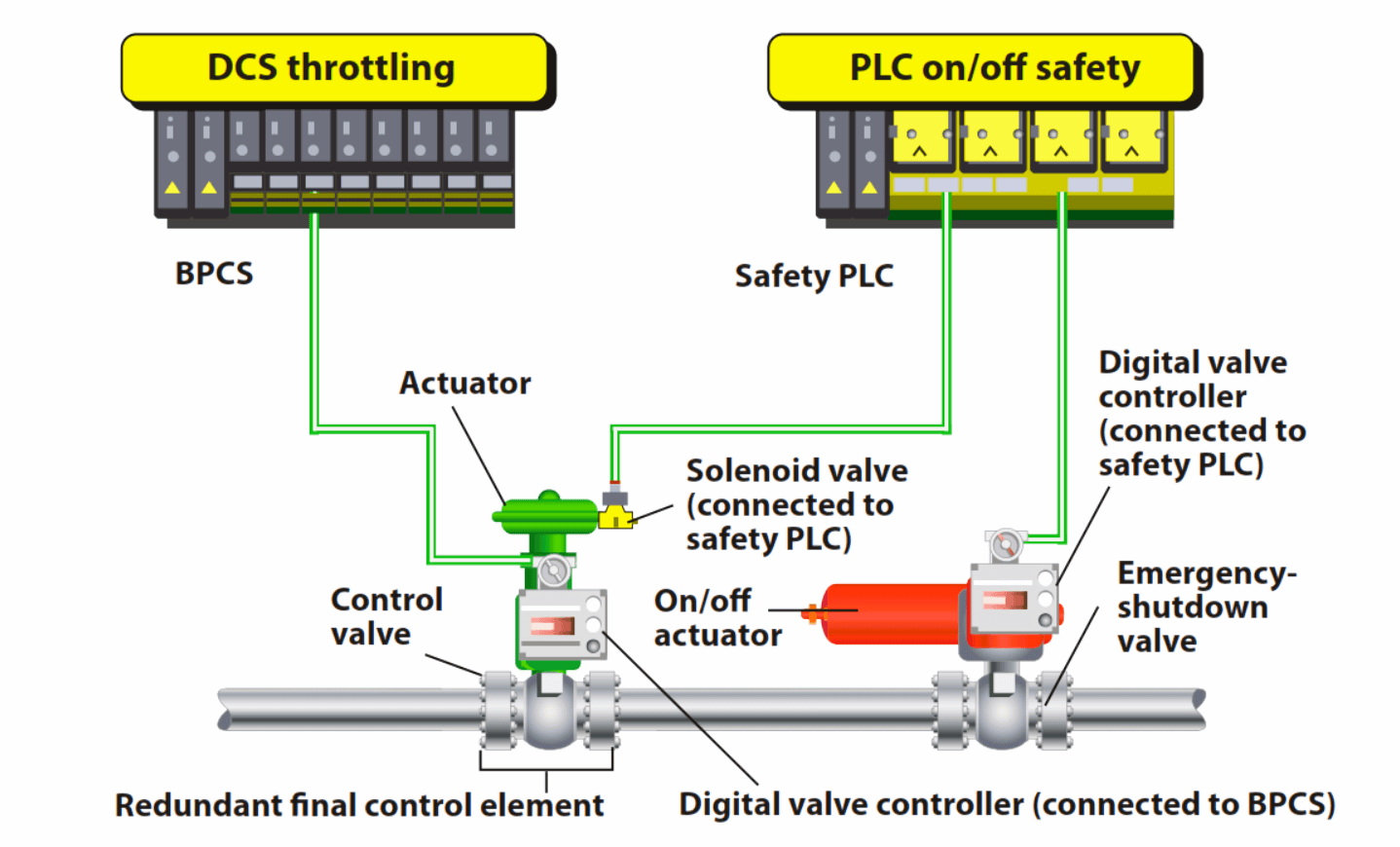 ESD Safety System
Now in SIS, the system is designed to provide safety for the process plant and gives quick response in emergency situations.
Emerson Delta-V SIS system is certified with SIL-3 level. Although operating stations and engineering stations are on the same network as BPCS, but marshaling cabinets and system cabinets of SIS is been standalone from BPCS. Furthermore, functional blocks of SIS i.e voting function block, cause-effect block, etc. are only used in SIS logic purpose
In the Emerson Delta-V system, the BPCS system is having a controller, AI, AO, DI, and DO cards. However, in SIS only logic solver cards (SLS-1508) and controllers are used rather than different categories of AI, AO, DI, and DO because SLS card channels are flexible as per requirement.
BPCS versus SIS
The below table illustrates some major differences between Delta-V BPCS and the SIS system.
| S.no. | BPCS Control System | SIS Control System |
| --- | --- | --- |
| Input-output Cards | In the BPCS system, Field instruments are connected to respective I/O Cards like AI, AO, DI, and DO. | In the SIS system, Field instruments are connected only to Logic Solver Cards. |
| Channel | Different cards have different signal channels, so a particular instrument must be connected to a specific card. Ex. Pressure Transmitter, so PT should be connected to AI card only. | Logic Solver Cards are flexible channel configurations so any type of instrument signal can be connected.   |
| Execution Time | Normally BPCS Module execution time is 150 Millisecond  to 1 Second | The execution time of SLS is 50 Millisecond |
| SIL Level | This type of Control System is SIL 1 Certified. | SIL 3 Certified |
| Integrated control and safety system | The system shares the same engineering, maintenance, and operations system. | There is no need to use different operating and maintenance systems, single software is used for both. |
| Certified Function Block | For Logic Development, customized function blocks are also used. | The IEC 61508-certified SIS function blocks are used for logic development. |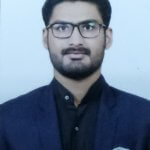 I have 6 years of experience in the field of instrumentation and control systems from various companies of chemicals manufacturing.