Here we give you the basic full-wave bridge rectifier to identify the electronic components in the circuit. Next, you have to identify the labels in the electrical circuit schematic.
Drag the letter that corresponds with the schematic label, drop it into the colored circle next to the correct symbol.
Electrical Circuit Label Schematic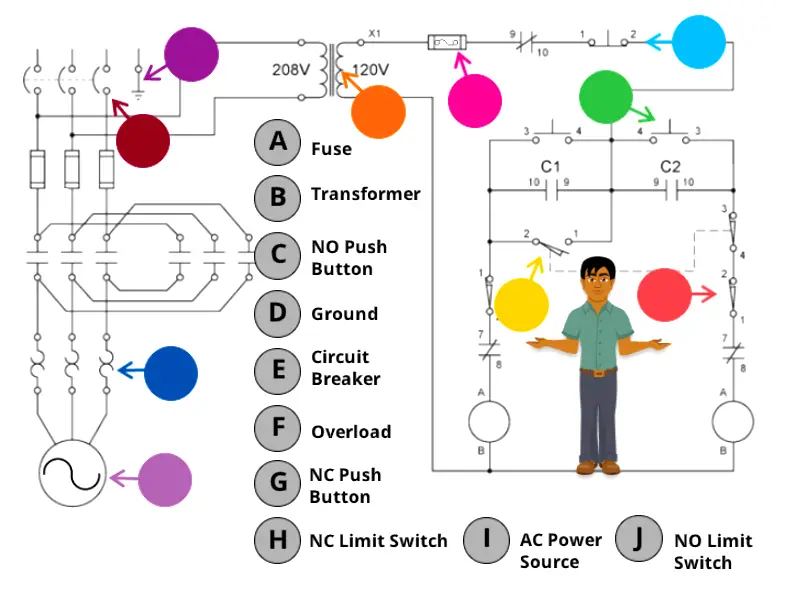 You have to drag and drop the correct technical words to the respective circle.
Requirements: Desktop or Laptop
Click on the below start button to launch the schematic.
Also Check: Online Simulations
If you liked this article, then please subscribe to our YouTube Channel for PLC and SCADA video tutorials.
You can also follow us on Facebook and Twitter to receive daily updates.