The schematic diagram below shows the single block and bleed valve manifold.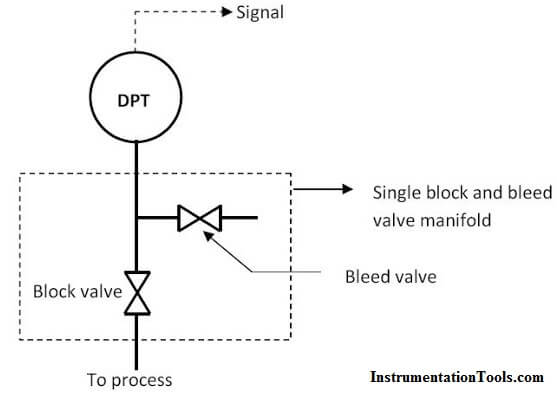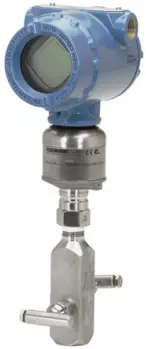 Transmitter
valve manifolds also come in single block-and-bleed configurations. In this scenario, the transmitter is being used for gauge pressure applications. Here, the "low" pressure port of the transmitter is vented to atmosphere, with only the "high" pressure port connected to the process medium through impulse lines.
Removing the DP transmitter (DPT in diagram above) is very easy. Simply close the block valve and open the bleed valve to vent process pressure to the atmosphere. The DP transmitter is already out of service.
Putting the transmitter back into operation is also easy. Ensure that both bleed and block valves are initially closed. Then open the block valve and the transmitter is back to service.
Also Read: 5 Valve Manifold Operation