Instrumentation engineering root cause analysis of Leaky Boiler Drum Level Switch Stops NH3 Plant Commissioning.
| | |
| --- | --- |
| Article Type: | Root Cause Analysis (RCA) |
| Category: | Instrumentation |
| Equipment Type: | Instruments |
| Author: | S. Raghava Chari |
Note: This root cause analysis (RCA) is from real-time scenarios that happened in industries during the tenure of two or three decades ago. These articles will help you to improve your troubleshooting skills and knowledge.
Leaky Boiler Drum Level Switch
Problem: 40-bars 250o C waste heat boiler Steam Drum Level Switch electrode packing leaks delayed an ammonia plant commissioning.
The workshop found it impossible to turn-out the flexible material-shaped packing.
The drawing has shown flexible material was unfamiliar and not available.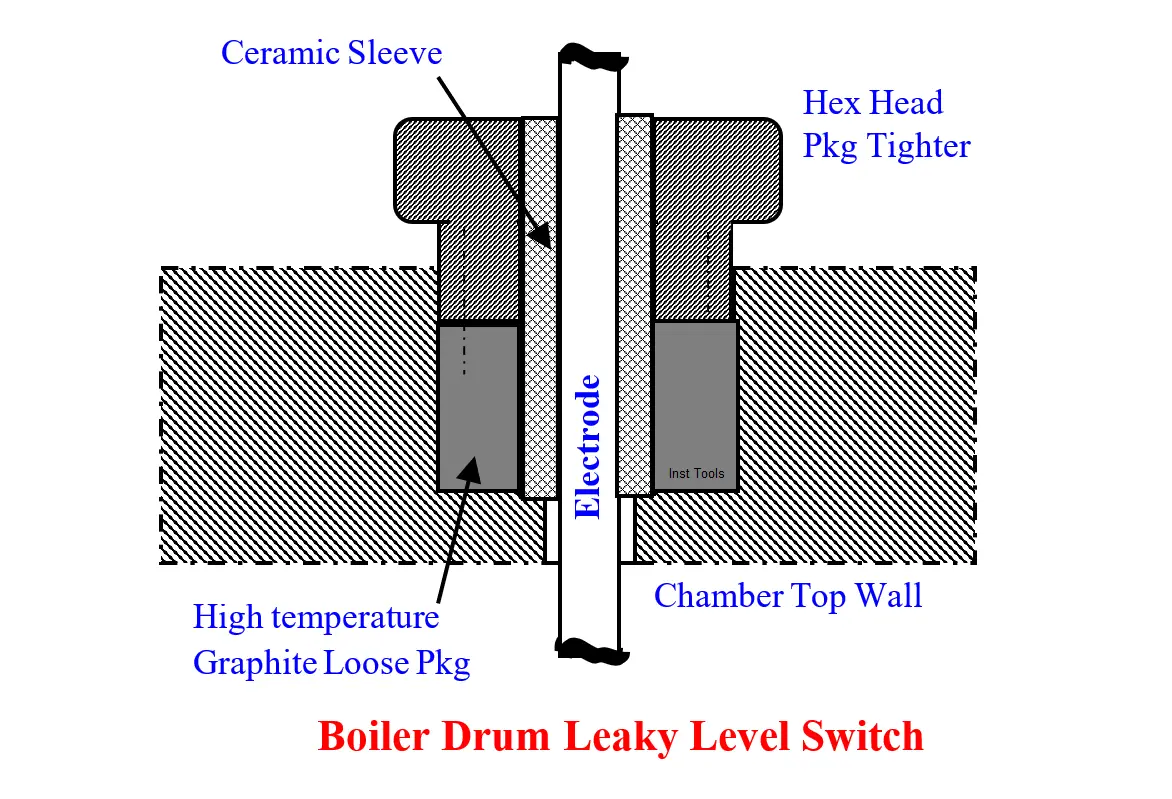 Author Solution
The author got the packing done thus:
Hold the electrode in the hole and wedge at the bottom with two diametrically opposite tiny wooden chips.
Fill loose high temperature graphite packing around the electrode; tighten the packing nut 3 turns after filling.
Insert the top ceramic sleeve to prevent electrode contacting the packing nut.
Tighten the packing nut if leaks seen at full drum pressure and temperature.
Benefits Realized
The level switch electrode never leaked; thus, a very important boiler safety alarm function reliably ever.
Author: S. Raghava Chari
Do you face any similar issues? Share with us through the below comments section.
If you liked this article, then please subscribe to our YouTube Channel for Instrumentation, Electrical, PLC, and SCADA video tutorials.
You can also follow us on Facebook and Twitter to receive daily updates.
Read Next: