Root Cause Analysis (RCA): Persisting K-601 steam turbine driven centrifugal compressors Discharge Head 3‑monthly leaks.
This article is in continuation to the previously discussed root cause analysis (RCA).
Click Here to read the article before reading this RCA.
| | |
| --- | --- |
| Article Type: | Root Cause Analysis (RCA) |
| Category: | Mechanical |
| Equipment Type: | High Speed, Hi KW Major Rotating Machines |
| Author: | S. Raghava Chari |
Note: This root cause analysis (RCA) is from real-time scenarios that happened in industries during the tenure of one or two decades ago. These articles will help you to improve your troubleshooting skills and knowledge.
Discharge Head 3‑monthly Leaks
The persisting three monthly 1½ days plant shutdown (SD) reduced the above great success elation somewhat.
Constantly thinking about it, the author recollected Kalrez, Du Pont advertised new super sealing material.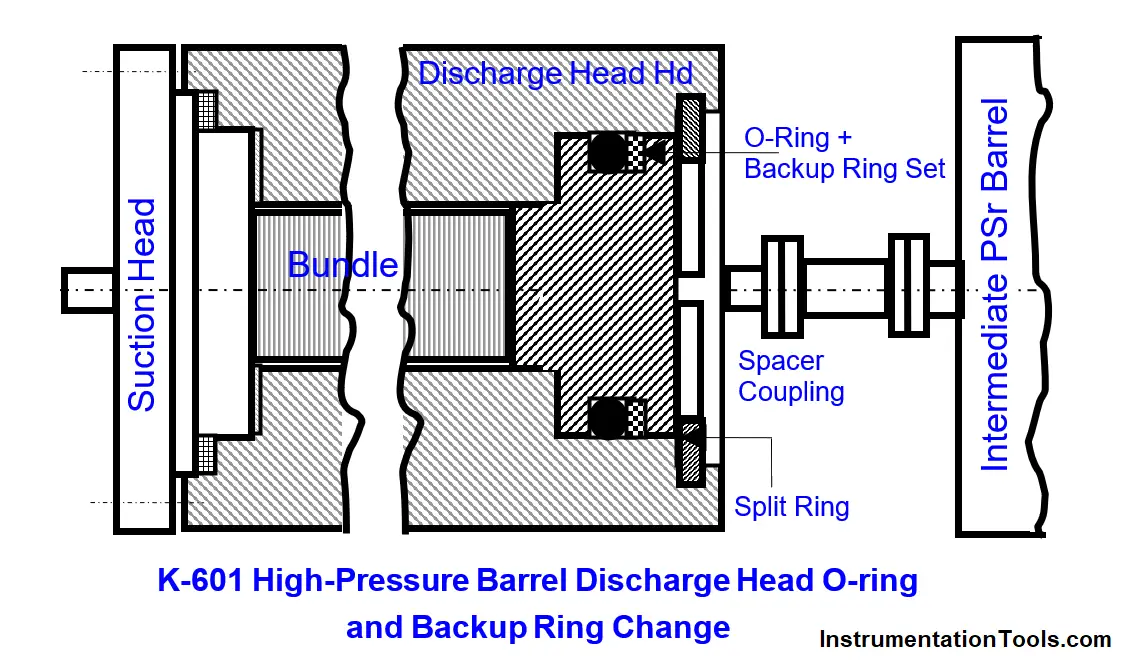 The ad claimed its super long time-resiliency and inertness to all known chemicals characteristics. After a detailed study, he was confident of its success; at least it won't worsen the present situation.
However, the compressor vendor declined Kalrez O-rings supply. He did not even give the O-ring dimensions, to get it from an O-ring vendor citing deviation from his standard and proprietary information as the reasons.
Shining a powerful flashlight on the last supply shipping list reverse side, the author jotted down the blacked-out dimensions.
Kalrez O‑Ring from an O-ring supplier and the usual PTFE backup ring at the DH never leaked!
Extending the new ORBRS quick-change method, bundles pre-TA assembled using bought-out stationary parts and available spare rotors reduce K‑601 each barrel overhaul times to just 36-hours, eliminating TA/shutdown pressures due to the Middle East and call center attracted depleting Rotating Machine Crew strength.
Author: S. Raghava Chari
Do you face any similar issues? Share with us through the below comments section.
If you liked this article, then please subscribe to our YouTube Channel for Instrumentation, Electrical, PLC, and SCADA video tutorials.
You can also follow us on Facebook and Twitter to receive daily updates.
Read Next:
The author shared the problems developed during commissioning and the author's 17 years' service in a South Indian Ammonia, Urea, and NPK complex fertilizers plant.