How to program Mitsubishi PLC
MITSUBISHI PLC FX Series1.
Download: Free Mitsubishi PLC Course
Start GX Developer SolfwareProject Menu
Select new project for create new PLC Programs.
Select open project for open software file.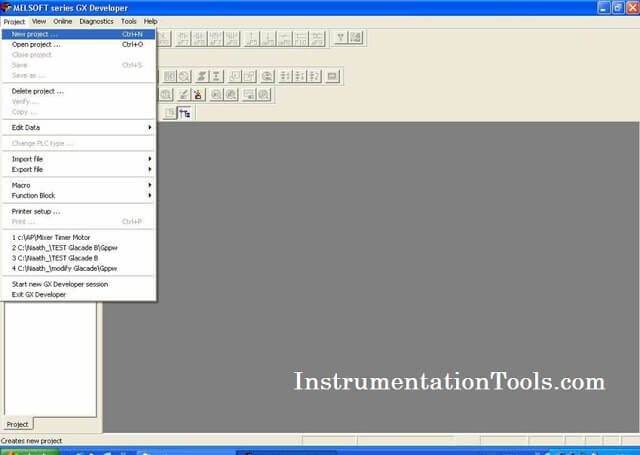 Mitsubishi PLC Programming Tutorials
2. Select PLC series and Type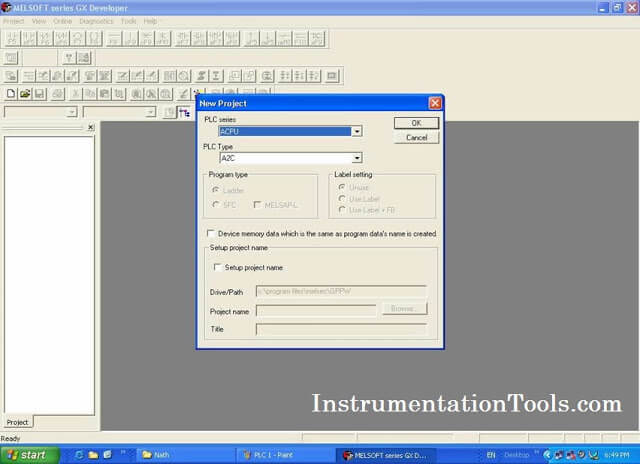 Mitsubishi PLC Programming Tutorials
3. Start to program PLC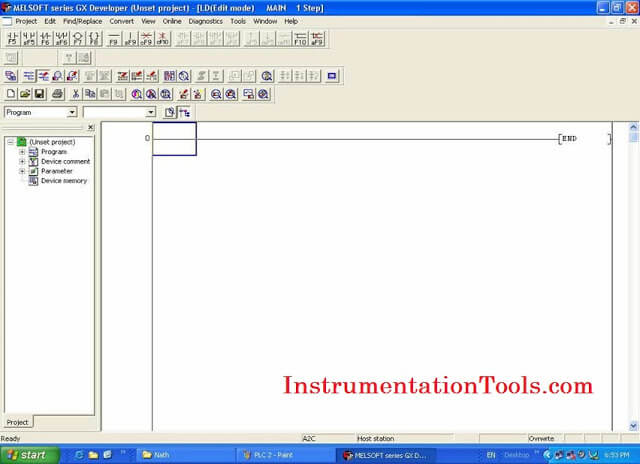 Mitsubishi PLC Programming Tutorials
4. PLC Programs.- Convert program (F4) to confirm with PLC.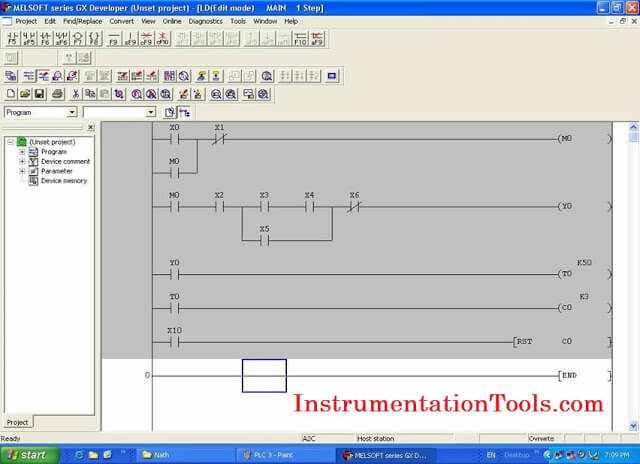 5. Programming test.
– Click toolbar and select Start Ladder Logic test. Then PLC will simulate program.
– You can Force program by Shift + Enter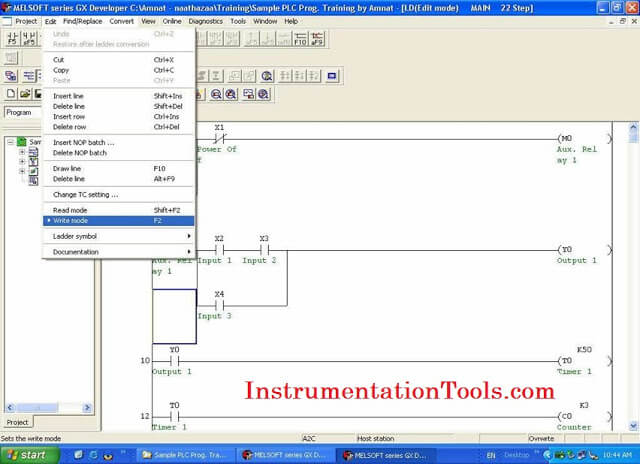 Mitsubishi PLC Programs Download
How to write Mitsubishi FX-Serie1. Connect your PC with
PLC
FX Series by
interface cable.
2. Open GX Developer PLC Programs.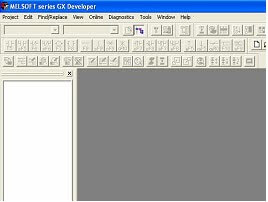 3. Select PLC switch to STOP Mode.
– PLC must in STOP mode when download PLC Programs.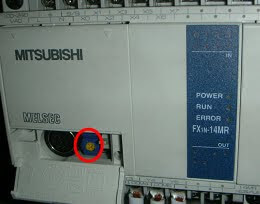 4. Select Online -> Write to PLC ….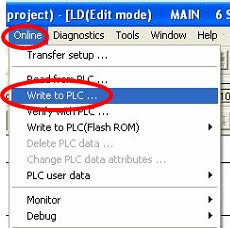 5. Select Model of PLC to write.
– In this case, I select FXCPU
6. Select Data to write to PLC.
– Parameter and program are necessary to write.
7. Select EXECUTE and Yes.
8. Software will show download status.
9. After finish to write, click OK.
How to back up Mitsubishi PLC
The most important of PLC Programs is PLC back up. This article will show you step by step to back up Misubishi PLC FX series.
1. Interface Mitsubishi PLC with PC by interface cable. ( RS232, USB, Etc )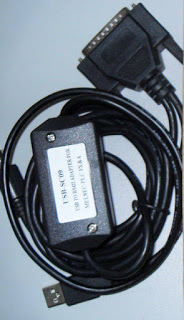 2. Open GX Developer Software.
– Select online -> Read from PLC.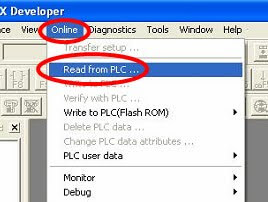 3. Select Main + PLC parameter -> Execute -> Yes
– To back up Main ladder and PLC parameter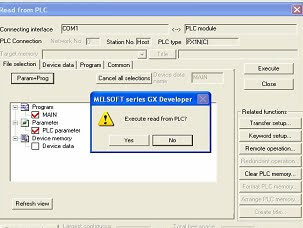 4. Waiting for read PLC Programs data -> OK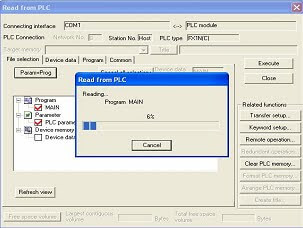 5. Open Project -> Save as -> Create name for your PLC Programs back up -> Save.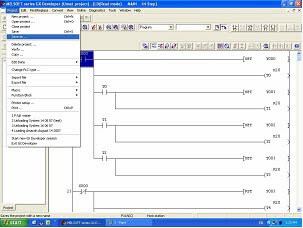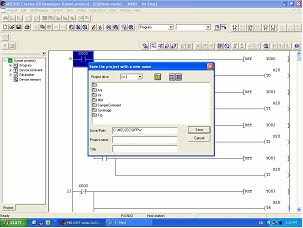 Download: Mitsubishi PLC Course
If you liked this article, then please subscribe to our YouTube Channel for PLC and SCADA video tutorials.
You can also follow us on Facebook and Twitter to receive daily updates.
Read Next: