Why You Need FDA Process Validation and How to Do It Right ?
It's important for pharmaceutical and biopharmaceutical companies to maintain quality and safety standards across products intended for human or veterinary use. Manufacturing processes are also governed by strict rules and regulations, and the first step in their standardization is proper understanding and implementation of FDA regulations.
To meet these regulations and protect against issues that may arise during a regulatory inspection, companies require a solid process validation program.
Importance of FDA Process Validation Guidelines
Process validation is a key aspect of pharmaceutical cGMP. It helps food and drug manufacturers ensure high consistency in product quality and performance across various units and batches, prevent variations or inconsistent results in production output, supply and quality, and protect against penalties that may arise from non-compliance.
Process validation needs to be conducted before any batch is distributed for public consumption, to ensure that manufacturers have gained assurance in the performance of the process and consistency of its results.
The FDA offers guidance documents that define which concepts and elements should be included in a validation program, as well as various methods that may be used for its preparation and implementation. This helps manufacturers understand FDA requirements for quality assurance and management.
FDA Process Validation Approach
FDA Process validation defines the collection and assessment of objective data that establishes the ability of a process to deliver products in a consistent manner. It includes activities that affect product attributes such as quality, identity, strength, purity, and potency, at every stage of the manufacturing lifecycle.
The FDA promotes a 'lifecycle' approach for process validation, which consists of reliable design practices, ongoing qualifications and continuous process verification. This approach is designed to help companies gain knowledge about process performance and effectiveness, as well as sources of variation and risk.
Risk management and control during the process design stage is an essential part of the lifecycle approach, but it also promotes an ongoing understanding of processes during routine production.
Stages of FDA Process Validation
According to the FDA guidance, process validation can be classified in three stages:
Process Design – At this stage, the data collected during product development and scale-up procedures is used to define a commercial manufacturing process.
Process Qualification – Evaluation of the process design is conducted at this stage, to assess whether it can be reproduced for commercial manufacturing.
Continued Process Verification – This stage offers assurance that each process remains in a state of control during commercial production.
How to Ensure an Effective Process Validation Program
Proper project management and recording helps companies collect scientific data for effective process validation. The collection and analysis of scientific data is important at every stage of the manufacturing lifecycle, since it allows for better control throughout routine production.
Here are some additional tips for designing an efficient process validation program
Use an integrated team approach with experts from numerous fields, and maintaining project plans.
Conduct studies to determine, observe, compare, or confirm product and process information.
Evaluate parameters and attributes based on the role they play in the process and product quality.
Understand the presence, degree and sources of variation, and its impact on process and product attributes.
Ensure that control of attributes, parameters and variations is proportionate to the risk they pose to the process.
Maintain established and controlled processes throughout the manufacturing lifecycle.
Perform appropriate qualification activities, such as instrument calibration for equipment used in each process.
Continually improve manufacturing processes through ongoing data collection and evaluation programs.
Consequences of Not Meeting FDA Regulations
If a company is found non-compliant with FDA regulations during an inspection, they will be subject to corrective actions or penalties. Depending on the type and severity of the violation, as well as its impact on public health and safety, the impact can range from negative publicity and litigation to recalls or forced seizure of products/batches.
Process validation requirements may vary depending on the nature of products, process complexity and other factors, but following the framework provided by the FDA guidance helps manufacturers achieve results. To learn more about FDA regulations, guidelines and policies for the pharma industry, refer to the relevant guidance documents and resources.
Author Bio: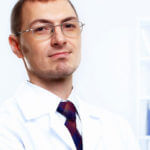 Edward Simpson works for RS Calibration Services and has a knack for finding faults in machines and does not rest until they are rectified to perfection. He lives in Pleasanton, CA and loves to write about how machines work and about the importance of proper care and calibration of equipment. When he's not working or writing, he loves to run to stay fit.