How will a field JB of conventional 4-20mA connection look different from that of FF JB.
Conventional Junction box
Convectional Junction box contains Terminal Strip and Earth Strip/earth bus bar only.
Instruments field pair / core cable (From Instruments to Junction Box for transmitters, switches, valves, solenoid valve etc.) is terminated at one side of terminal strip and multi-pair cables (From Junction box to Marshalling cabinet/system cabinet/control panel) are terminated at other side of terminal strip.
The shield/screen of cable is terminated on Earth strip or terminals based on project philosophy.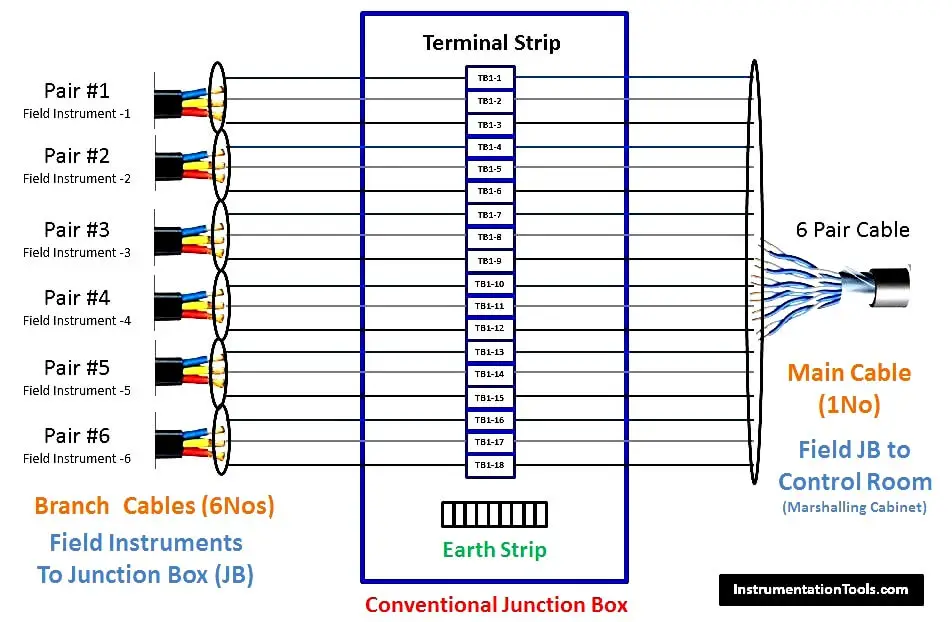 Field Instruments (4-20mA) to Conventional Junction Box Animation :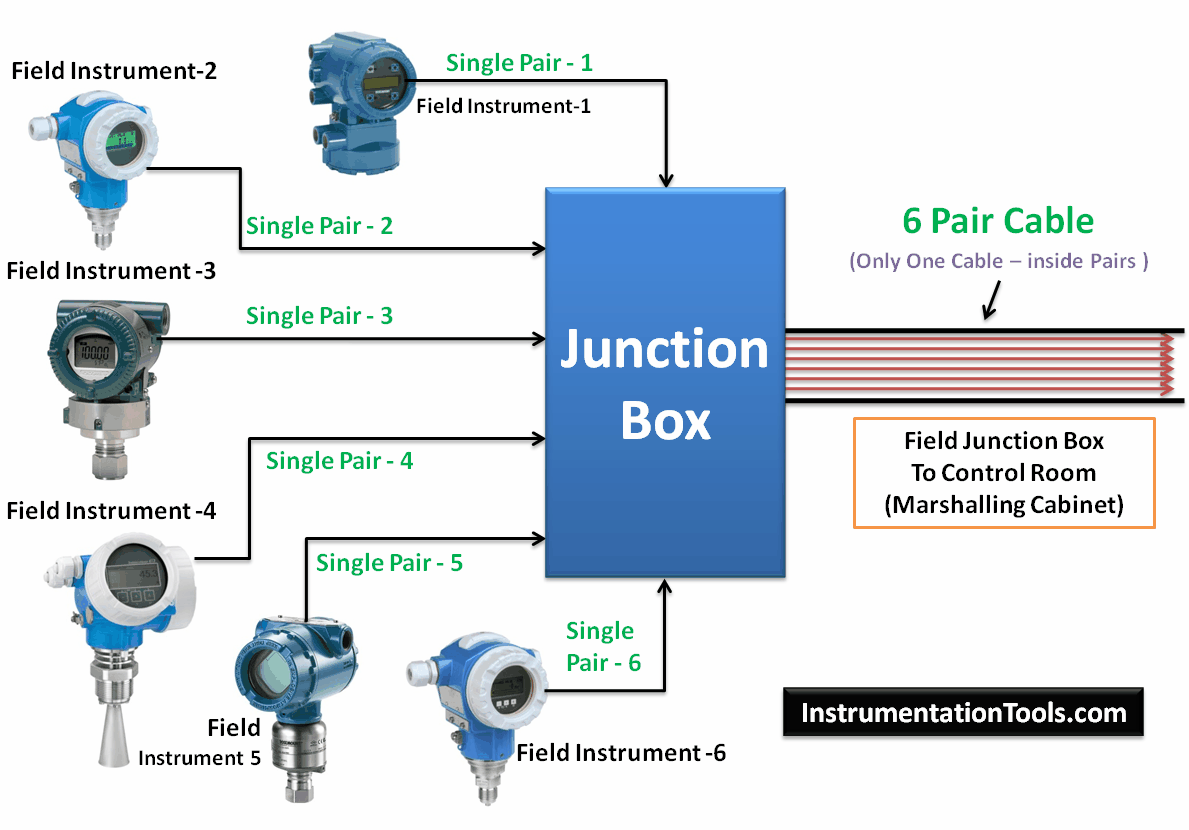 Junction Box Parts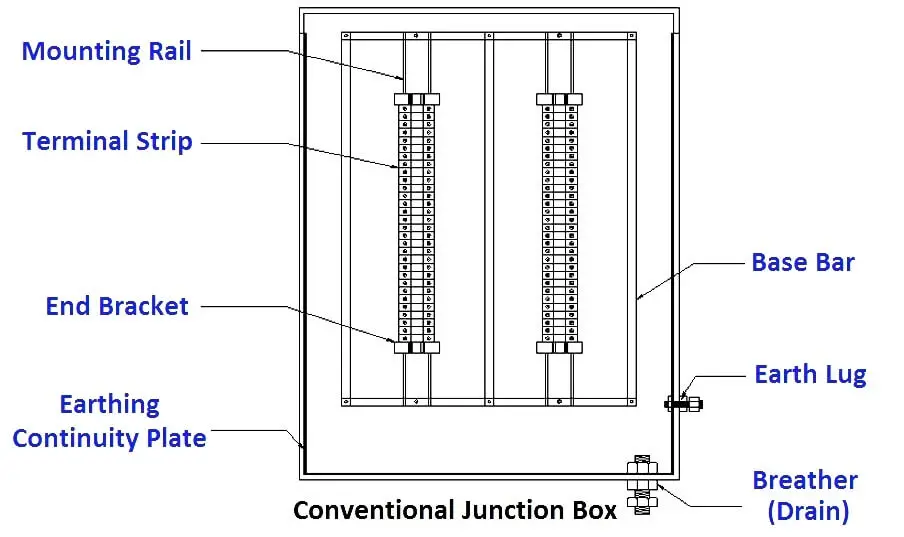 Junction Box External View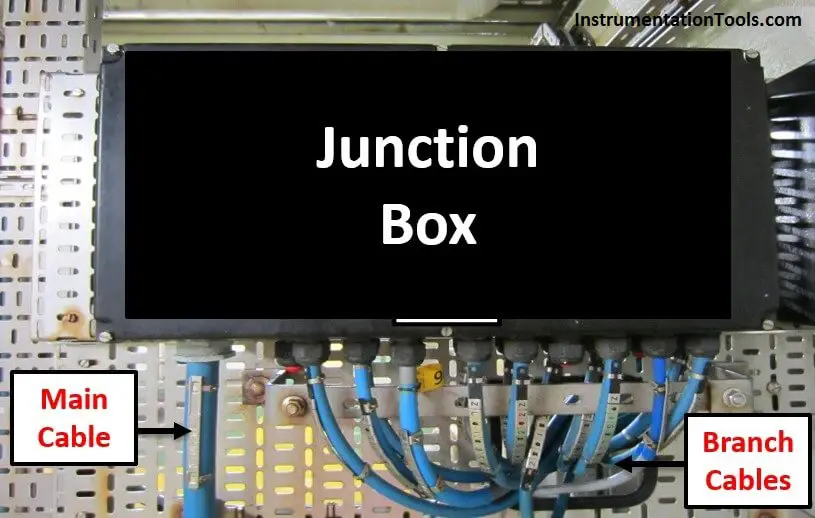 Junction Box Internal View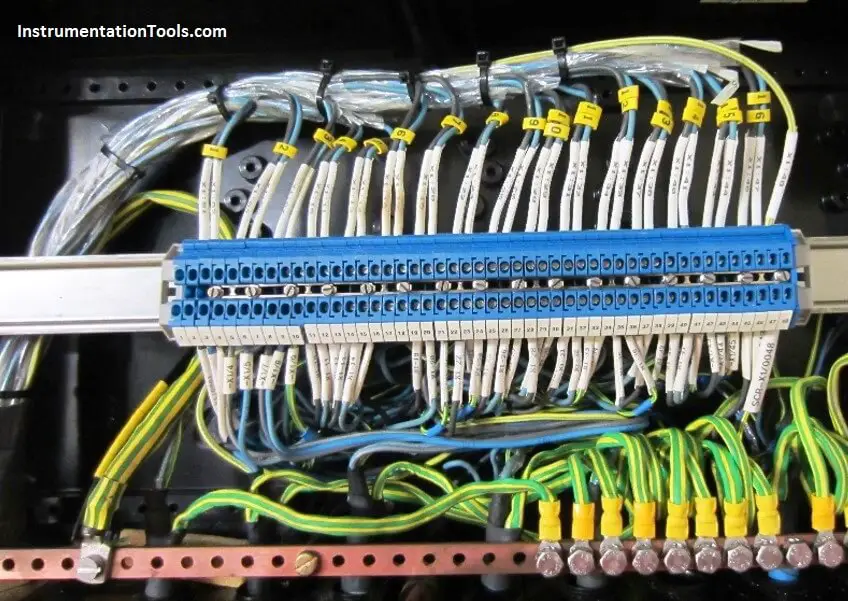 FF (Foundation Fieldbus) Junction box
FF Junction box generally contains
Spur termination board and Field Barrier
Trunk Termination Assembly
Surge Protector
Fieldbus terminator
Trunk Termination board
A typical FF JB arrangement is shown in Fig below. The internal layout of components may vary for different designs and suppliers, however the components remains same mostly.
The cable connected to field instrument (transmitters, switches, valves, solenoid valve etc.) is termed as Spur Cable and cable connected to control system is termed as Trunk Cable.
The example used here is High Power Trunk concept, where Trunk is non IS and Spur is IS (IS – Intrinsically Safe).
As Trunk is non–IS, trunk termination assembly is physically Isolated by means of separator plate section inside JB to provide separation between IS and Non IS signals.
Internal wiring is done by FF-JB supplier. Field Engineer has to terminate Spur and Trunk cables at site on termination boards.
The FF JB design is based on segment design which will provide no of spurs and Trunk connected in single FF JB. Segment design is a separate topic of discussion hence not covered here.
In some cases temperature multiplexers are used to connect temperature Element on FF segment. These multiplexers are installed inside Junction box and this multiplexer JB is connected to FF JB as a spur like any other transmitter spur. A good design engineering practice is to limit 1 to 2 no. Multiplexer in a segment.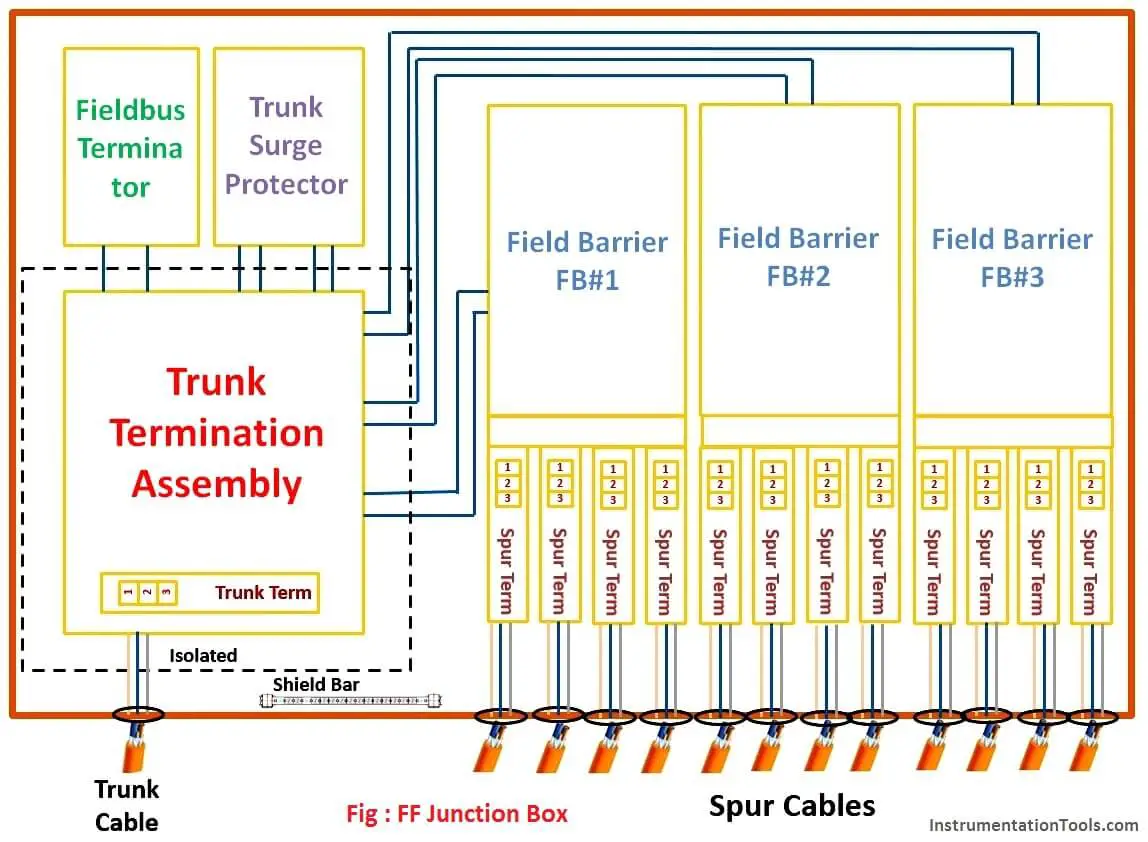 Fieldbus Signals Flow Animation : FF Field Instruments to FF JB, then to Host/Control Room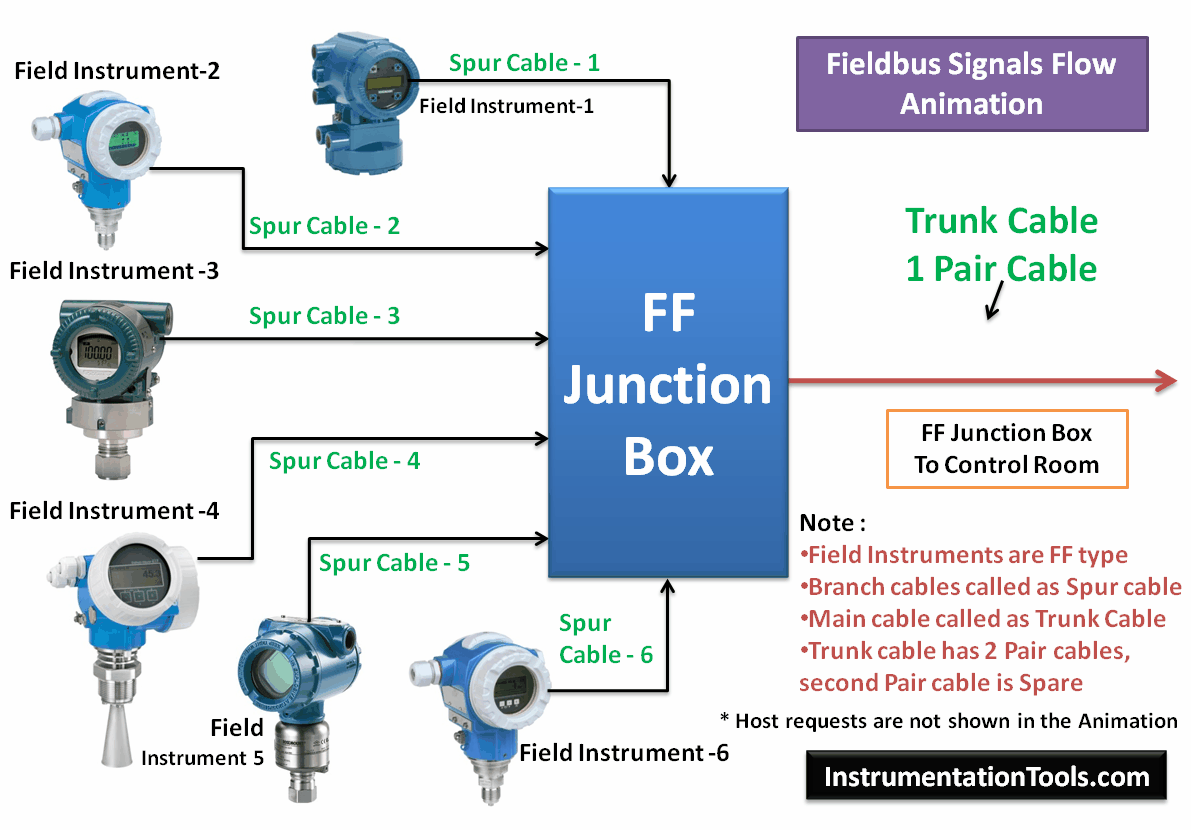 FF Junction Box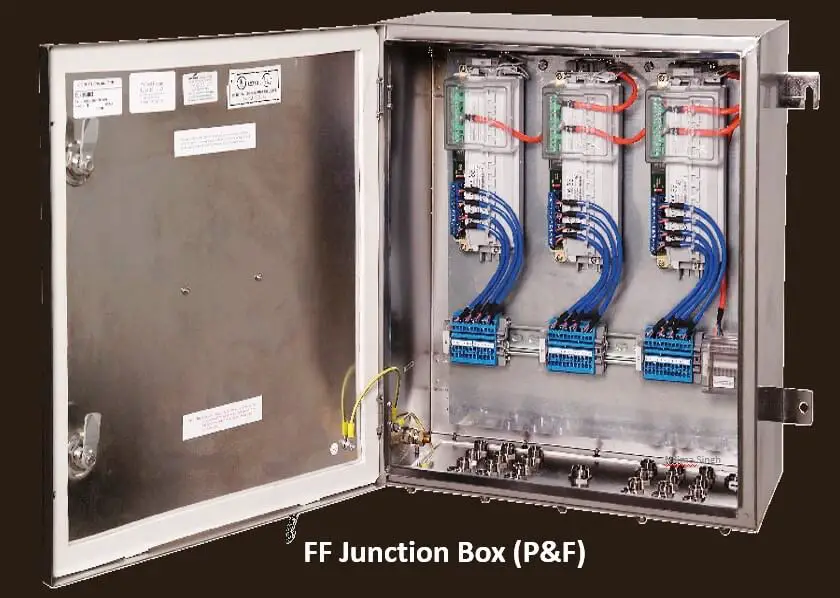 Also See : DCS/PLC Signal Flow Animation
Article by :
Nilima singh
Instrumentation and control Engineer
13 year experience in Detail engineering
Worked on various Refinery, Oil & Gas, Petrochemical and chemical projects