A junction box is an electrical box that contains terminal blocks. It acts as an intermediate junction between field devices (instruments) and control panels (PLC/DCS).
The cables from field devices come to one side of the terminal block and from another end, it goes to the control panel.
The selection of instrument junction boxes shall be governed by the specific electrical application and by the areas in which the junction boxes are installed.
A junction box should have certification to exhibit proper hazardous area protection & ingress protection IP.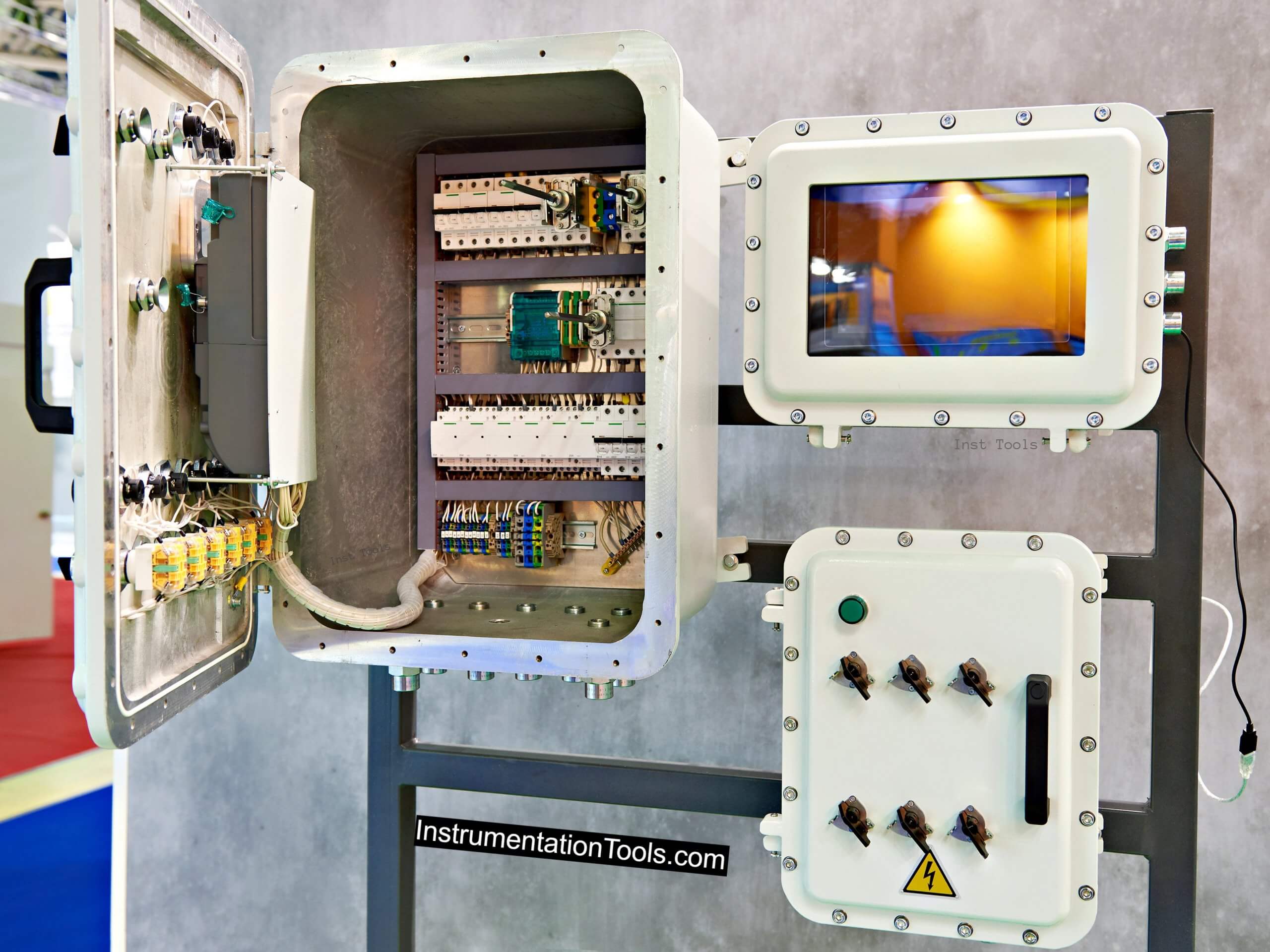 Junction Box Selection Factors
Factors that have to be considered for selecting Junction Box are as follows.
Material
Degree of Protection
Terminal Type
Cable Entry Direction
Cable Entry Devices
Earthing
Temperature Class
Breather / Drainer Plug
Enclosure Size
Labels
Terminal Block Back Plate
Doors
Ambient Temperature
Codes and Standards
The following codes and standards are applicable while selecting a junction box.
IEC-60529  / BS-5490  (Ingress Protection)
RAL-7032  (Painting)
DIN-145  (Letter Size in Name Plate)
API RP 14F & API RP 14FZ (Design, Installation & Maintenance for Fixed & Floating Offshore petroleum facilities for Unclassified & class1, zone0, zone1 & zone2 locations.)
IEC-60079  (Equipment – general requirements)
IEC-60079-10.1.:2009  (Explosive Atmosphere – Classification of areas explosive, gas atmosphere)
IEC-60079-7  (Equipment Protection by Increased Safety 'e'
IEC-60079-11  (Explosive Atmosphere)
IEC-60079-14  (Electrical Installations design, selection & erection)
IEC-60947  (Terminal Type Selection)
IEC-60423 & IEC-62444  (Design, Construction & Selection of Gland plates & Cable Glands)
IEC-61892  (Mobile & Fixed Offshore Units, Electrical Installations) 
Junction Box Material Selection
In offshore structures, the majority of instrument junction boxes are manufactured using stainless steel.
Type SS316L is usually preferred because Type 303 & 304 are more subjected to pitting – type corrosion (API RP 14F & API RP 14FZ).
As per API 14FZ, SS316L is capable of achieving ingress protection enabling those instrument junction boxes to be reasonable for use in hazardous areas and can be certified under ATEX Directive & IECEx Certification scheme.
 IECEx Certification is based on International Standard IEC-60079 Series & ATEX Directive is based on European Union (EU) Standard.
The most commonly used junction boxes in the offshore platforms are Ex e "increased safety" & Ex d "flameproof".
Materials with good corrosion resistance, high yield, high creep strength and tolerance to high ambient temperature is used for manufacturing junction boxes for outdoor areas that are exposed to changing environmental conditions.
Glass Fiber Reinforced Polymer (GFRP) is the widely used material for outdoor areas due to its high resistance to contamination from oils & its excellent mechanical properties & life expectancy.
SS316L & GFRP are widely used materials for both indoor & outdoor instrument junction boxes. CRCA steel is also used as a material for manufacturing junction boxes for non-hazardous small scale industries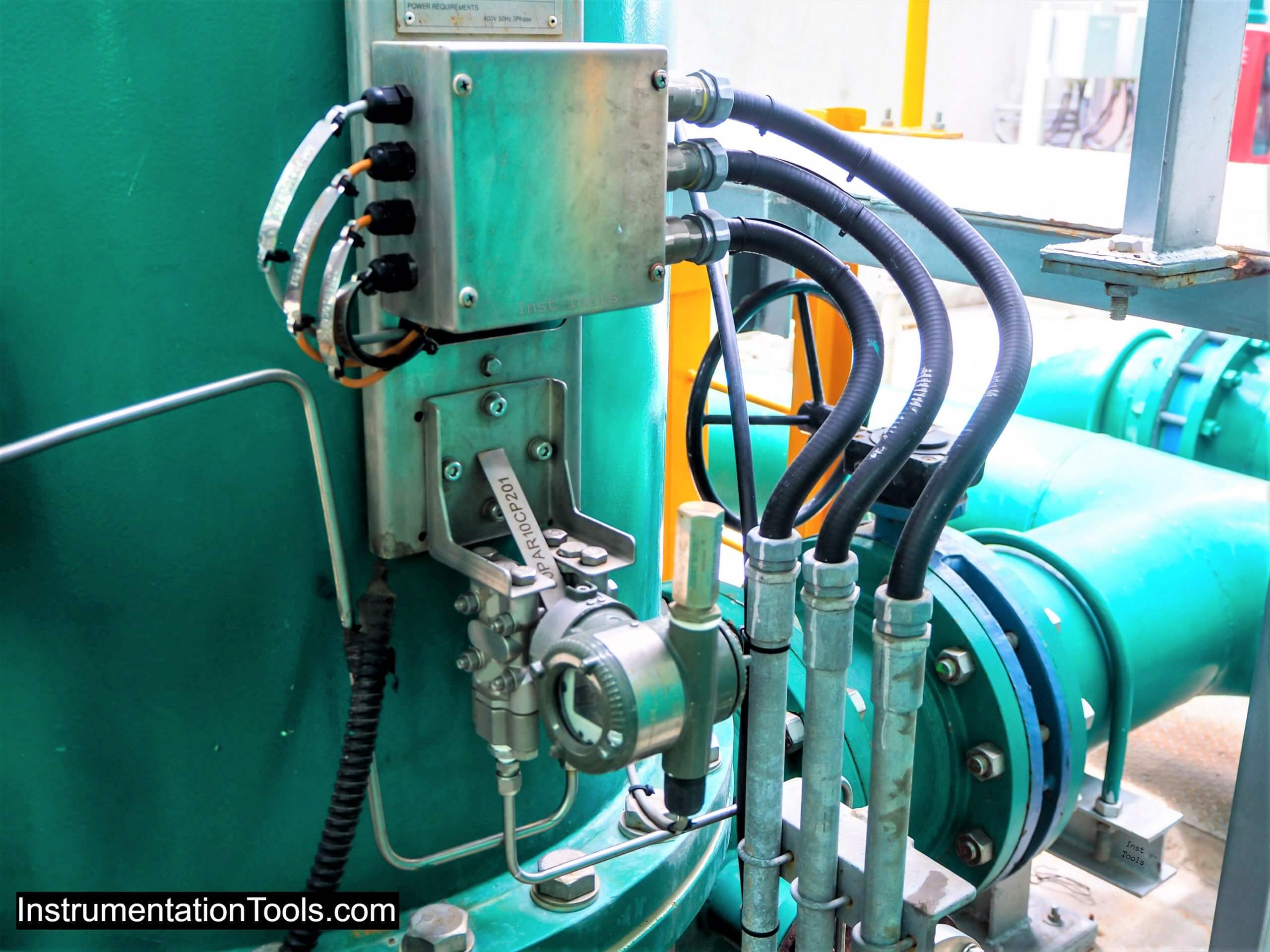 Ingress Protection Rating (IEC-60529)
Ingress Protection (IP) Rating provides protection of equipment against certain external influences such as dust, water, accidental contact, intrusions, and protection against direct contact.
Ingress Protection is detailed in international standard IEC-60529.
We have to choose the IP rating of equipment by studying the location where we have to install that. For indoor areas, usually, IP21 & IP 44 are used because of their low-security level. Whereas, for outdoor areas, a minimum IP56 is required to withstand severe conditions.
Normally in all industries, they usually prefer junction boxes with a minimum IP65.
Refer IEC-60529 for more details.
Terminal Types
Mainly two types of terminals are used in junction boxes. They are Screw type &  Pin / Spring Cage type.
Spring Cage Type or Pin Type terminals are most commonly used because of vibration-proof connection, high strength, easy installation, and good electrical conductivity.
We usually select terminal types according to IEC-60947.
Screw Type connection is time-consuming. The screw mechanism limits the minimum physical size of the terminal.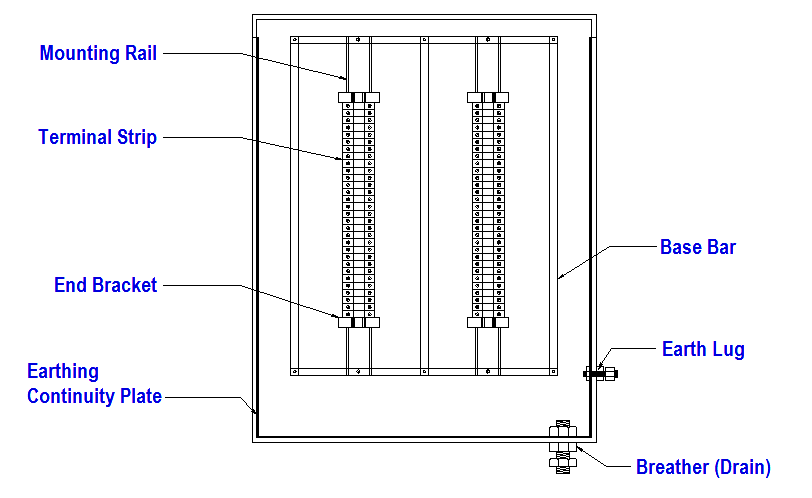 Cable Entry Directions
On Ex 'e' certified instrument junction box, cable entry should be at the bottom and sides which should maintain the certification and IP rating of the enclosure.
As per EN-60079-0, cable entries should maintain the degree of ingress protection IP & the Ex rating.
As per EN-60079-10, all unused entries in the junction box should be sealed.
Cable Entry Devices
Gland plates are the most commonly used medium for cable entry.
Mostly gland plates are made up of SS316L which provides excellent corrosion resistance
As per IEC-60423, it is recommended to use SS316L as the gland plate material.
As per IEC-62444, Cable glands should be made up of nickel-plated brass.
 Earthing
Earth studs should be made up of SS316L.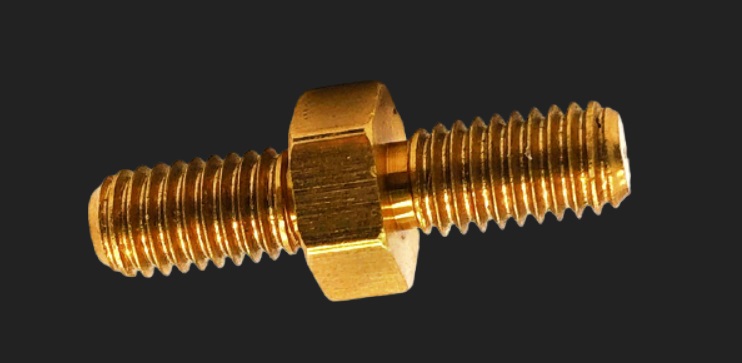 As per IEC-60529, Earth studs should be welded to the enclosure wall to maintain the integrity of the IP rating.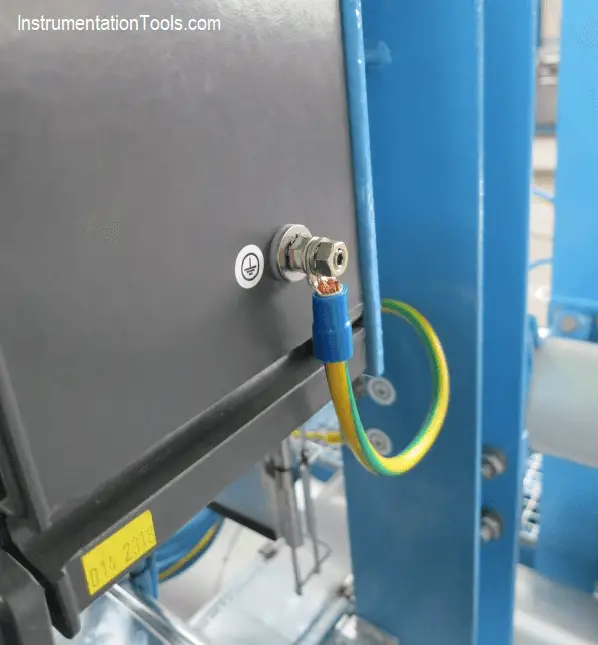 Temperature Class
A temperature class for junction box is utilized to assign the most extreme operating temperature on the surface of the equipment, which ought to be not exactly ignition temperature of the surrounding, potentially hazardous atmosphere.
As per IEC-60079-10, the junction box located in the field should be suitable for hazardous areas with gas group II and temperature class of T3 as a minimum.
Drain/Breather Plug
The function of the drain/breather plug is to minimize moisture buildup in junction boxes by enabling condensation or moisture to drain & allow air from the enclosure to vent into the surrounding atmosphere.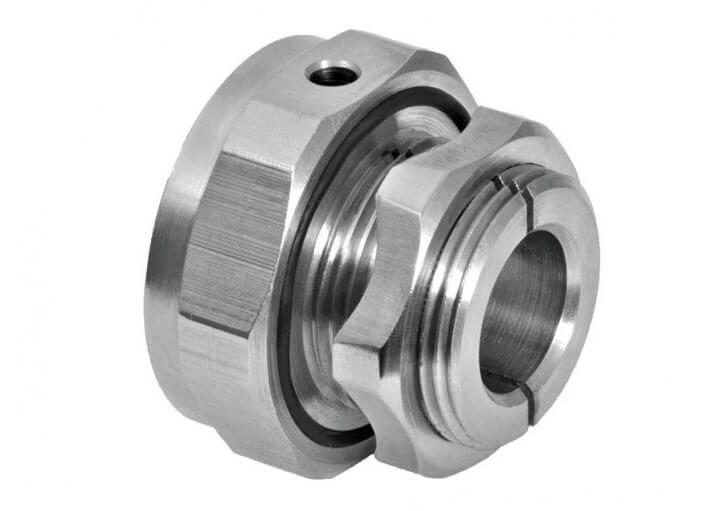 All breather/drainer assemblies should be made up of SS316L.
All breather/drainer plugs should have an IP rating equal to the associated junction box.
Junction Box Size
We have to consider Health, Safety & Environment (HSE) & Incident and Injury Free (IIF) guidelines for sizing a junction box.
The size of the junction box has a critical impact on the maintainability, accessibility as well as safety & health of the user.
For every junction boxes, it is recommended to have a width & height in the range of 100-500 mm and depth as per the manufacturer's recommendation.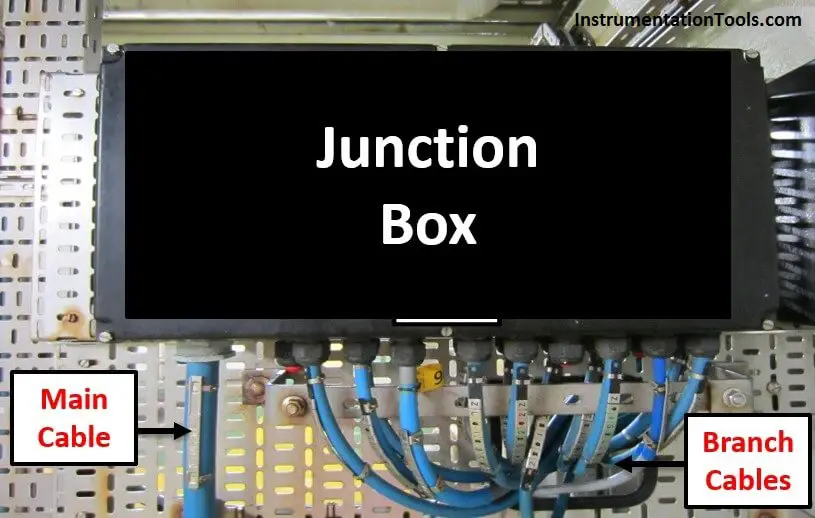 Terminal Block Back Plate
The terminal blocks of a junction box are usually installed inside the junction box in the terminal block backplate.
The main purpose of using a terminal block backplate is to maintain the IP rating of a junction box.
Mainly normal steel or SS316 / SS316L are used as the material for manufacturing backplate.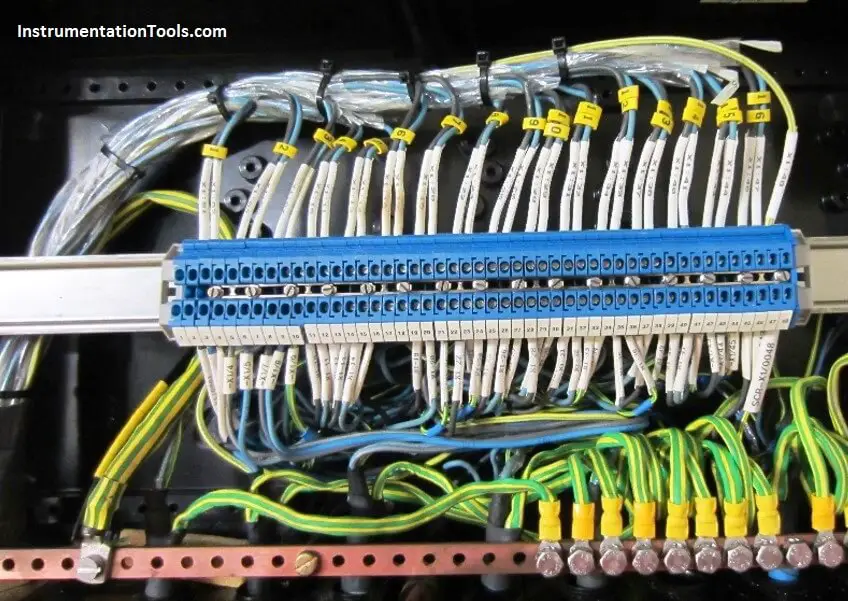 Labels
Level of protection, gas group, applied standards, temperature class & certificate/form number should be labeled on equipment.
It is recommended to use SS316 or SS316L as material for labeling.
It should be resistant to ultraviolet (UV) damage.
Spot welding or rivet type are used to fix the label into the plate.
Normally letters used for labeling are based on DIN-145.
Door
It is recommended to use hinged type and lift-off doors and also most of the industries prefer wall mount type of junction boxes.
The hinge is used to support the door opening and it allows the easy operation of the door.
Ambient Temperature
Ambient temperature is the operational temperature range for equipment in hazardous areas.
The temperature range is usually between -20 to +55 degrees Celsius as per IEC-60079-0.
Painting
Normally, the painting of junction boxes are done using RAL-7032 as a reference
GA Drawing for Junction Box
The below diagram shows the example schematic of a junction box.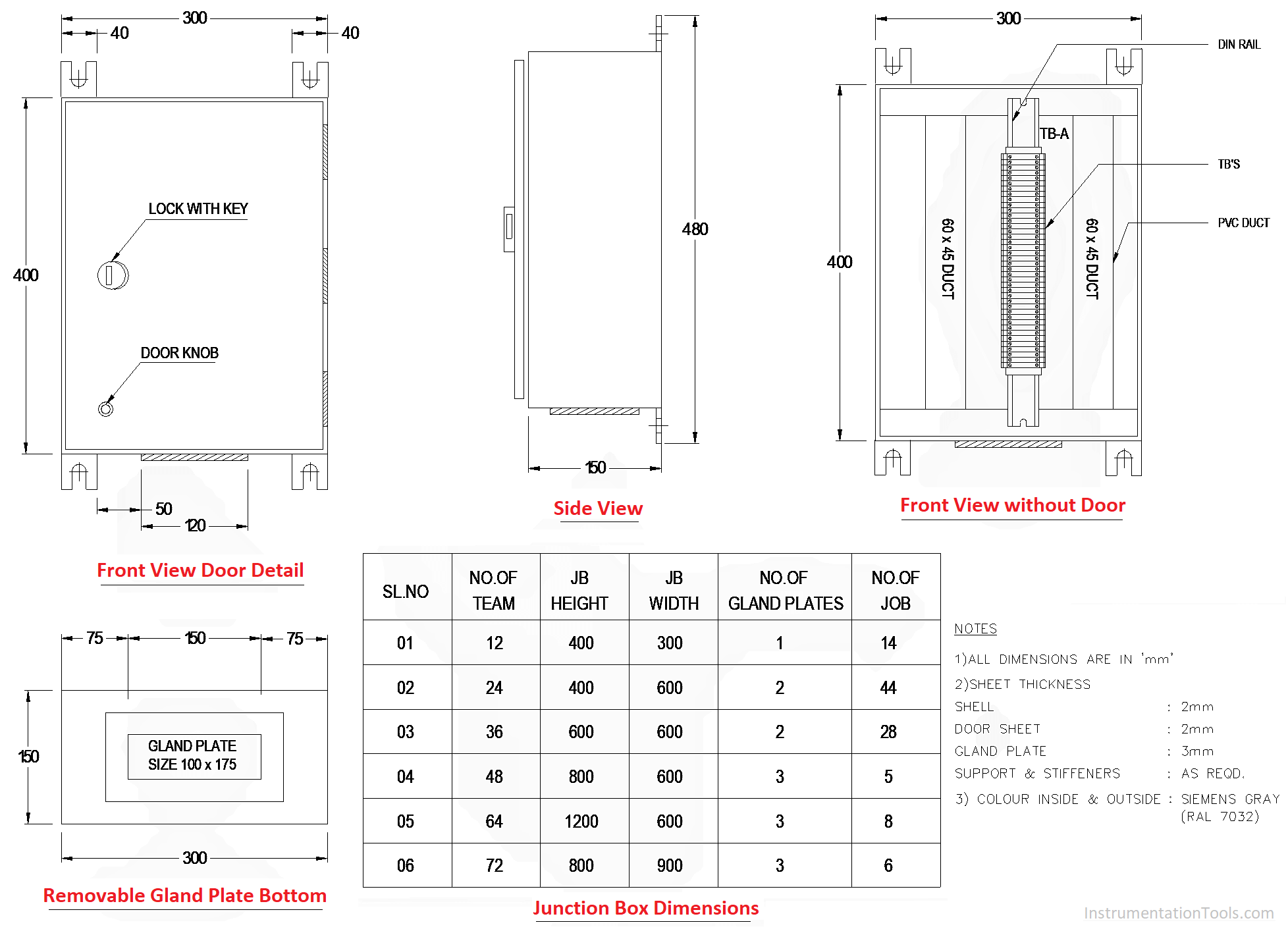 Did anything miss from the above list? Share with us through the below comments section.
Author: Greeshmesh TP
If you liked this article, then please subscribe to our YouTube Channel for Instrumentation, Electrical, PLC, and SCADA video tutorials.
You can also follow us on Facebook and Twitter to receive daily updates.
Read Next: