A vast amount of documentation is required for the design and construction of a process facility, which are front-end and detailed engineering drawings.
The main engineering documents used on a regular basis by the engineering staff for smooth and efficient running, maintenance, and upgrading of the facility are Alarm and Trip Systems, PLC documentation, and Pipe and Instrumentation Diagrams (P&ID).
As in all engineering disciplines, the initial accuracy of these documents, and the regular updating of them when changes are made, is critical, and one of the most important aspects of engineering.
Documentation standards and symbols for all aspects of process control have been set up and standardized by the ISA, in conjunction with the ANSI.
Alarm and Trip Documentation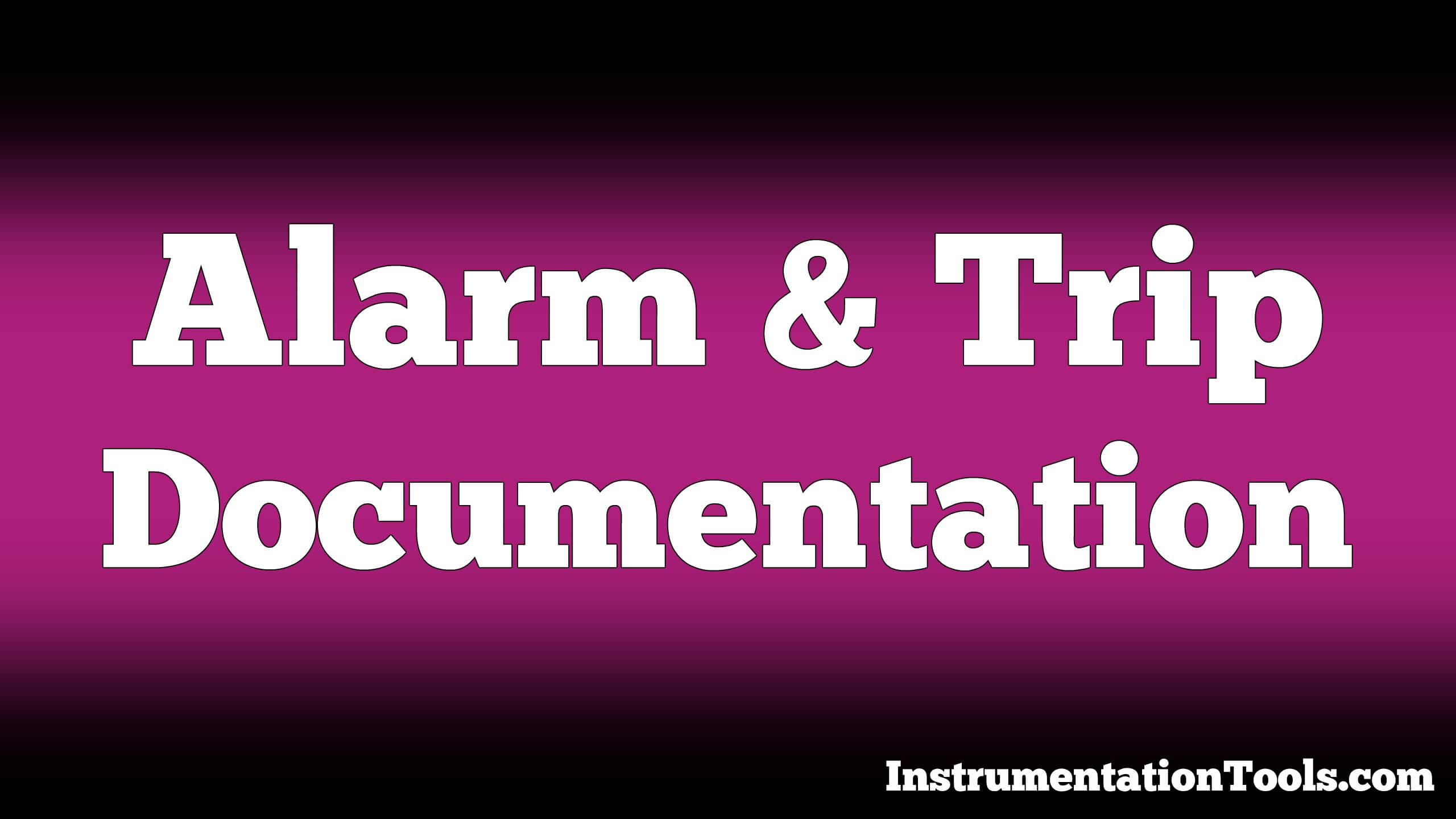 Good, up-to-date documentation is a prerequisite in alarm and trip systems, and must be initiated at the design stage. Hazard analysis must be performed on the facility to determine all areas that require alarms or trips.
The SIS devices should be clearly marked and numbered. System drawings must show all SIS devices using standard symbols, their locations, functions, and set limits. Drawings must include lock and logic diagrams.
The types of information required in Alarm and Trip documentation are:
1. Safety requirement specifications;
2. Logic diagram with functional description;
3. Functional test procedures and required maintenance;
4. Process monitoring points and trip levels;
5. Description of SIS action if tripped;
6. Action to be taken if SIS power is lost;
7. Manual shutdown procedures;
8. Time requirements to reach safe status;
9. Restarting procedures after SIS shutdown.
Test procedures are needed to verify operation of the total SIS. These procedures must not pose any hazards or cause spurious trips, and must have the ability to detect wear, slow operation, leaking shutoffs, and sticking devices.
A test procedure is necessary for an SIS, and should be available for all alarm and trip devices.
The test procedure should contain the following information:
1. Frequency of testing;
2. Hazards that may be encountered;
3. Drawing and specification information;
4. Test equipment;
5. Performance limits;
6. Test procedure.
The results of the system testing must record any problem areas found, and the corrective action taken.
Typical SIS test results will have the following information:
1. Time and date of test;
2. Test personnel;
3. System identification;
4. Test procedure;
5. Results of test;
6. Corrective action taken;
7. Follow-up required;
8. SIS operational.
Share via Comments, if anything missed above
Article Shared by : V Manikanta
If you liked this article, then please subscribe to our YouTube Channel for PLC and SCADA video tutorials.
You can also follow us on Facebook and Twitter to receive daily updates.
Read Next: