Magnetic Flow Meter Animation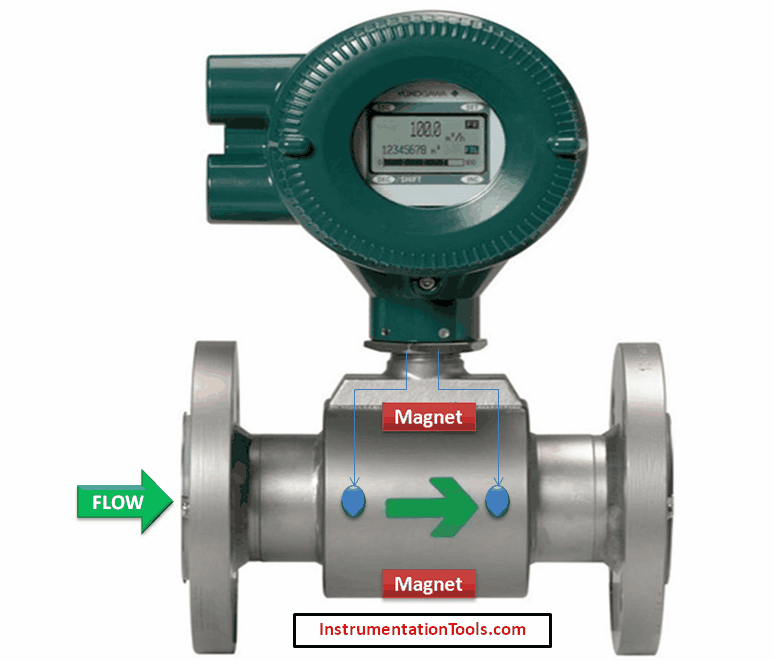 Image Courtesy : Yokogawa
Animation by : Instrumentation Tools
Simply, Magnetic Flow Meters works on Faraday's Law of ElectroMagnetic Induction.
The Two Blue dots in the animation indicates electrodes. The Copper coils (red blocks – magnets) on top & bottom of the instrument are electro-magnets used to generate magnetic field.
When there is no fluid flow then the induced voltage between electrodes is Zero.
When a fluid flows through the magnetic field, the two electrodes pick up the voltage and it is proportional to fluid flow rate.
Thats it. Very Simple.
Post your opinions on Instrumentation animations. Share with your Friends.
Also Read: Magnetic Flow Meters Full Working Principle
Similar Articles: