The motor management & control device is modular in construction the device should have an integrated communication port for the direct link to a higher level, with an open protocol bus system, without any routers or gateways in between.
The protection system should be independent /autonomous of the automation system (i.e. Motor protection & control should continue to be available even in the event of a communication or automation system failure).
Benefits of SIMOCODE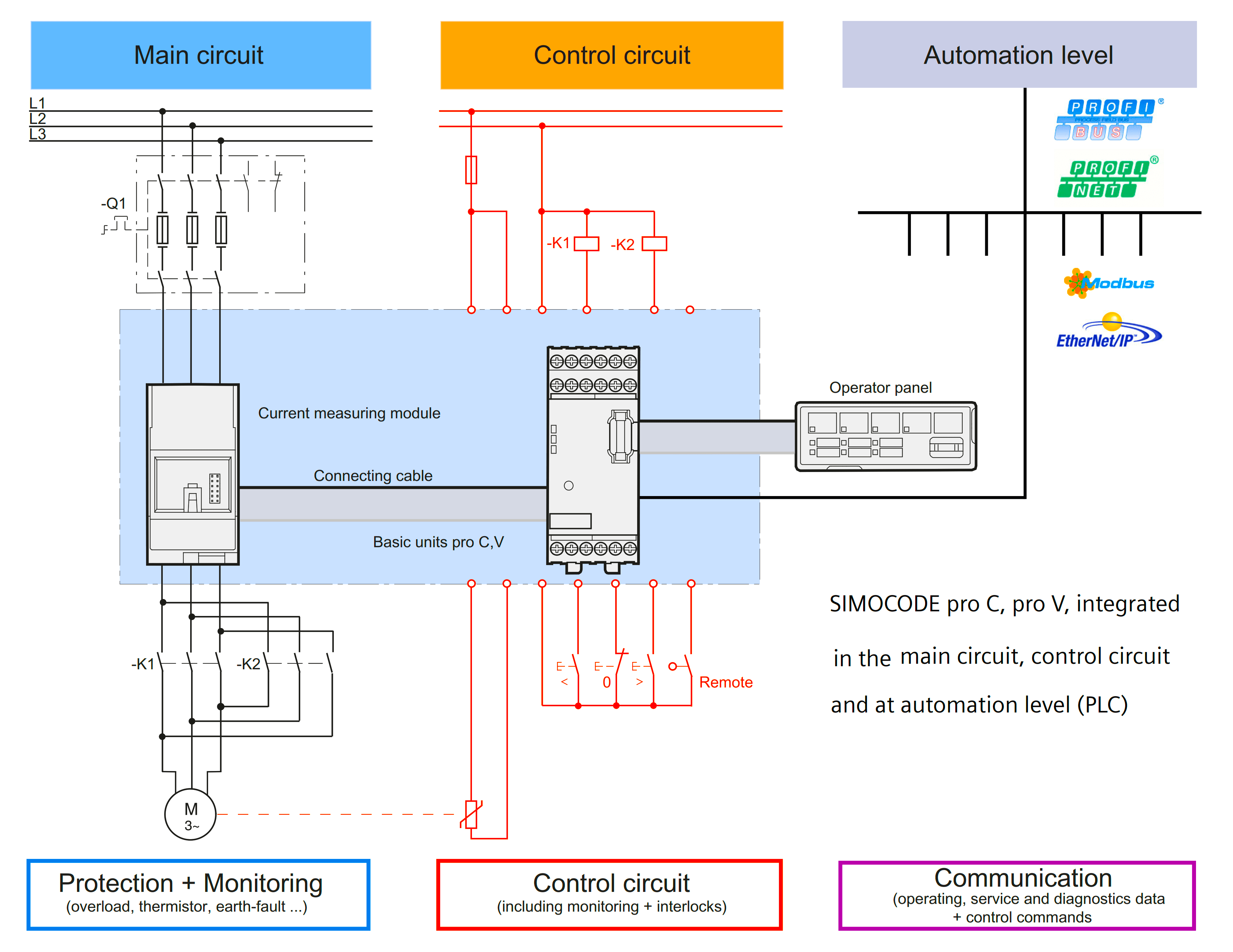 So only iMCC SIMOCODE with the required communication protocol is to be provided as per requirement. Stop signal identification, analog parameters like current and running hrs along with alarm and trip signal to be communicated through simocode.
In this article, we are going to learn some features about Siemens make SIMOCODE.
Modularity & Ease of Maintenance
Separate power & control circuit allows easy access to control components even if power circuit is ON. This helps in easy layout of the compartment.
With SIMOCODE the basic unit remain same for motor feeder the Current measuring module changes as per the motor rating. In case of problem with the either of SIMOCODE CT or main unit only the faulty module shall be changed, hence SIMOCODE gives cost effective replacement solution, whereas with completion entire unit to be replaced incurs high replacement cost.
Supported by unique accessories like memory plug and address unit for faster device programming without any laptop, software and programming needs. With Compartment identification module (CIM), automatically initialize the device for draw type MCC.
Measuring Accuracy
SIMOCODE has its own CMM (Current measuring module) upto 630 A (Five CT reference 1:10 measuring band). Thus guarantees constant current accuracy for all the feeders upto 630A, whereas with competition separate external CT required above certain ratings.
Control Supply
SIMOCODE is suitable for 110…240V AC DC control voltage which means saving in cost of 24V DC power supply.
Powerful Engineering Software
Easy logic development using FBD (function block diagram) & drop down menu, just drag and connect points to achieve logic…Unlike difficult logic development using difficult ST (structure test) language with competition.
SIMOCODE can support upto 2 nos master class 2, hence viewing & parameter zing SIMOCODE parameters is possible form engineering software along with communication to PLC master.
Using SIMOCODE ES entire MCC can be configured from single place using the same PROFIBUS network using master class 2 as an electrical station.
Function like recording graphs and online trend of 5 different parameters, give better diagnostic of plant and process with SIMOCODE.
Last 21 faults logging with date and time stamping gives accurate event of sequence in case of fault.
Control of motor feeder possible via engineering software for trial and test run during commissioning, when LCS or DCS not ready.
Ambient Temperature
SIMOCODE is more robust with suitability upto 60 degree C including OPD.
Communication
SIMOCODE basic unit has inbuilt Profibus port and dual ethernet port which directly sends the data to master through standard 2 wire profibus/profinet connector available in market.
SIMOCODE port supports both cyclic and acyclic mode of communications
Selectable cyclic data to PLC from the motor feeder like motor current in AMPS, time to trip , % unbalance, Energy etc.
Reliability
High product reliability and performance.
High MTTF( Mean Time To Failure value) of minimum 20 yrs
Product made in Europe (Germany).
Process Requirement
Provision to expand up to 12/8 DI and 7/4 DO as per the process requirement this is to incorporate filed interlocks for motor feeders. Provision to connect 4 analog inputs and 2 analog outputs to take feedbacks like flow, pressure as well control valves via analog output.
Provision connects up to 6 RTD sensors from motor winding and bearing.
Integration Benefits
Faster and ease of integration with SIEMENS plc/DCS because of default libraries and function blocks.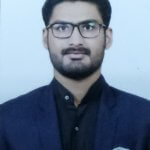 I have 6 years of experience in the field of instrumentation and control systems from various companies of chemicals manufacturing.